Anyone that has driven onto the Marblehead Peninsula in Ohio for any length of time has seen Handless Jacques welcoming residents and visitors alike to the area. He stands a full 32 foot tall – made of fiberglass and missing an important body part – his hands. He is located next to the Mickey Mart gas station and has been a welcoming icon for as long as I can remember. However, poor Jacques has suffered the ravages of Ohio winters and along with being handless has deteriorated over the years.
Thank goodness that is changing. This year as we drove to Lakeside we saw an updated Jacques complete with hands and a new coat of paint. He is fabulous and thanks to my friend Jean of Jena Books I knew that he was going to be undergoing some changes. How wonderful it was to see him all spruced up complete with hands.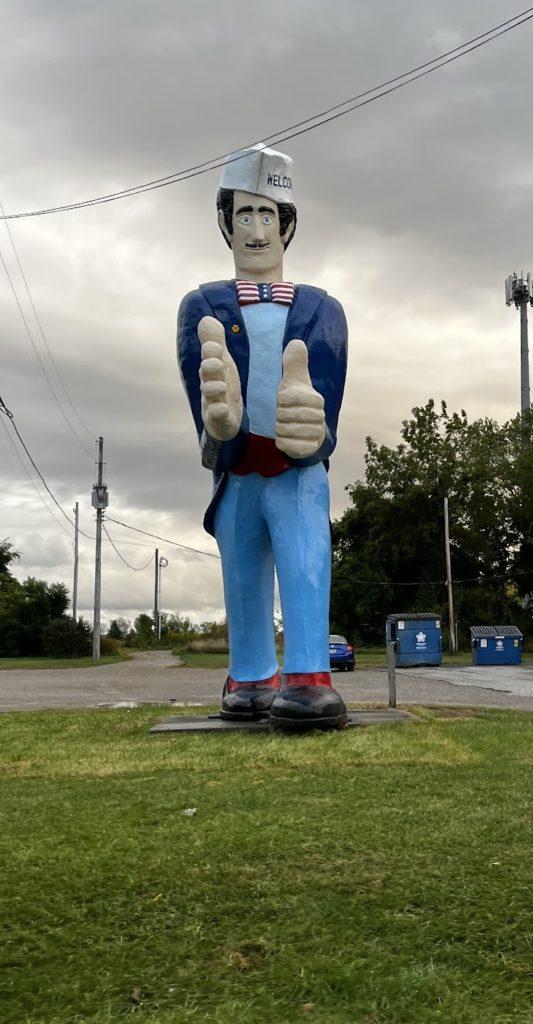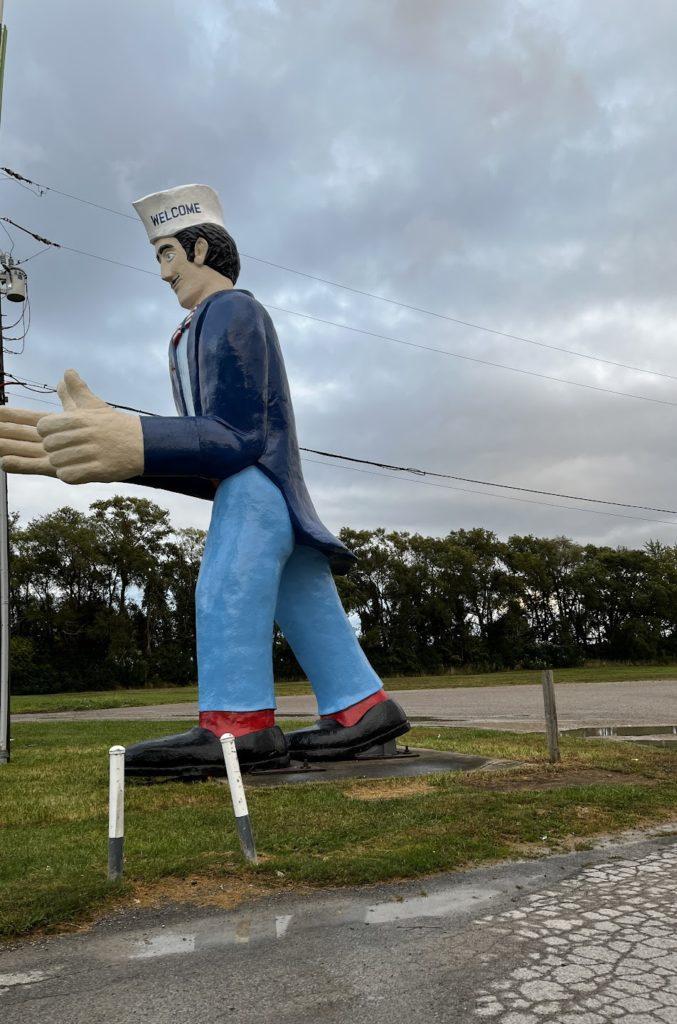 Restoration work on Handless Jacques will be done by award-winning, National Park-certified restoration contractor Mike Cahill of Florida. Cahill is a retired local contractor and the former owner of Professional Homes and Offices who grew up camping in the area. He remembers Jacques and is happy to work on the restoration in the off season and has done a great job already from what I can tell.
The restoration will take place in phases. In the first phase, Cahill repaired and painted the statue, and replaced the hands. During the second phase, he will install local limestone, a small lighthouse, and a welcome sign. The third phase will include solar LED lighting. We are all looking forward to seeing the completed work but honestly -right now he looks marvelous.
Don't you just love a good roadside attraction that is bigger than life? I love this guy and am happy that he and his brother (see below) will be restored to their original beauty. Wonder if my HOA would allow one of these in our yard…. Hmmm….
You can follow along on the restoration by checking out the Facebook page here.