Banner Elk, North Carolina has an amazing resource for locals and visitors located in the Historic Banner Elk School Building located at 185 Azalea Circle SE. Chris and I stumbled across this little gem when we were on a day trip to the area and I am already counting the days till we can go back to visit.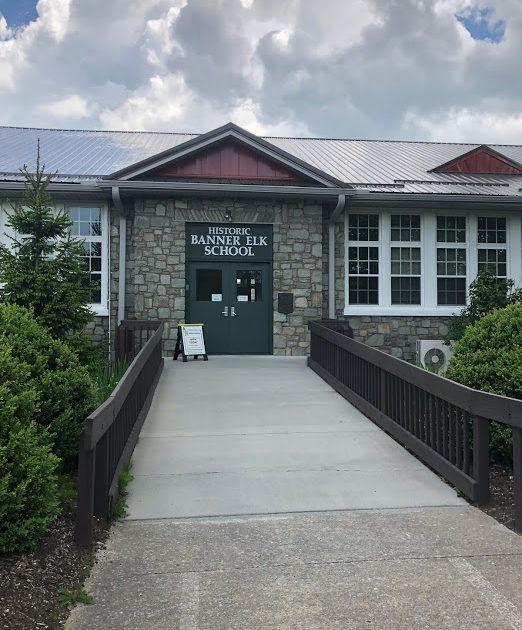 The Historic Banner Elk School building houses several businesses but I was immediately drawn to the old school library which now houses the amazing Banner Elk Book Exchange.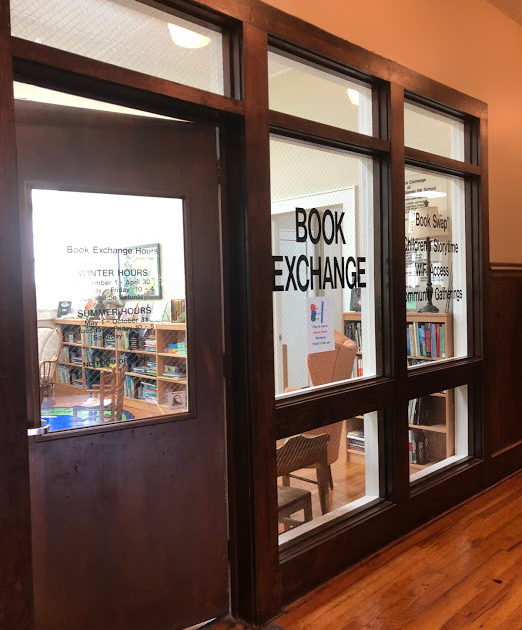 Behind the door lies a wonderful experience that boasts shelves and shelves of wonderful books in great condition free for the borrowing. Their motto is "Bring a Book — Take A Book. It's that easy!" Sound familiar? My idea of a wonderful philosophy with no check out, no due dates and no cost to users of the book exchange.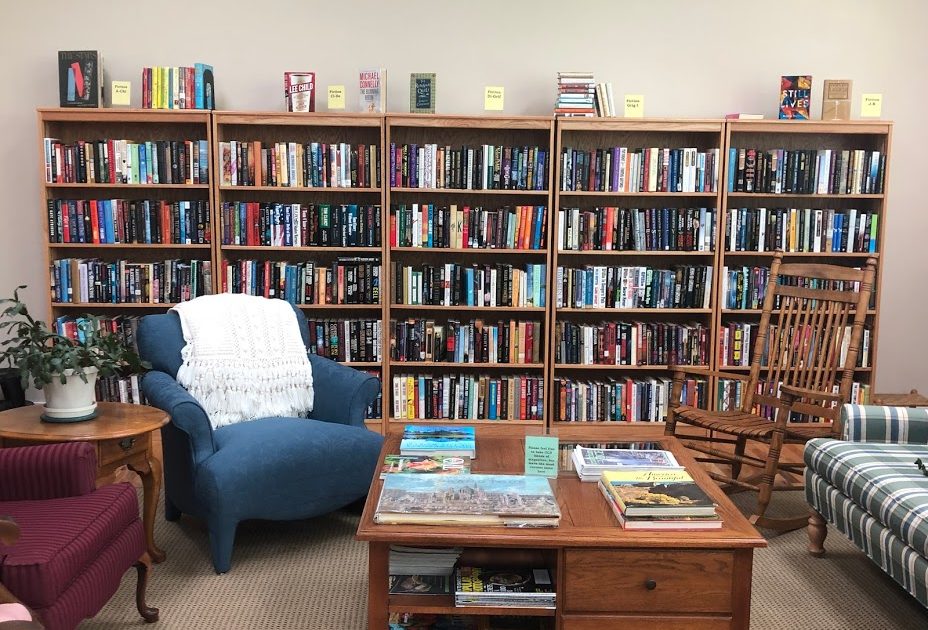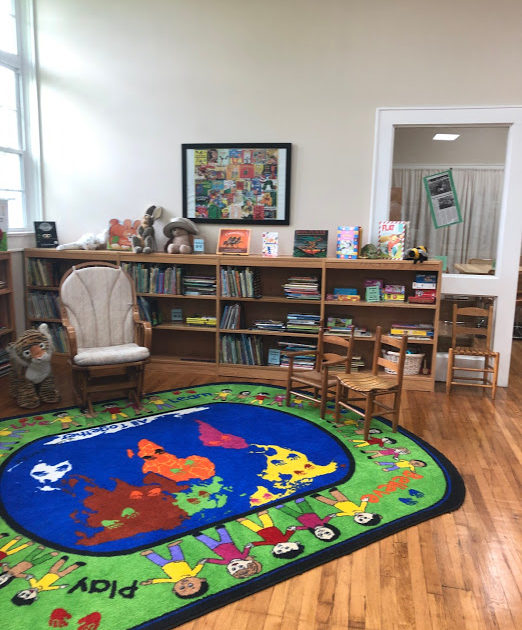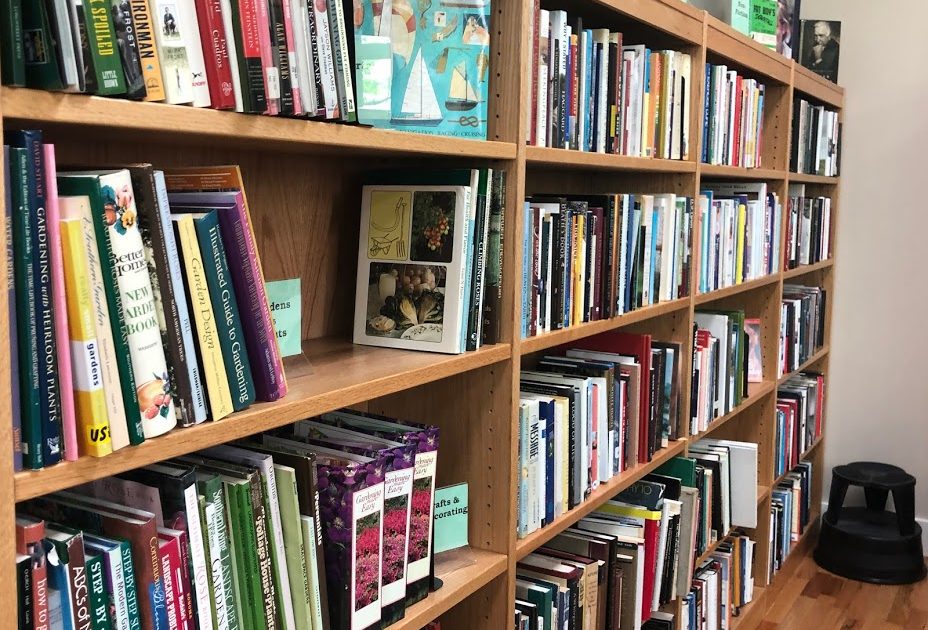 Run completely by volunteers this little space is filled with some really great books that are available to anyone who chooses to share a book of their own. If you don't have a book to share (as was the case with me) they welcome monetary donations which help keep the electric on and other operating costs. The volunteer on duty that day (I think her name was Jane) was helpful and filled with lots of great information.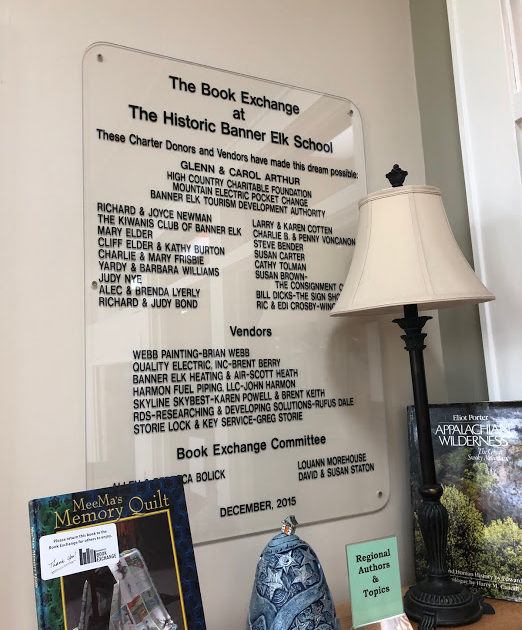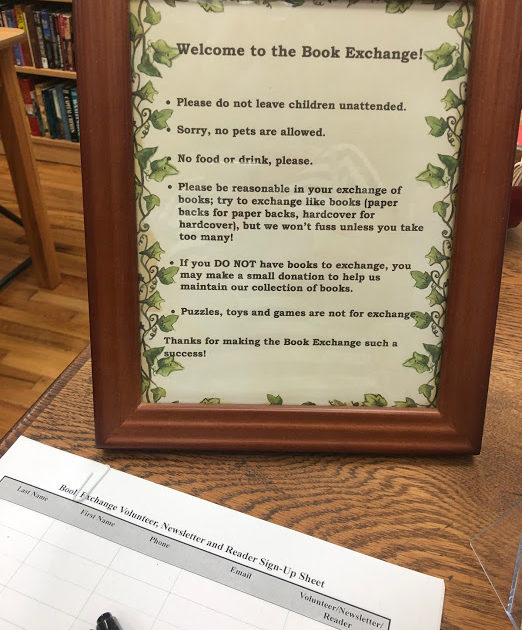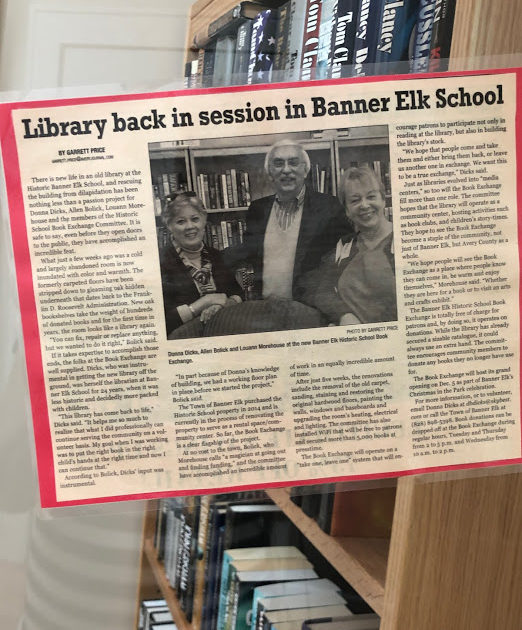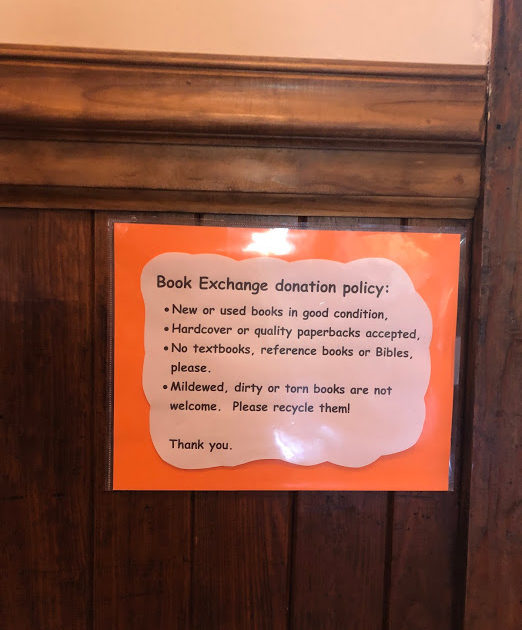 I love that this Book Exchange offers so much to so many. Located on the counter was a lovely brochure and listing of many events that are scheduled for 2019. These include author talks, book discussions and activities for children to name a few. A complete calendar is listed on their easy to navigate website located here.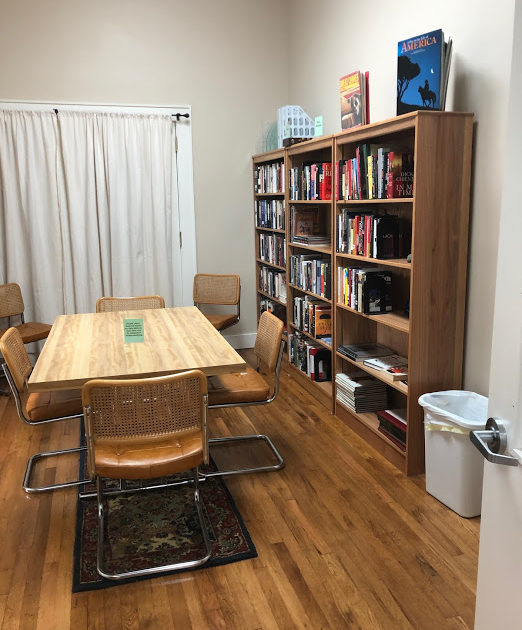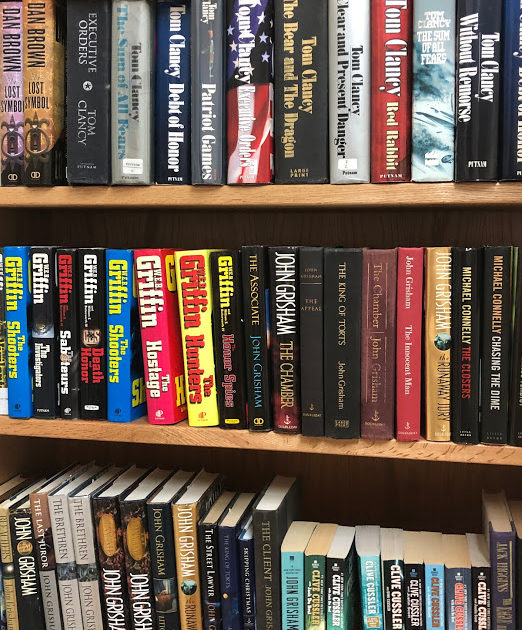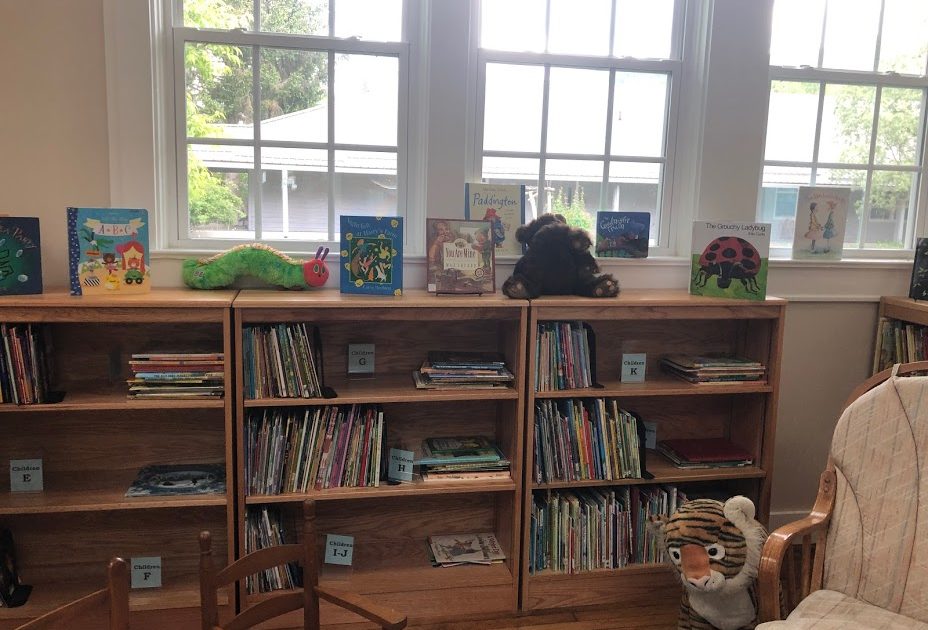 Current Hours (always check their website for current hours and information)
Tuesday through Friday: 10 a.m. -5 p.m.
Saturday: 1-4 p.m.
If you find yourself driving through Banner Elk, North Carolina you definitely need to stop and check out the Banner Elk Book Exchange.
Do you have a Book Exchange or Little Free Library in your area? I would love to hear about it in the comments section. Remember all comments on It's Just Life this month means a 50 cent donation to our Comments for a Cause – Friends of DuPont Forest.