Today I share the final post of my visit to the No Room at the Inn nativity exhibit that Chris and I were able to attend a few weeks ago at St. Philip's Episcopal Church here in Brevard, NC. It was such an amazing event and we were so happy that we were able to fit it into our schedule.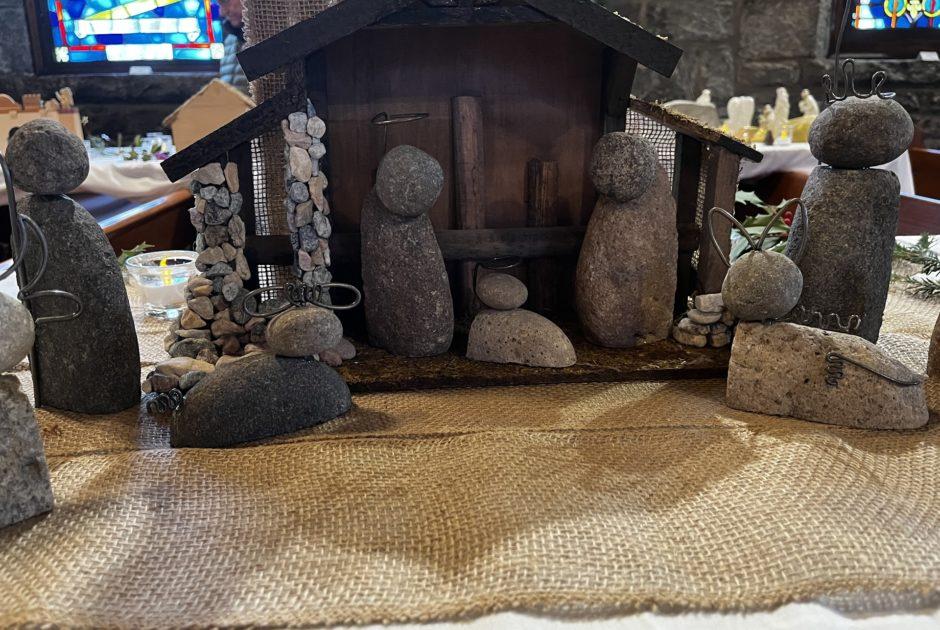 The details in this one were just amazing.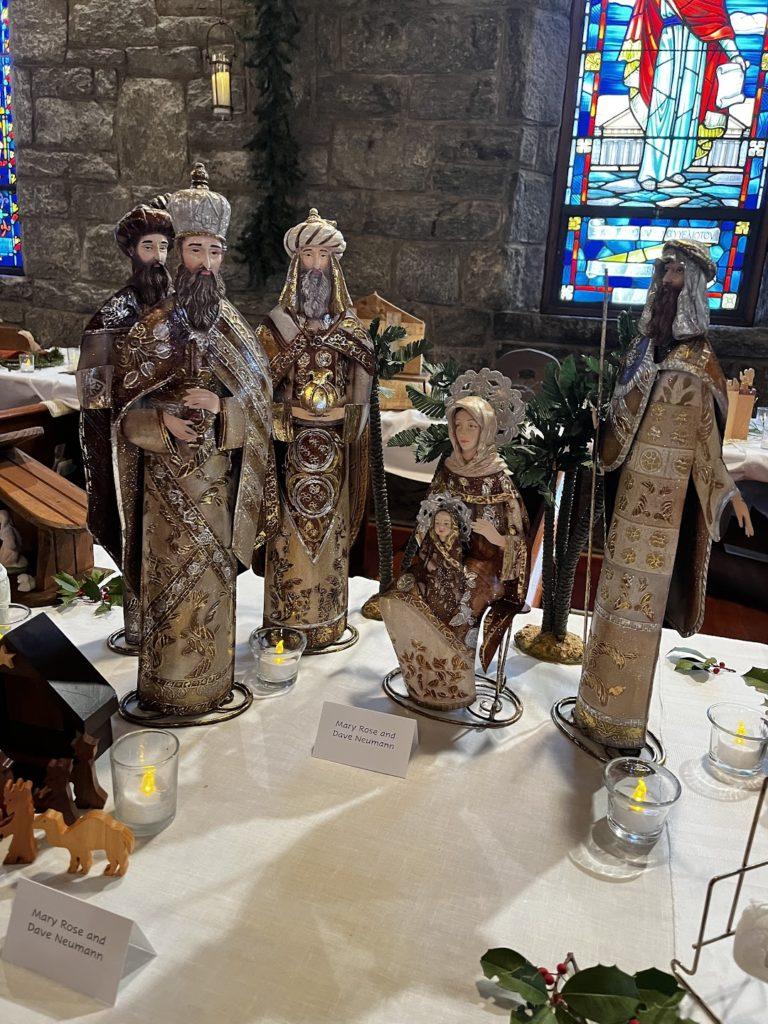 The animals in this one were just precious.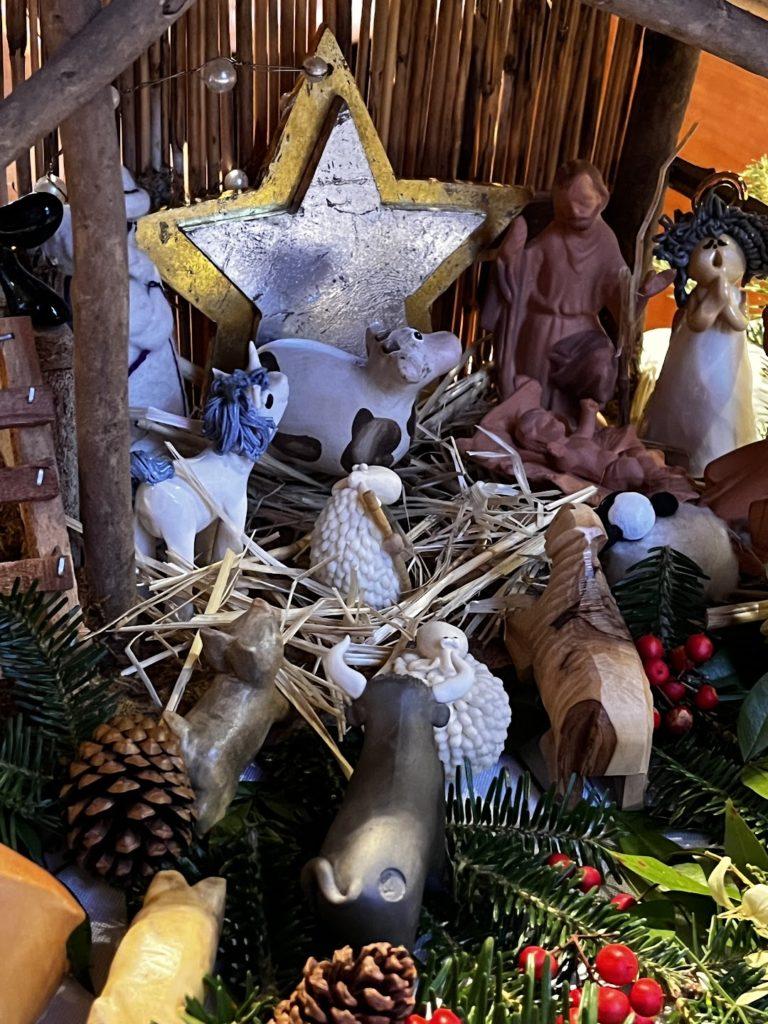 Look at those faces!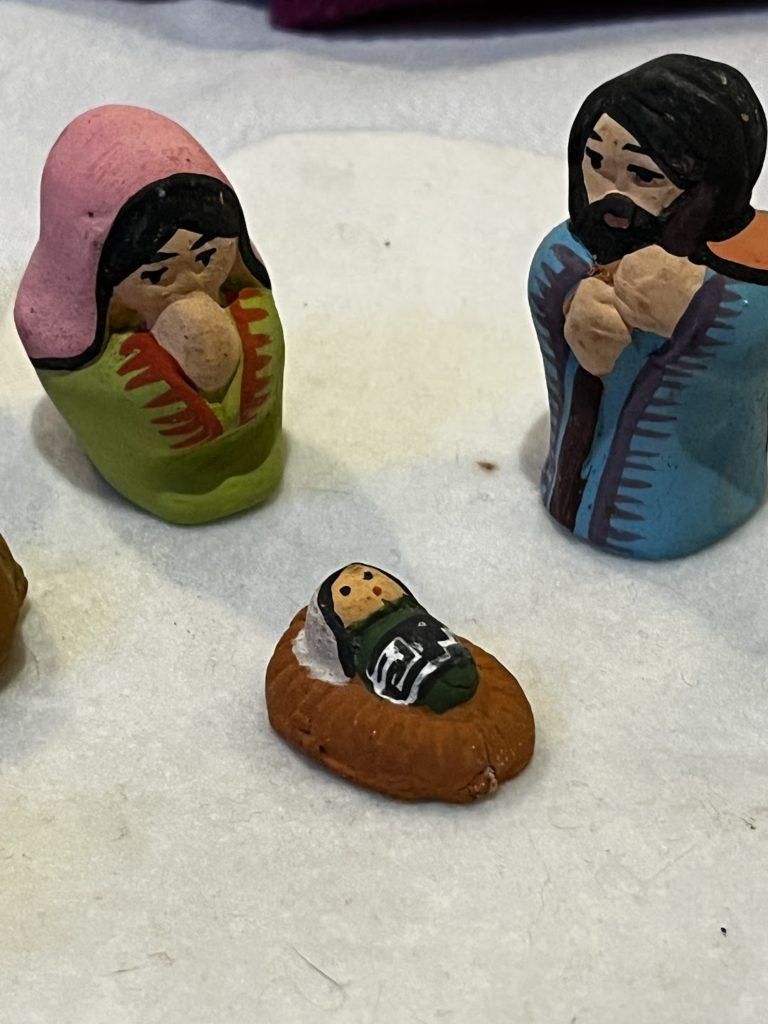 There were quite a few stained glass nativities on display and this one was especially pretty.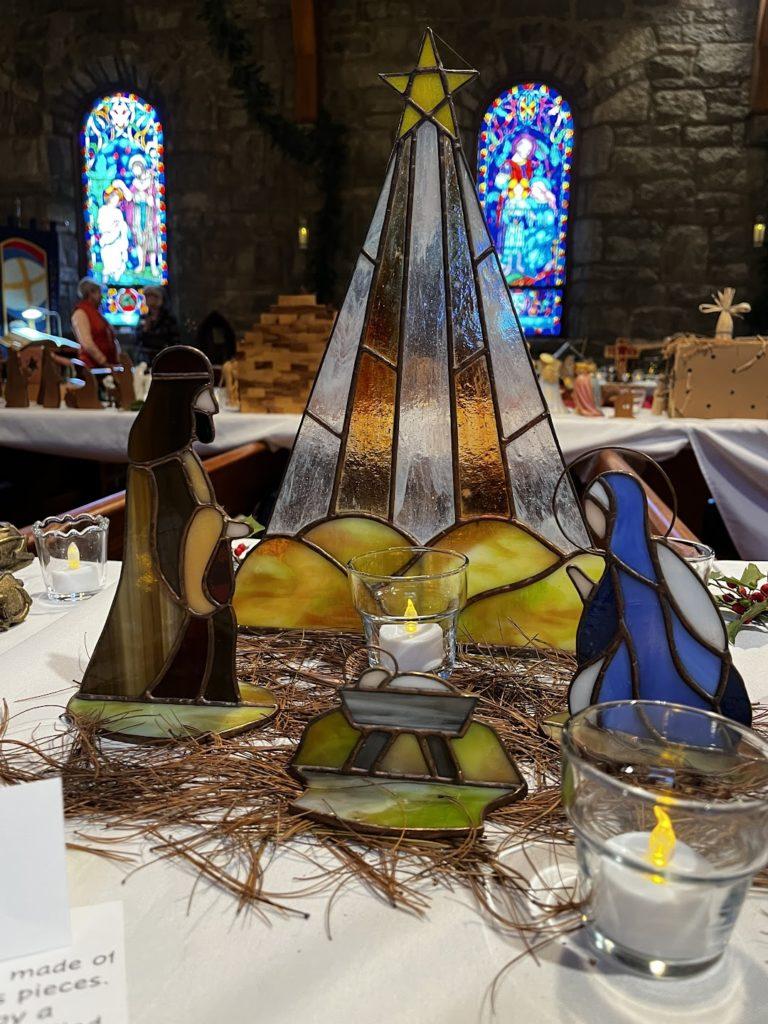 These figures are actually in my childhood nativity set but in a slightly larger size so they must have been a popular style at that time.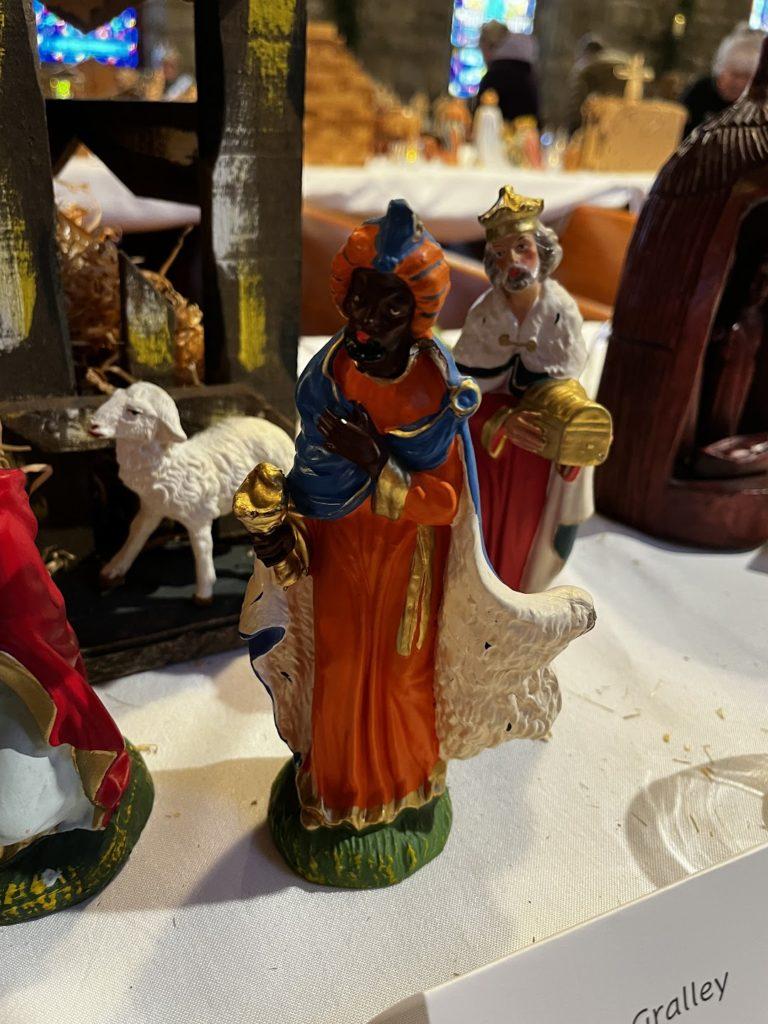 I thought this one was really special -jewelry featuring the nativity scene.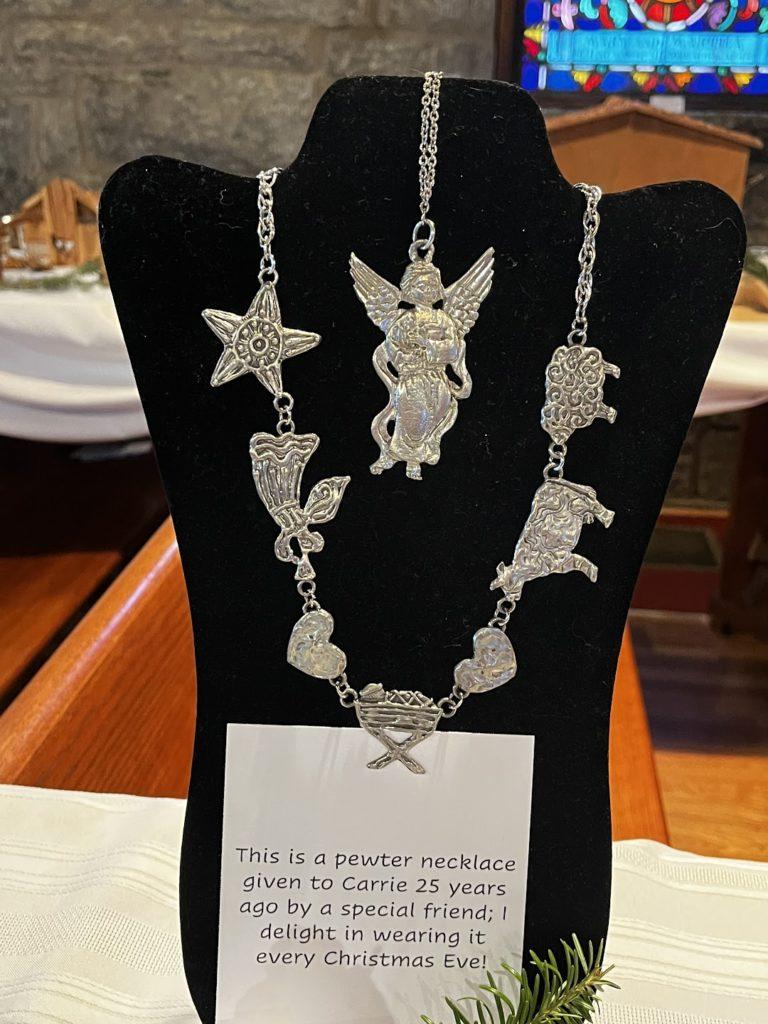 How about this one featuring dogs as all of the figures in the scene? How special is this one?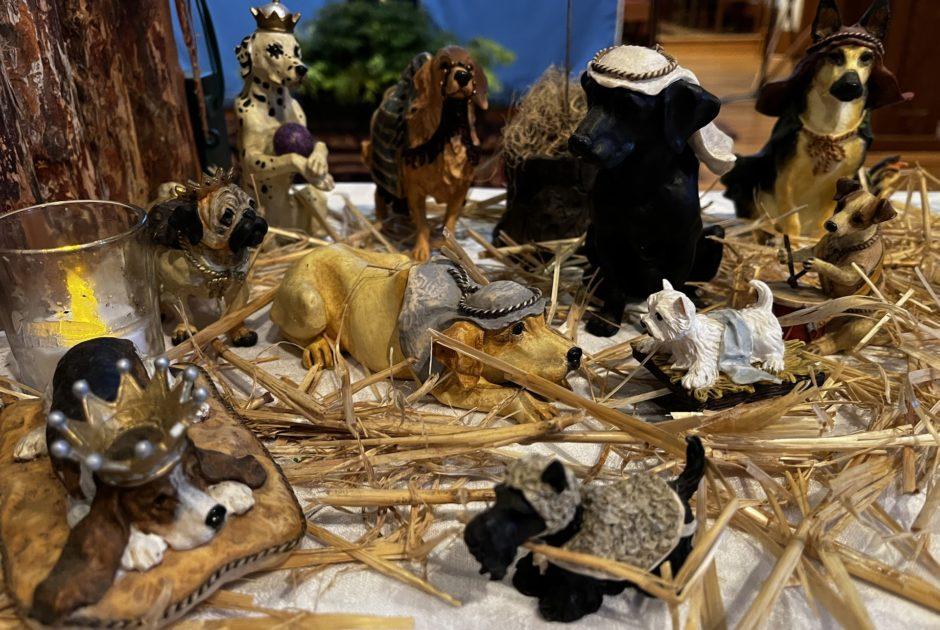 I love the expressions on the faces on this one.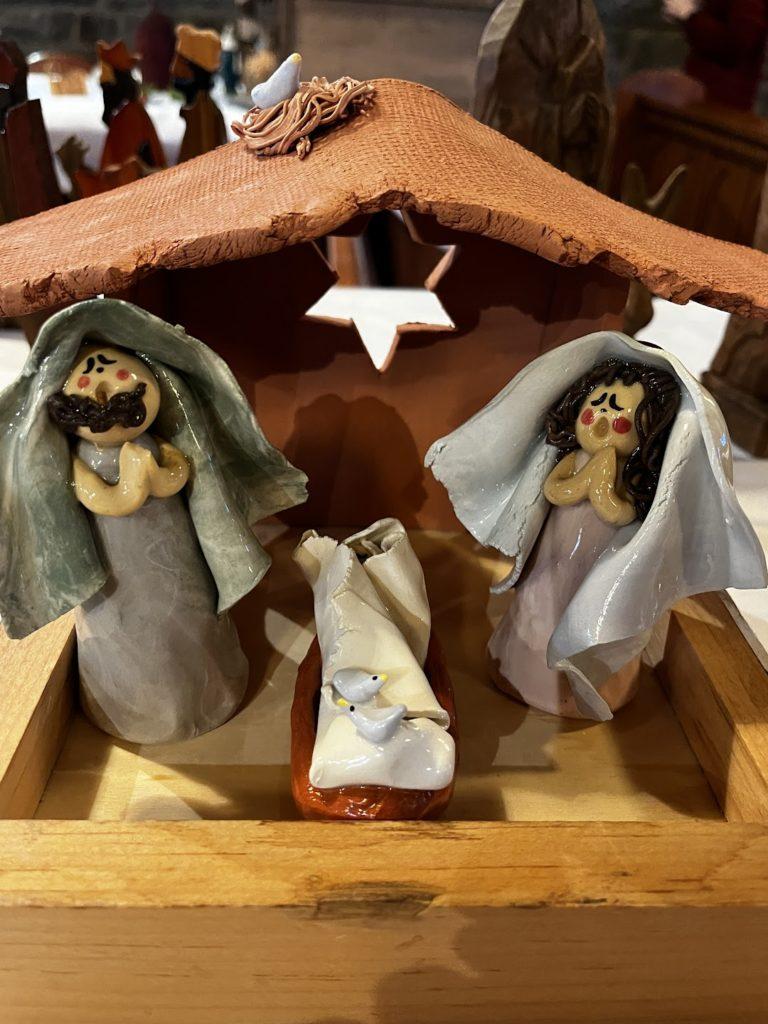 I hope you have enjoyed this series. Tell me, which one is your favorite today? Comment for a Cause for Conserving Carolina.