I found Jesus on my driveway today.
I didn't expect to . I wasn't exactly looking for Him. But I found Him.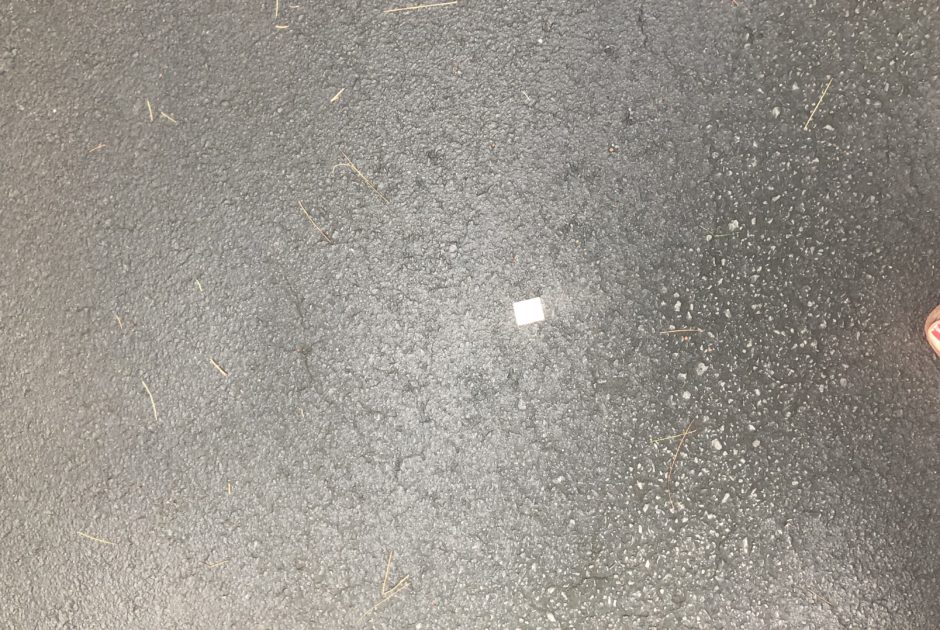 There He was. But I didn't realize it until I looked closer.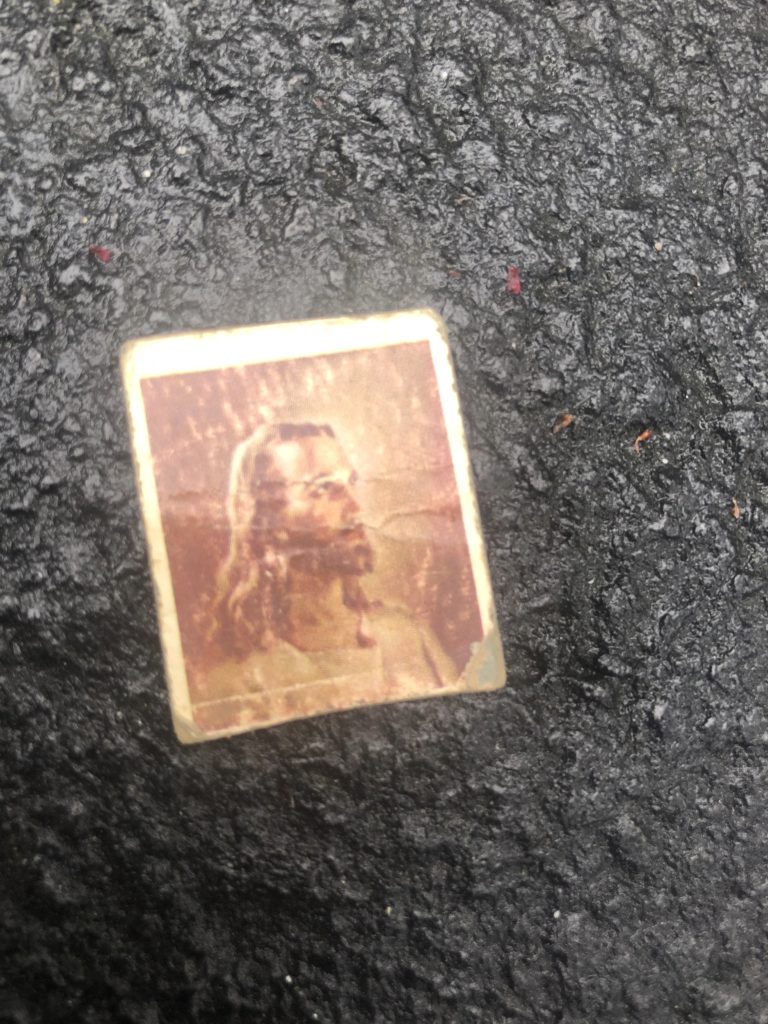 There He was. Just a tiny little postage stamp sized picture of Jesus looking up at me from the asphalt. Apparently it had been wedged in an antique dresser that Chris and I had drug out to clean up before we transported it to Ohio to give to Chris's sister. We have had the dresser for probably 25 years and after numerous cleanings and moves I had never seen this tiny picture of Jesus. It must have fallen out when I was cleaning it and turning the drawers upside down to get all the nooks and crannies.
So what do you do when Jesus shows up on your driveway?
You thank God for the reminder that He is ALWAYS with you. No matter what the situation or circumstance – HE is the constant in a topsy turvy world that does not always make sense. HE is the source of comfort and compassion. HE is the rock upon which I lean.
God never ceases to surprise me. Just when I need a reminder He shows up to remind me of His presence.
This time He showed up in a tiny little picture turned upside down on my driveway. Now I wonder where He will turn up next.