With a name like that you know we had to make a visit to this state park in Panama City Beach, Florida. It was a lovely day to take a little walk around a new to us state park and we loved being able to walk around, see the sights, read some history and just enjoy being in nature.
But first – a little bit about the park from the Florida State Park Website:
The park is bordered by the Gulf of Mexico and by Lake Powell, the largest coastal dune lake in Florida.

This 180-acre park is for day use only. Activities include swimming, beachcombing, nature study, hiking, and both freshwater and saltwater fishing.

Prehistoric middens and mounds indicate that humans inhabited the area more than 4,000 years ago.

From 1945 until 1987, Camp Helen was a company resort for the employees of an Alabama textile mill known as Avondale Mills. Some of those buildings have now been restored.
.
There were great informational signs that filled us in on the history of the place.
.
.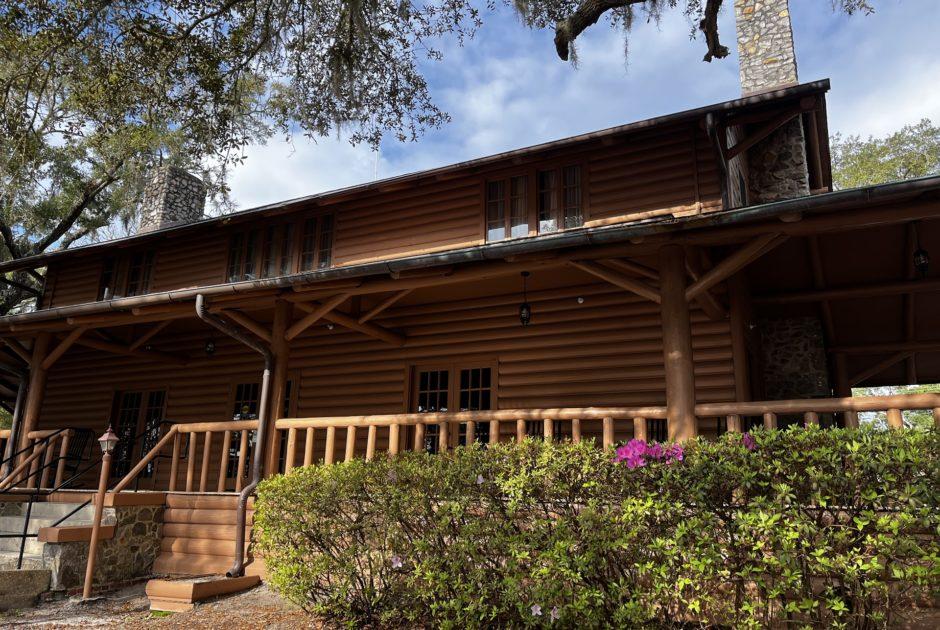 The structures that remain on the grounds were not open but appeared to be kept in good repair.
.
We spent some time walking around and walking to the beach area.
.
.
Of course we saw more "wildlife" I had to pose with.
There is not a lot of color popping out yet in February but I did find this little bright spot.