If you have been around awhile like me you remember the song "Get Your Kicks on Route 66".  Now I am not saying that I was around in 1946 when Bobby Troup wrote this little ditty but I have heard various versions of it over the years and when we were recently in Las Vegas looking for places to explore we found ourselves not only walking alpacas and eating gyros in the desert but touring the Powerhouse Route 66 Museum  located in Kingman, Arizona.
The Powerhouse Route 66 Museum is located at 120 W. Andy Devine Avenue and admission is a mere $4 per person.  We did a flying tour as we arrived shortly before closing time (the museum is open daily from 9 am until 5 pm with the last tour being admitted at 4:30 pm.). There are a lot of things to see in the museum that shares a love of all things Route 66. It is contained in the Kingman Historic Powerhouse and pays homage to the historical evolution of travel along this iconic stretch that eventually became known as Route 66.
The building itself is historical in its own right as it was operated by the Desert Power & Light Company and powered early Kingman and area mines starting in July, 1909. It helped provide power for the nearby Hoover Dam construction until that dam was able to provide power of its own.  So it obviously played a very important part in the development of the area.
I read up a little on Route 66 on Wikipedia and found that  Route 66 is known as the Main Street of America or the Mother Road. It was opened on November 11, 1926. The highway originally ran from Chicago, Illinois, through Missouri, Kansas, Oklahoma, Texas, New Mexico, and Arizona before ending at Santa Monica, California. It spanned 2, 448 miles.  That's a lot of pavement and a lot of miles have been driven on that stretch of road.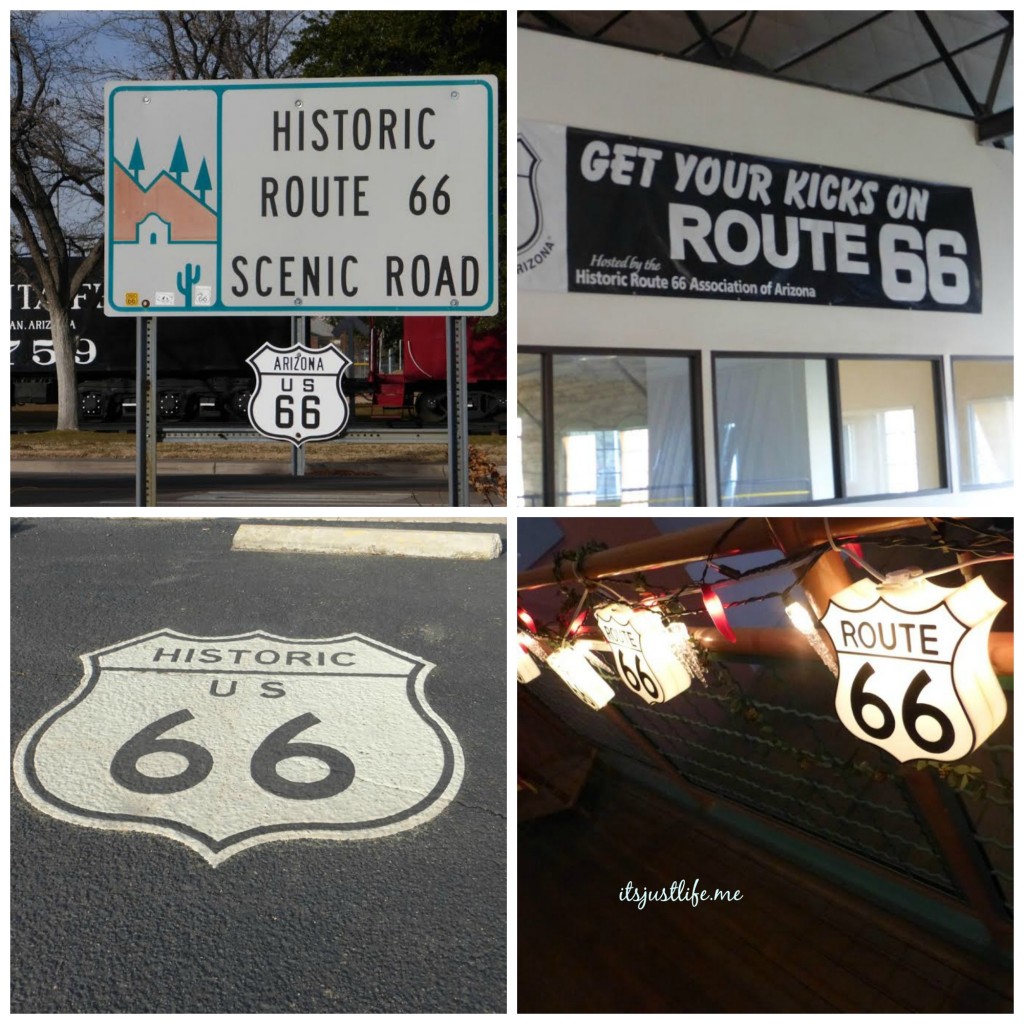 The museum was fun to explore.  It has all kinds of Route 66 memorabilia and some full-sized displays of life in the days when Route 66 was the primary means of getting around.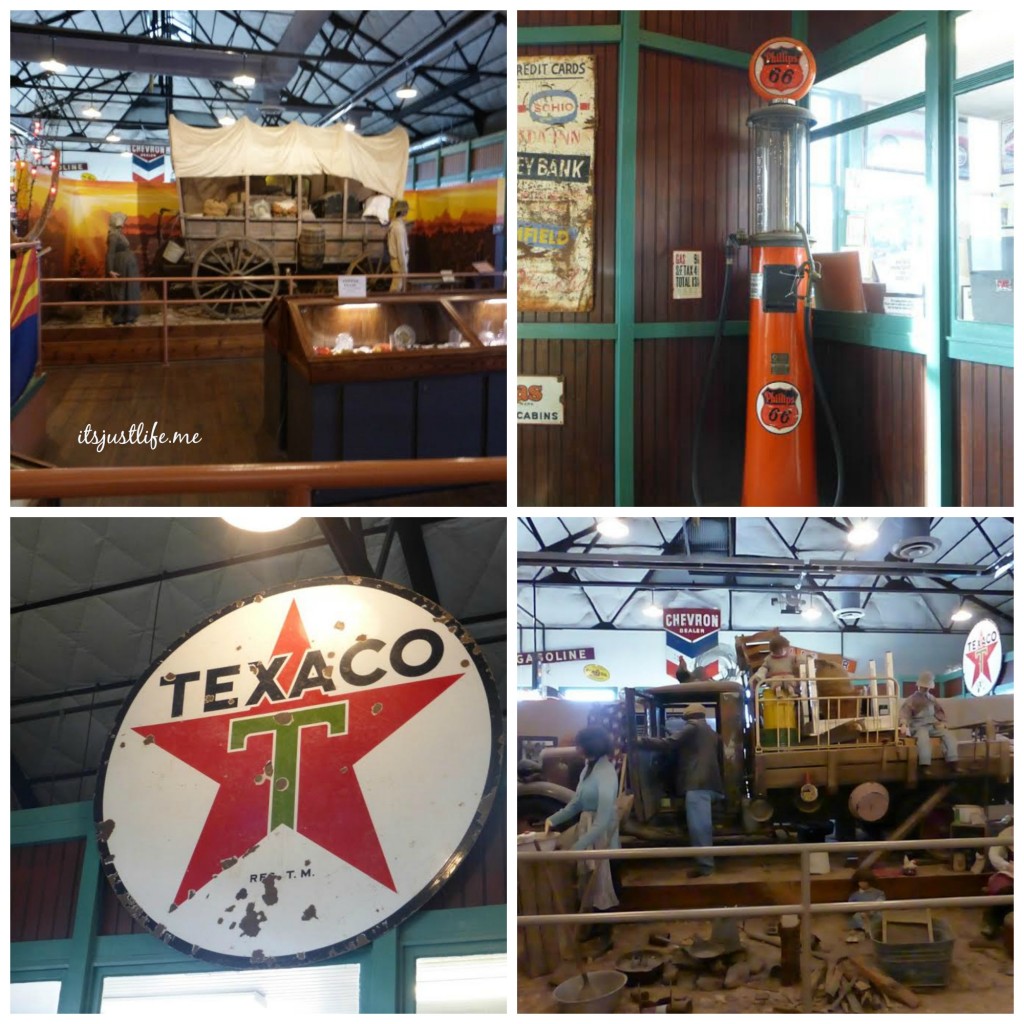 There was even a street that reminded me of the street in Music Man Square in Mason City, Iowa.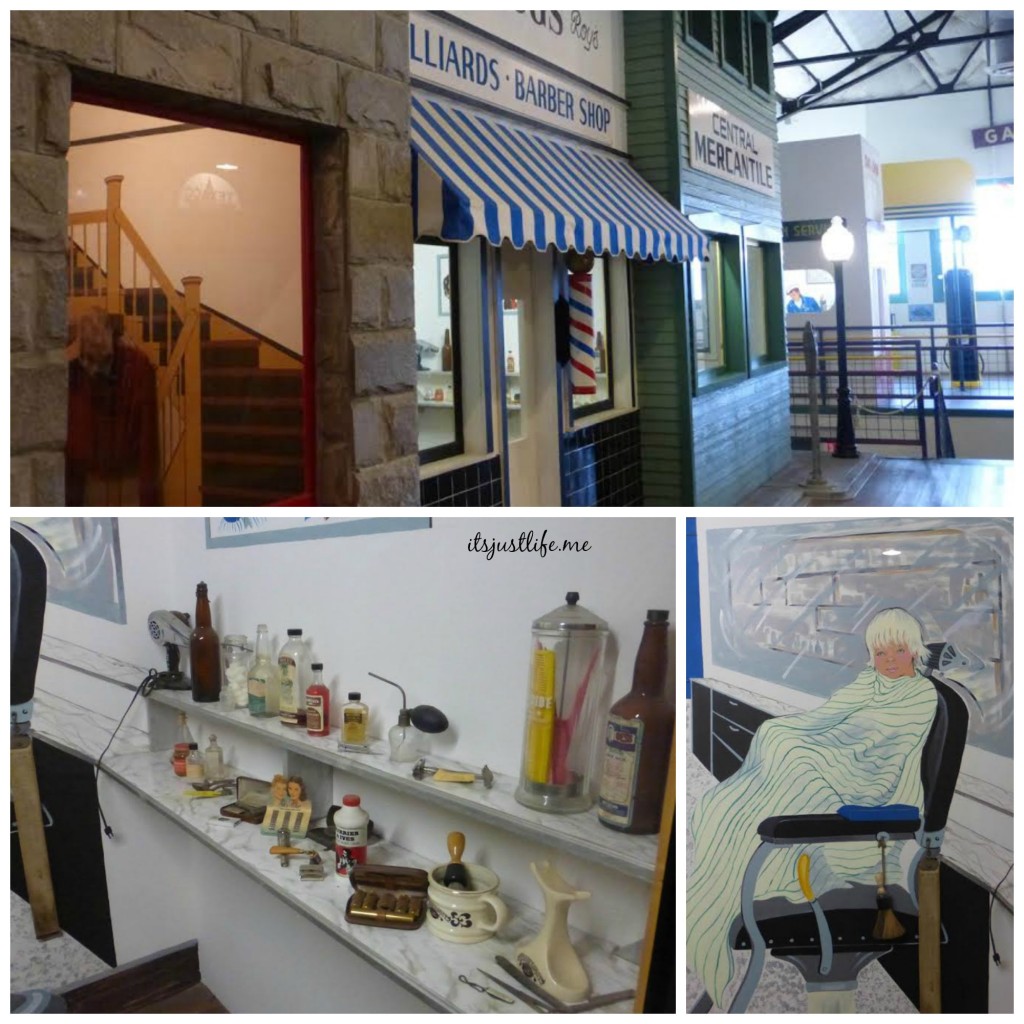 There are all kinds of fun exhibits to look at.
I loved some of the signs that they had posted around the museum.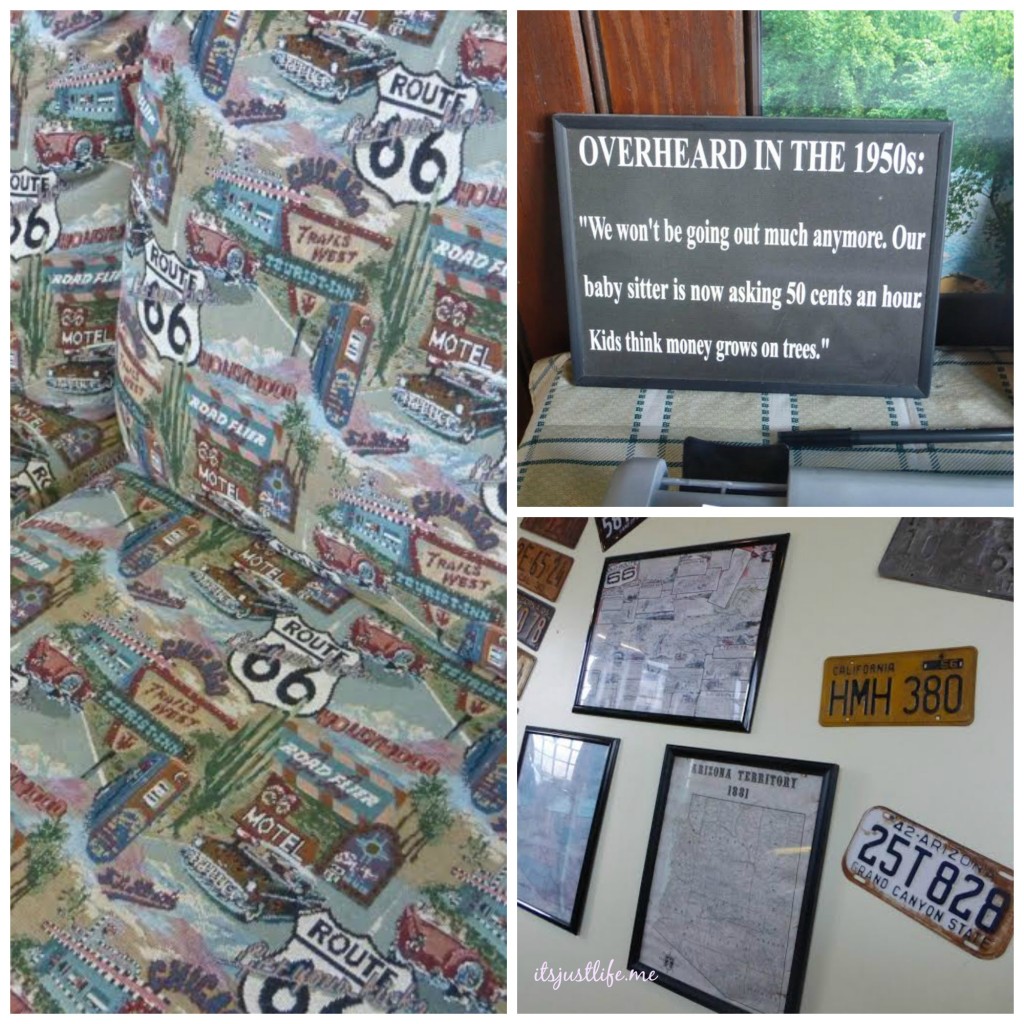 There is definitely a lot to see and there are items in every nook and cranny so our visit although brief was quite fun.
The museum opened in 2001 but recently in 2014 added another feature The Route 66 Electric Vehicle Museum which we unfortunately ran out of time to tour.  Maybe a good reason to go back? The museum started with 10 vehicles with the plan to expand the offerings as time goes on.  I am sure any car buff would love to add this to their bucket list.
In case you are unfamiliar with the song I thought I would include the original version for you to enjoy.  Have a great day and let me know what you think about our journey on Route 66 in the comments section. All comments this month go to our Comments for a Cause recipient – Cupid's Undie Run.