I have been working on a few things this month and am trying to get some things organized and cleaned up. It seems to be a constant thing with me. Sometimes I feel like all I am doing is moving piles of stuff around and not really being successful in any of it.
I found a stash of cards I had set aside that my mom had made and sent to me. She was my inspiration when it came to making cards and one of her favorite kinds to make was iris folding. Iris folding is done by arranging and layering strips of paper or fabric in a spiraled pattern that resembles the iris of a camera lens–that's how this craft got its name. The results are really pretty cards. My mom was a pro at making them and even sold some in the gift shop at Copeland Oaks where she lived.
I discovered this one in the pile I had saved and decided it was worth sticking in a little frame because it was a teapot and kind of goes with my theme, right? It is currently in my kitchen.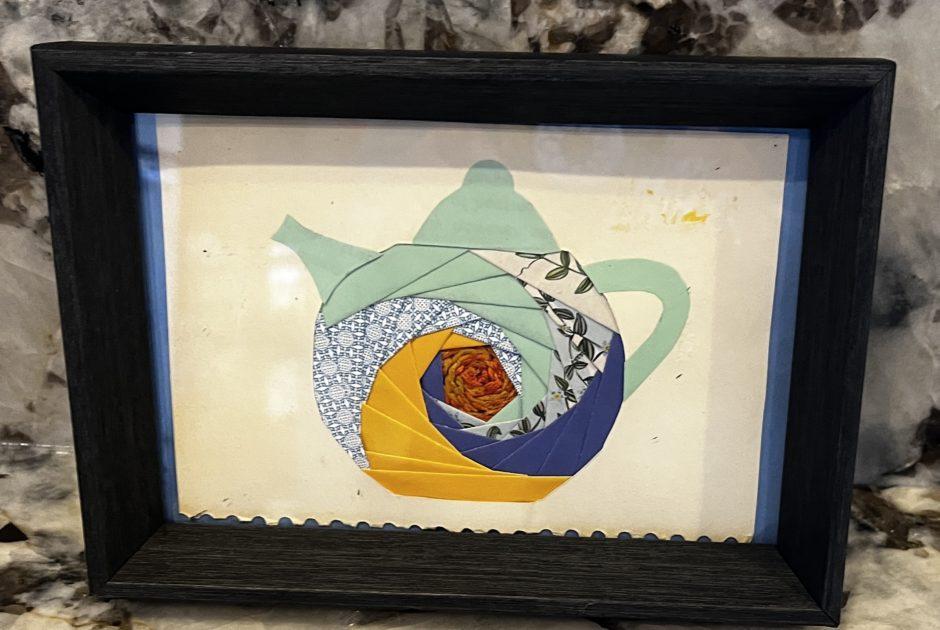 When I opened it I found the perfect message my mom had written me and knew that I wanted to save it somehow.
A quick Etsy search led me to Oh For Keepsake JHT and after a brief exchange she assured me she could recreate my message and provide me with an amazing keepsake. I received it this week and absolutely love it.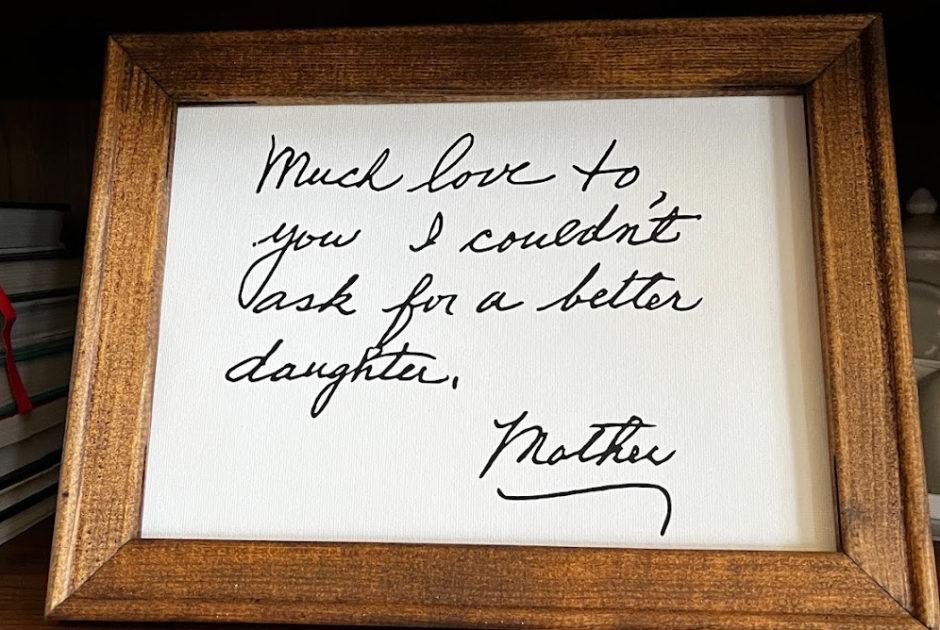 Isn't it perfect? The perfect reminder of my mom's love for me in her handwriting. I love how easy it is to create the perfect keepsake with the help of others. Have you ever thought about preserving something of a loved one like this? Tell me about it in the comments and Comment for a Cause for Power Up.