Teapot Tuesday is a puzzler today. Or rather….a puzzle.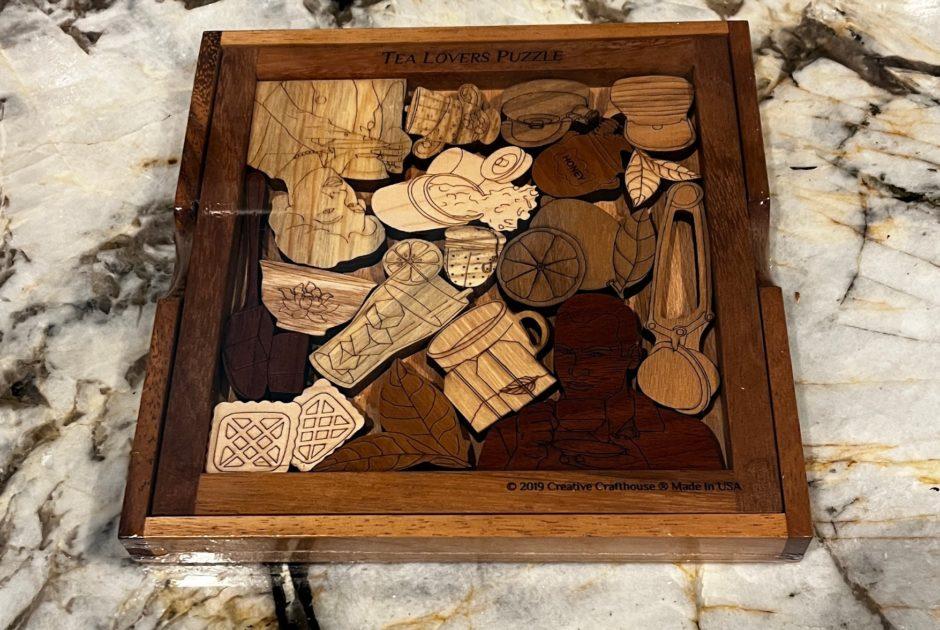 Thanks to my sister, Paula, I now am the proud owner of a tea lovers puzzle crafted by Creative Crafthouse. It is a beautiful work of art, actually, and I am not a great puzzler but absolutely love this one.
Believe me, I took a picture before I opened the box up and took the pieces out. But luck of all lucks, they thought of me and included this in the box.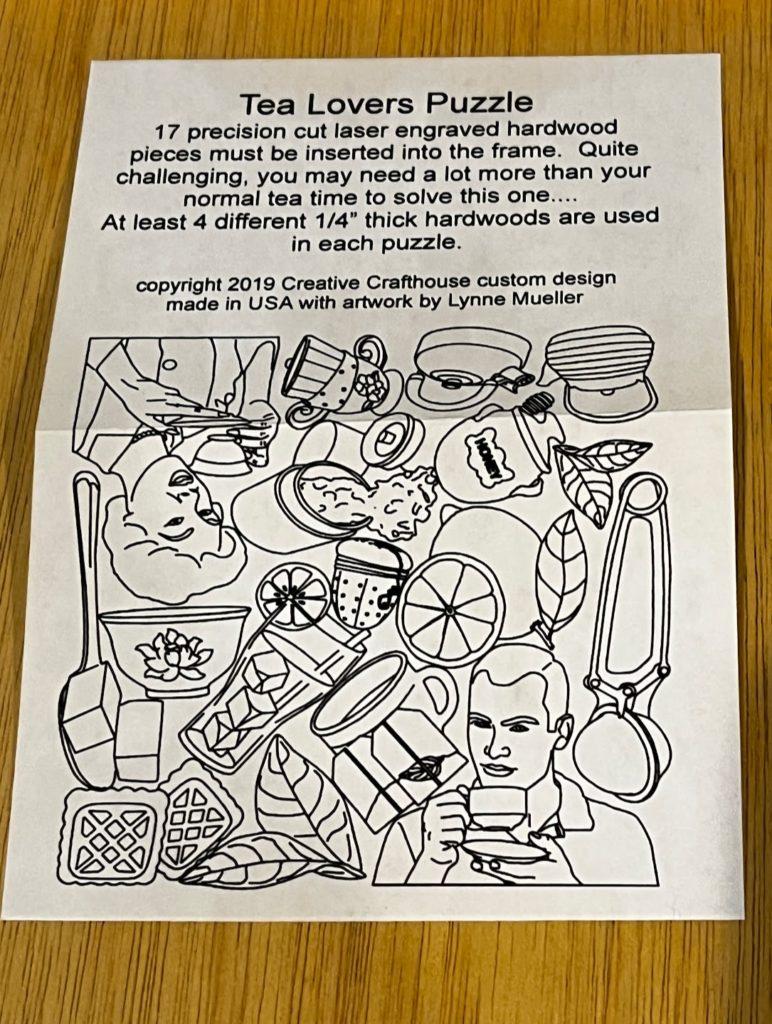 My first attempt (without looking at the guide) went as expected.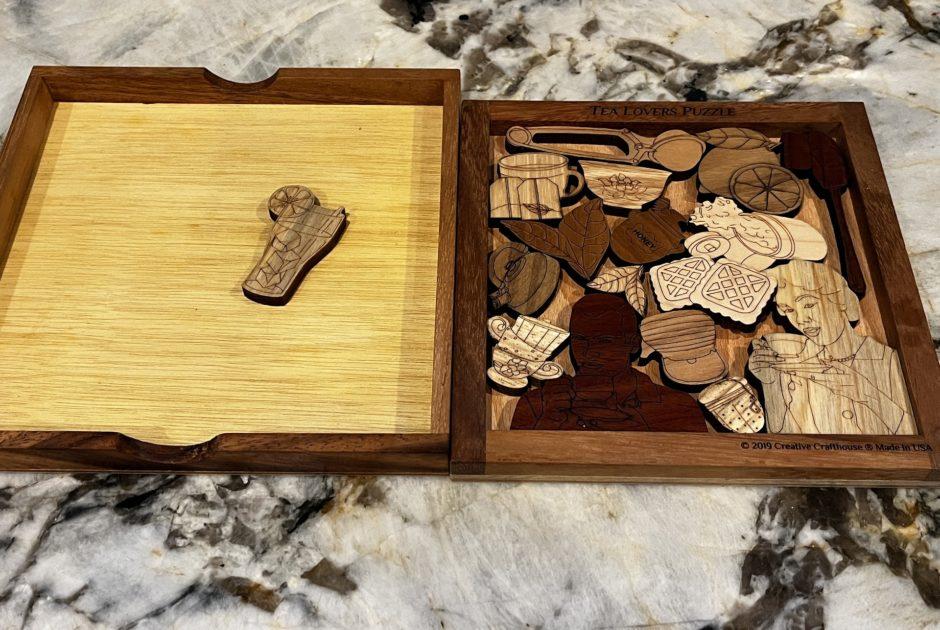 Now I am sure there are 4 iterations that work as the instructions indicate but I did not find one of them. Of course I didn't. Maybe next time.
Who thinks I will be able to put all the pieces back in without having spares eventually?