Chris and I have lived in Brevard, NC for over 7 years. Not once had we visited Pumpkin Fest at the Silvermont Park located at 364 E Main Street just past downtown Brevard. This year, after much cajoling and guilt tripping, we did it. We finally did it.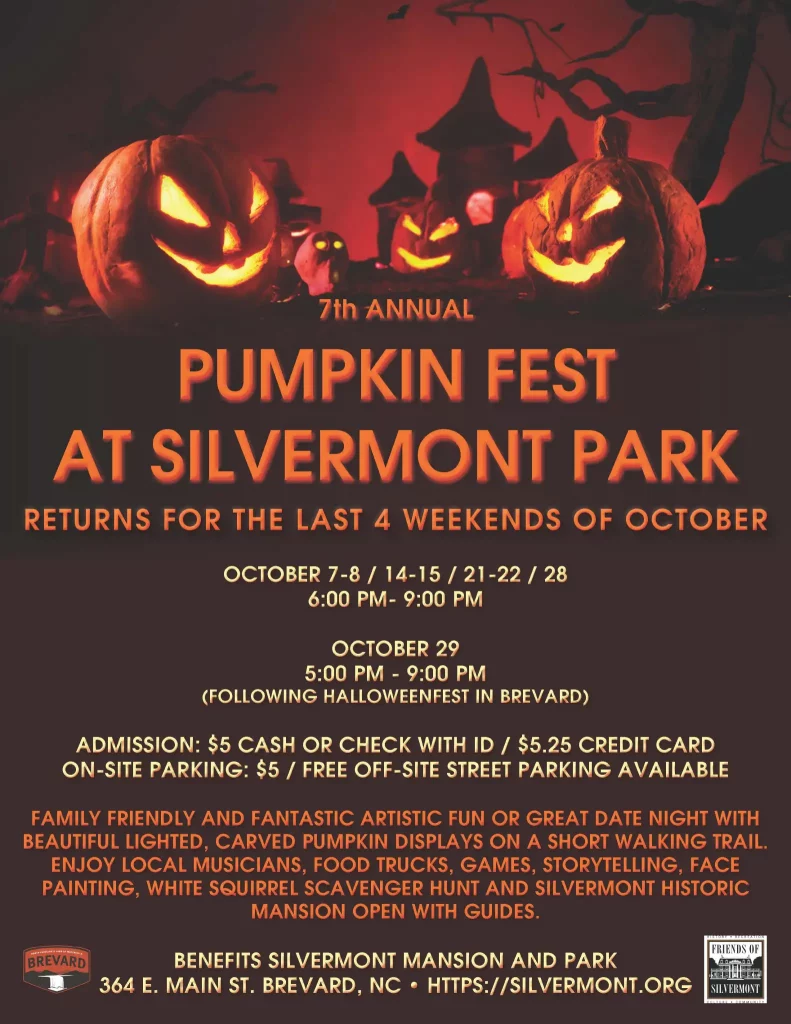 Silvermont Park and Mansion are important landmarks in our community. The mansion serves as our senior center and also has plenty of activities available for the youth and children in our area. The Friends of Silvermont have played in integral role in preserving and restoring the mansion and the park and Pumpkin Fest is the big fundraiser that is sponsored yearly to help with providing funds to continue to keep the mansion and grounds going. We have always driven by and said "we should go to that some time". Sometime happened this year and it was fun, magical and enchanting. I suspect from a child's viewpoint it would be even more so.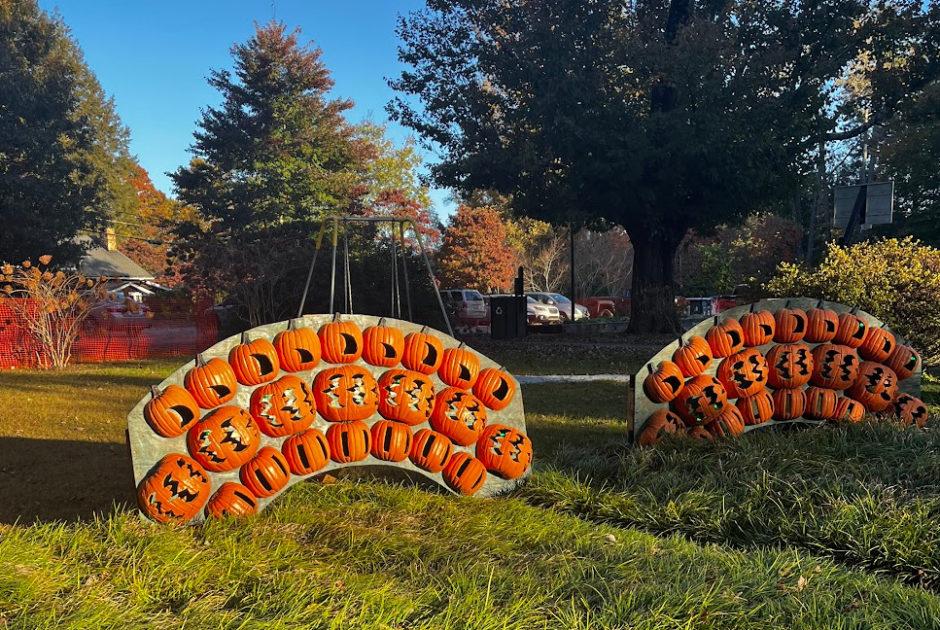 We went right at 6 pm so we were able to see things in the light of day. As the evening goes on the lights really make the place come alive and every corner comes alive with color and light. It really is quite an undertaking and my little blog post will not do it justice one bit.
Food trucks, music, a walking path, an elaborate story about Syd the White Squirrel who loses her family, characters dressed up to pose with, games, and more await guests at Pumpkin Fest.
First up – a meatball sub from a food truck that was huge and tasty.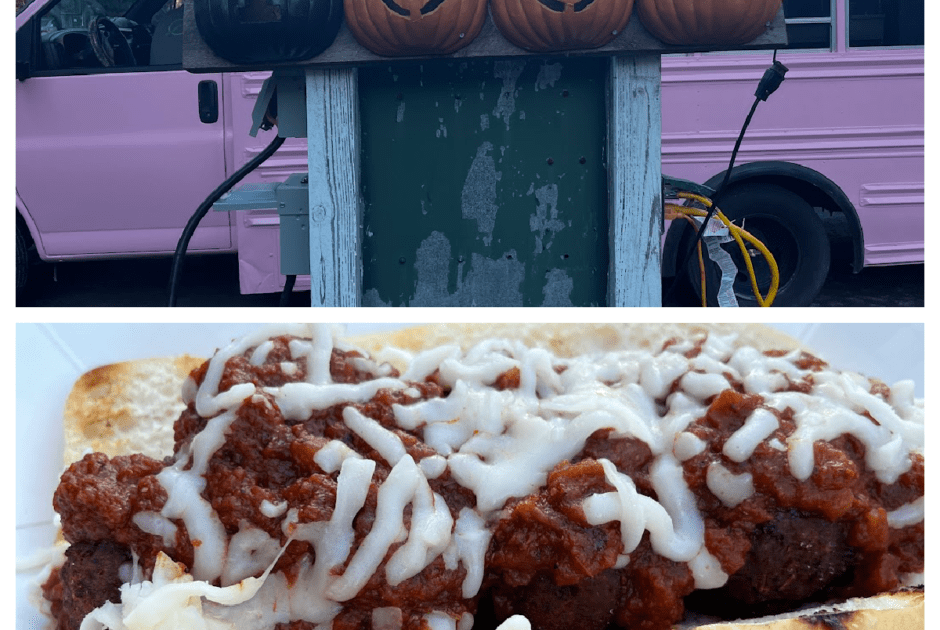 After a tour of the house by a knowledgeable volunteer, Chip, we found our way back outside to pose with a couple local celebrities.
Finally it was on to walk the path and while it was still fairly light outside we enjoyed reading the story of Syd, counting the white squirrels and watching all the others who were enjoying the festivities as well.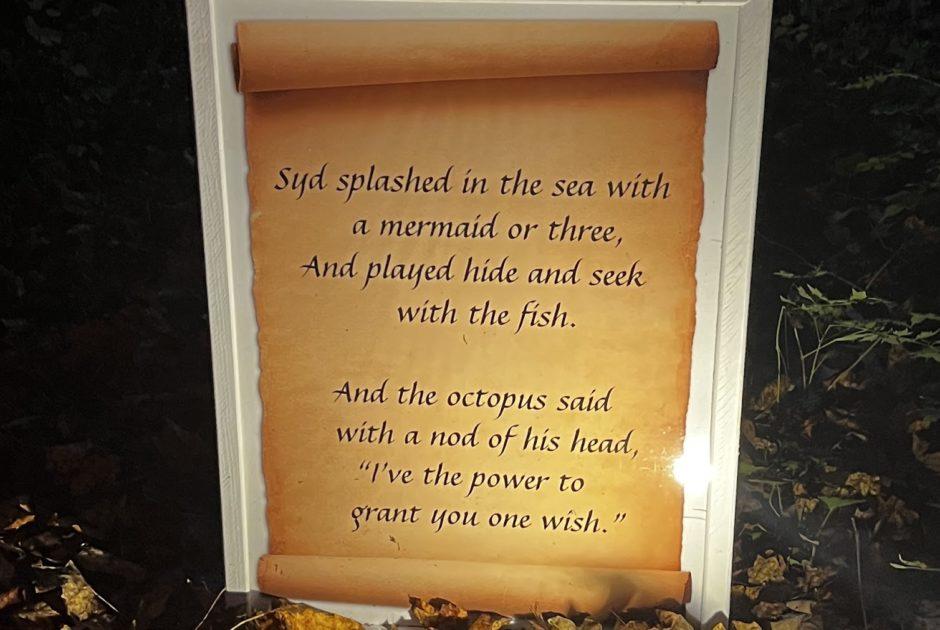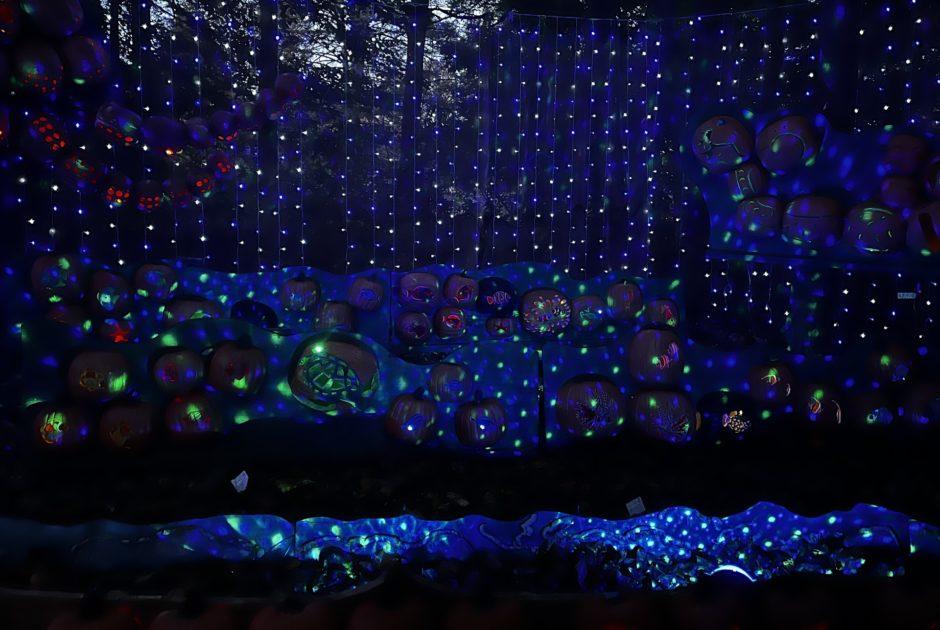 If you are in the area I would definitely recommend visiting this event. It is really inexpensive and a fun way to get outside and enjoy the festive spirit. Pro tip : go early enough that you can see things in the light of day but late enough that you can enjoy it as the night gets darker. Plan to stay long enough to enjoy the beautiful lights and all of the magic that appears after dark. I promise you won't regret it. Many thanks to all of the volunteers who have spent thousands of hours each year getting this event ready for our little town.
If you have gone – how many white squirrels did you count? Inquiring minds want to know.