Teapot Tuesday brings readers a taste of freshness this week as I share a teapot that I got while I lived in Iowa. Iowa is known for many things but one of the best things about Iowa summers has to be the abundance of sweet corn. It is absolutely the best. Now I have had some pretty spectacular sweet corn here in North Carolina this summer but Iowa never failed to give me a taste of summer that still is fresh in my memory all these years later.
This Shawnee teapot made in 1975 was the perfect addition to my collection to help commemorate our time in Iowa.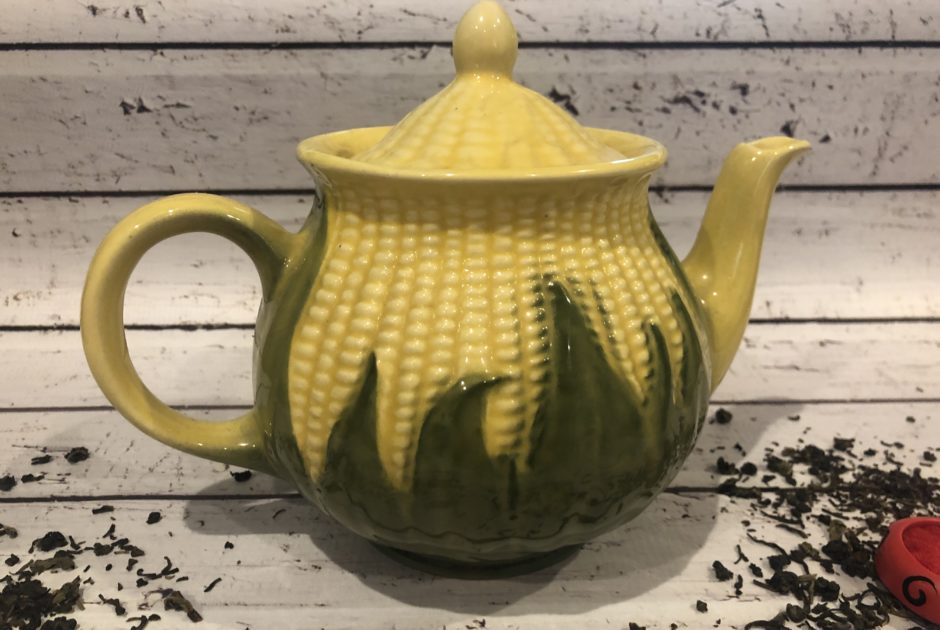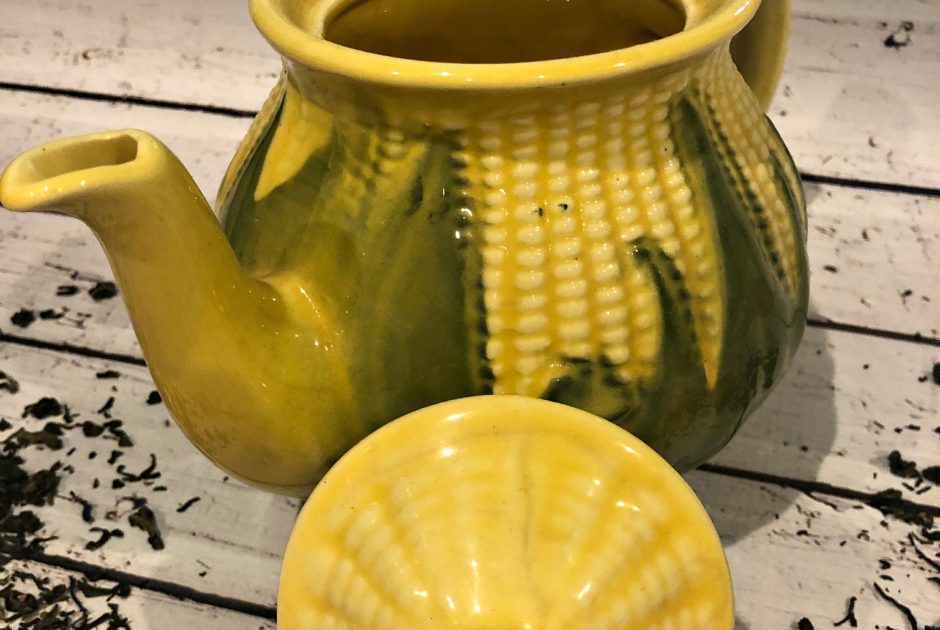 .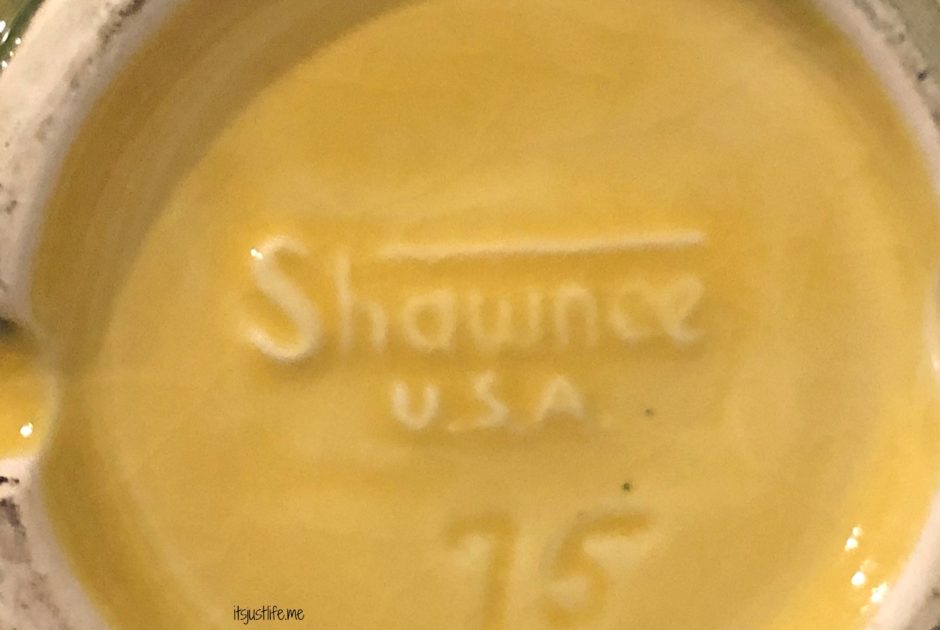 Just look at the texture on this one —it actually looks like kernels on the cob, doesn't it?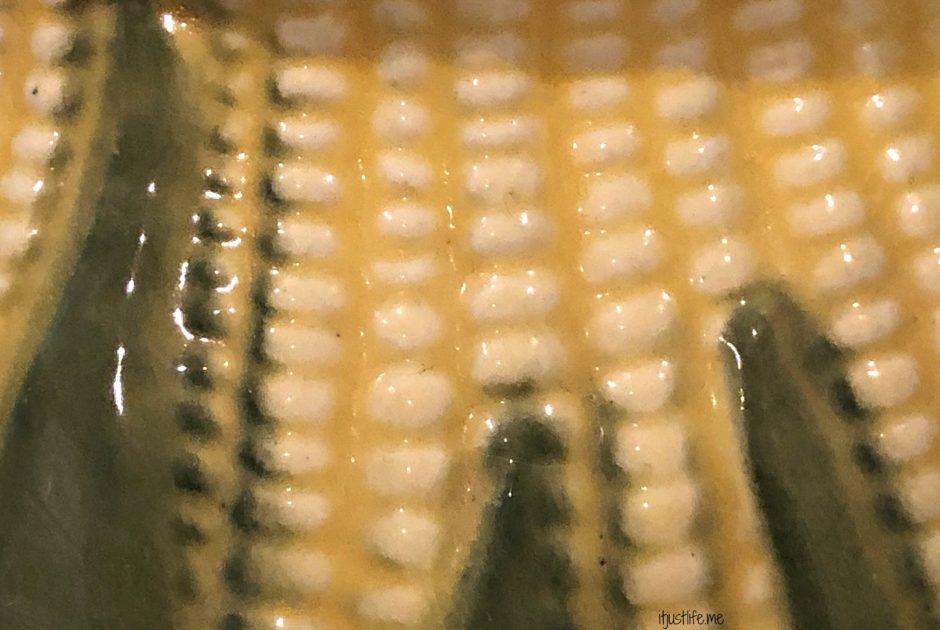 Sometimes teapots drip a little bit when the tea is poured from them and yes– there are tea drip catchers you can purchase for your teapot spout. Of course there are.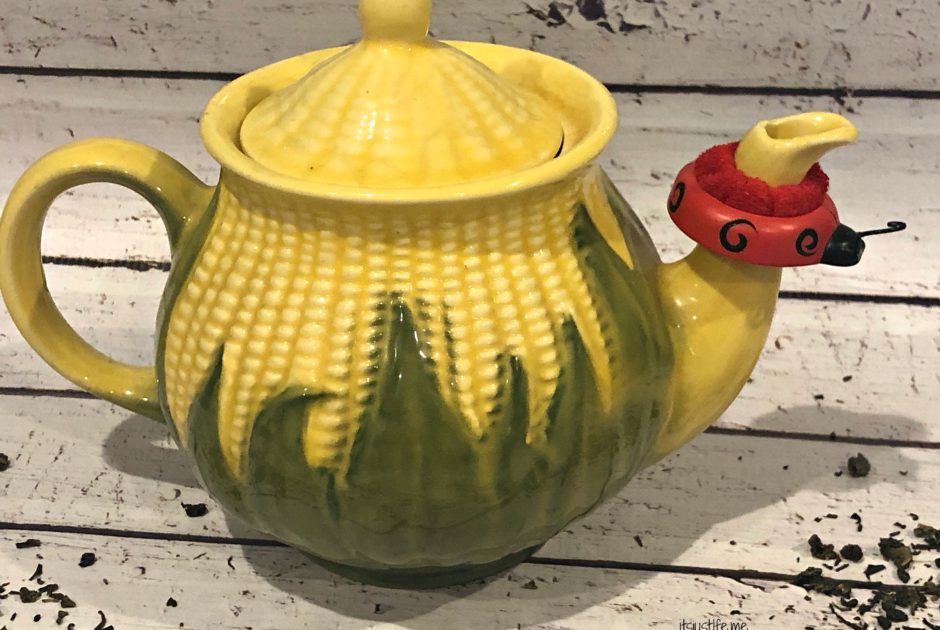 This one is a cute little lady bug themed drip catcher. Fabulous, right?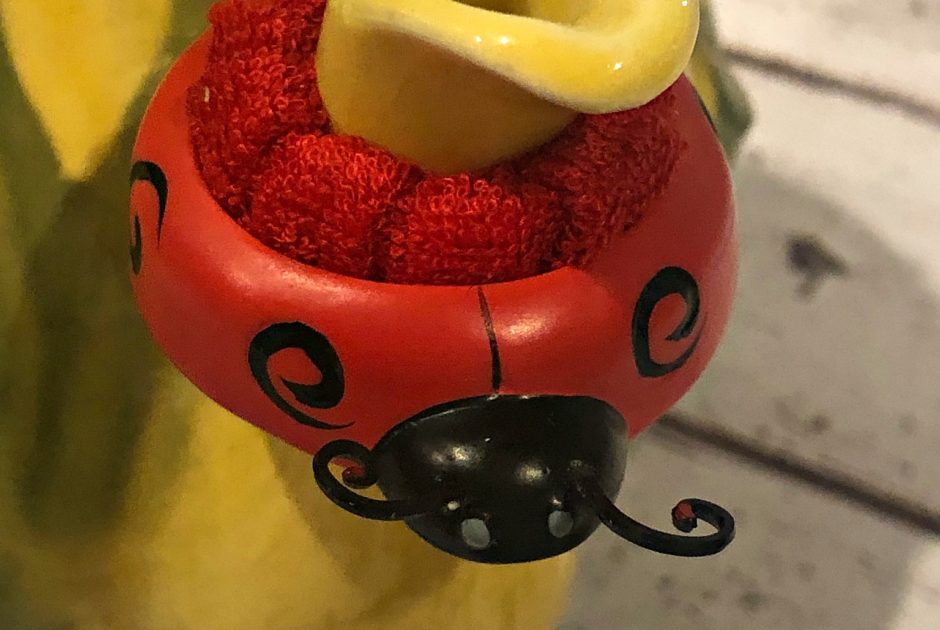 Hope you have a lovely Tuesday.