Have you ever had a moment that you just wanted to freeze forever?
One of those moments that just fills your heart with so much happiness and joy that it is unimaginable?
This past weekend I had several of those.
A trip to New Jersey to celebrate our grandson's first birthday provided numerous "frozen in time" moments that I will have forever.
His party was attended by his parents, his Uncle Aaron and Aunt Erin, his two sets of grandparents and a couple of "aunties" who are best friends with his parents.
The theme – Barnyard Friends complete with multiple animal balloons, a beautiful cake, a bale of hay (that in itself is another story), Old MacDonald's Farm playing, BBQ with all of the fixings to eat, and a 1 year old dressed in adorable overalls and red bandana.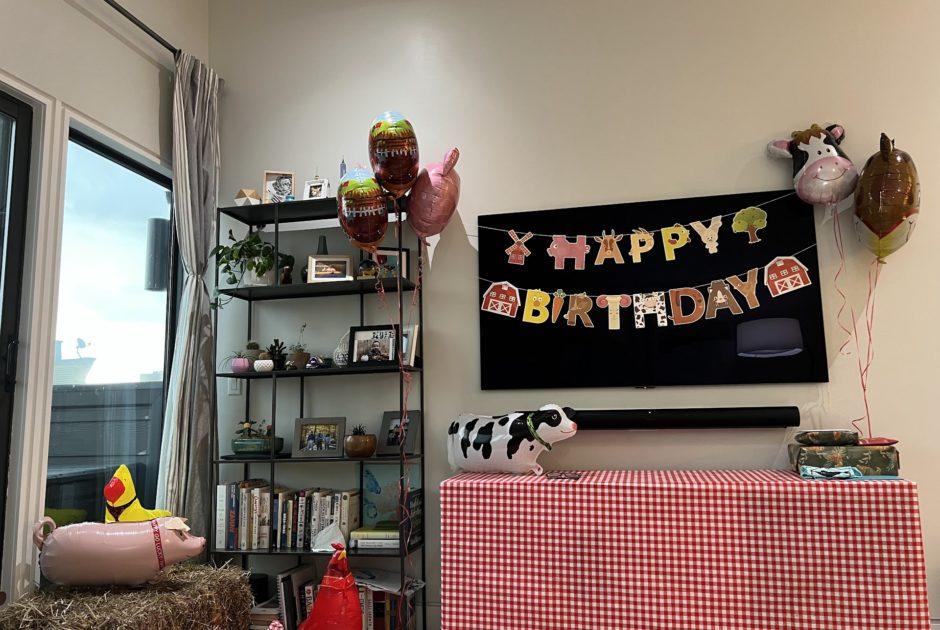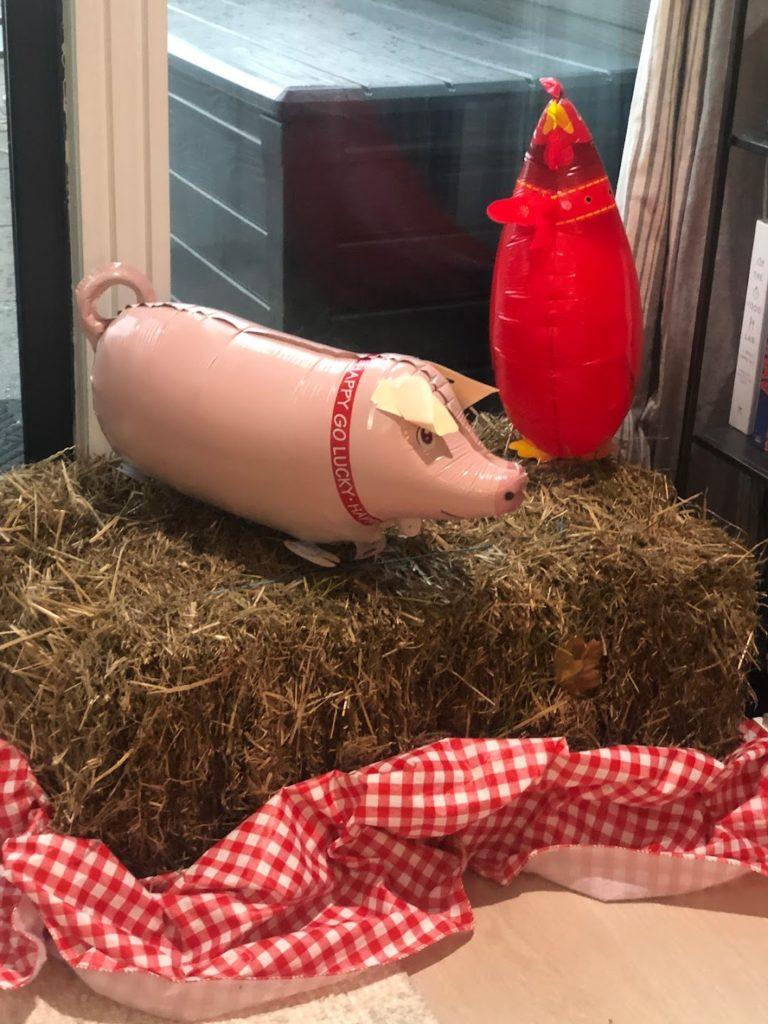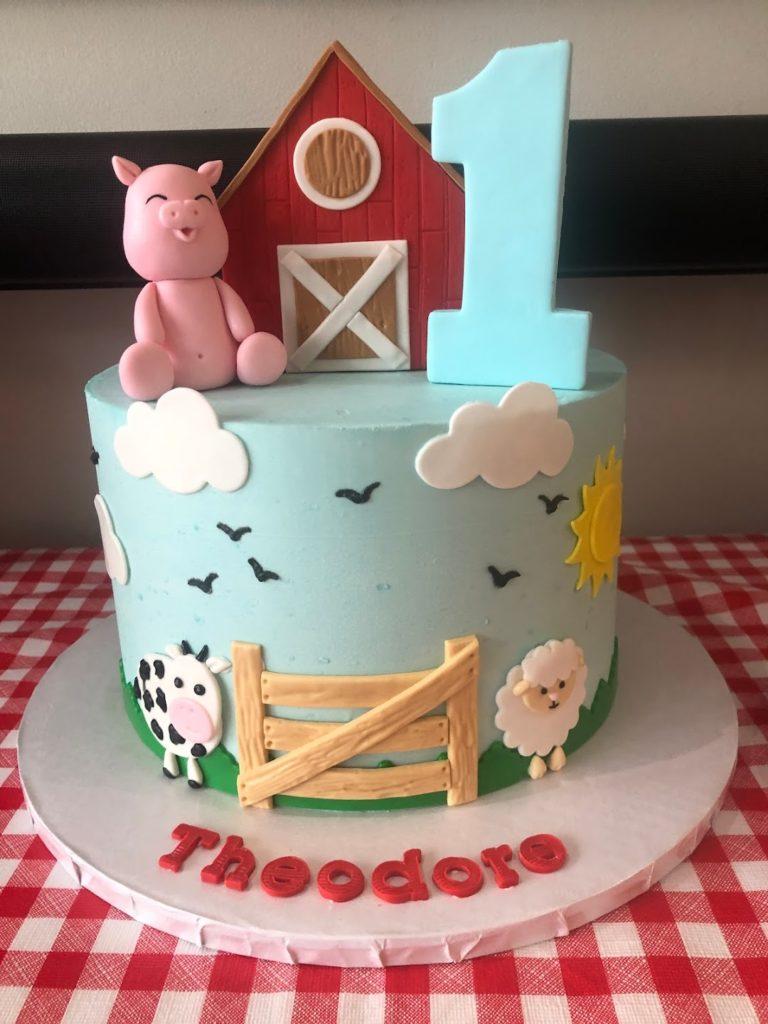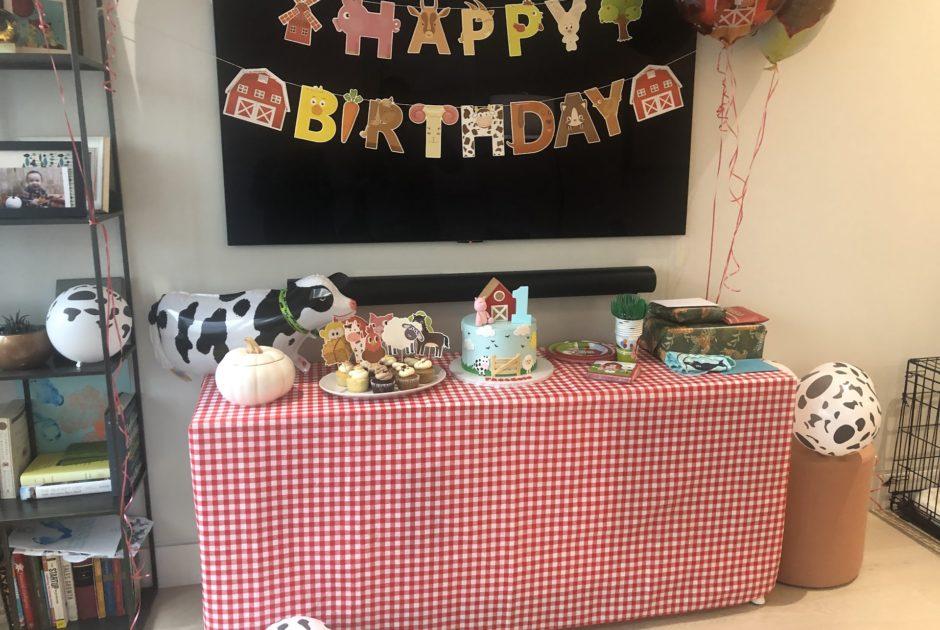 How can he be one already?
The moment that I have in my mind's eye right now is of him walking out after his nap (with help from Mom), wide eyed as he heard the music playing, the family all singing along, taking in all of the cute decorations and balloons. It was precious.
Covid has robbed us of spending as much time as we would have liked with him during his first year of life but his parents are so good about FaceTiming with us several times weekly and keeping us up to date with all of his cuteness. I am just so grateful that we both have had our shots and boosters so we could feel safe traveling to be a part of his celebration.
But enough about me. Do you have a specific moment in time that is frozen in your memory? I would absolutely love to read about it so make sure you leave me a comment and Comment for a Cause for Transylvania Habitat for Humanity.