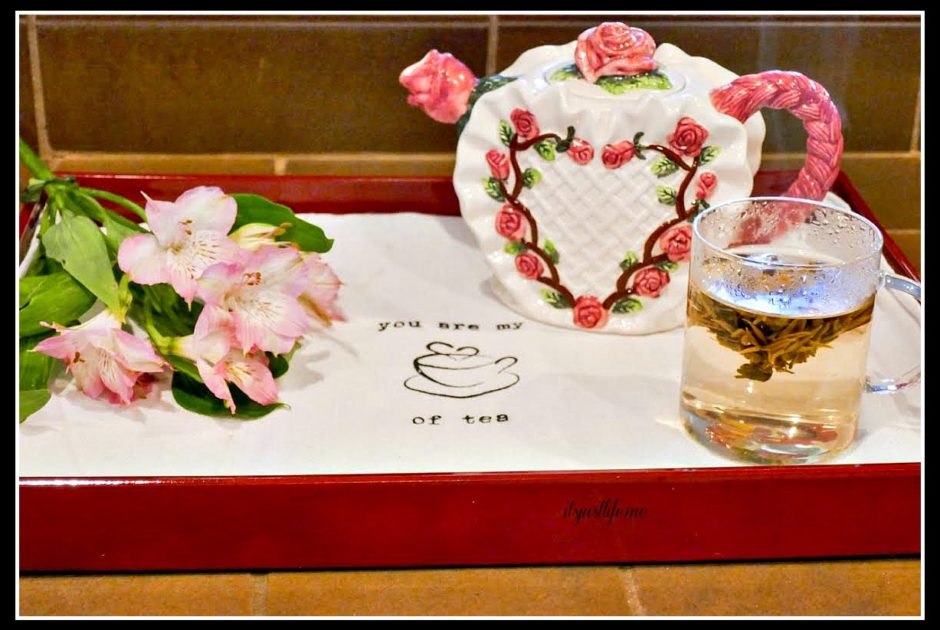 Valentine's Day is here and what better teapot to feature today than a heart shaped one?
Look at that pretty handle and the rose shaped hearts adorning the front and back of the teapot.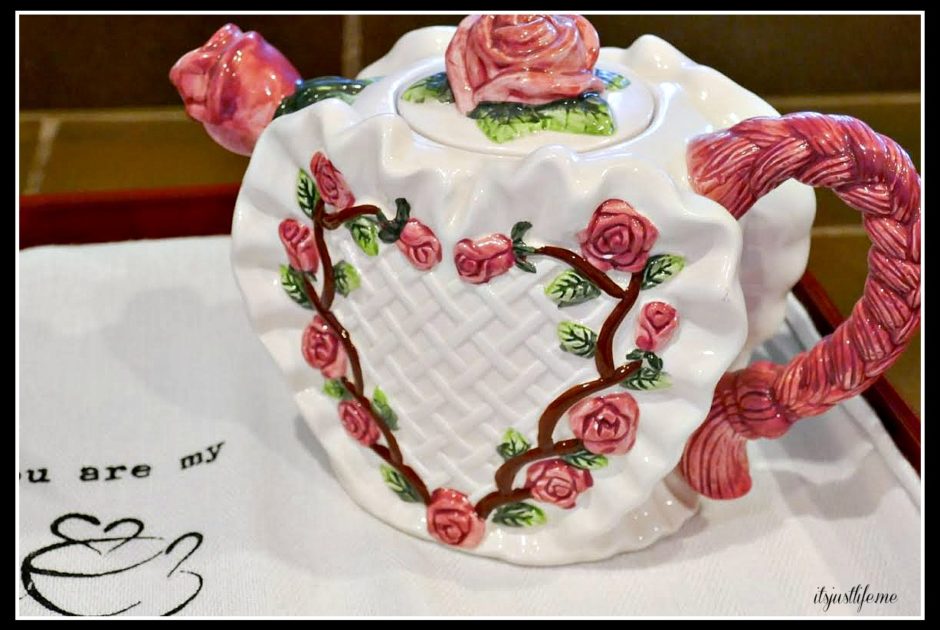 Perfect pot to use to brew up some lovely Valentine's Day tea for my sweetheart, don't you think?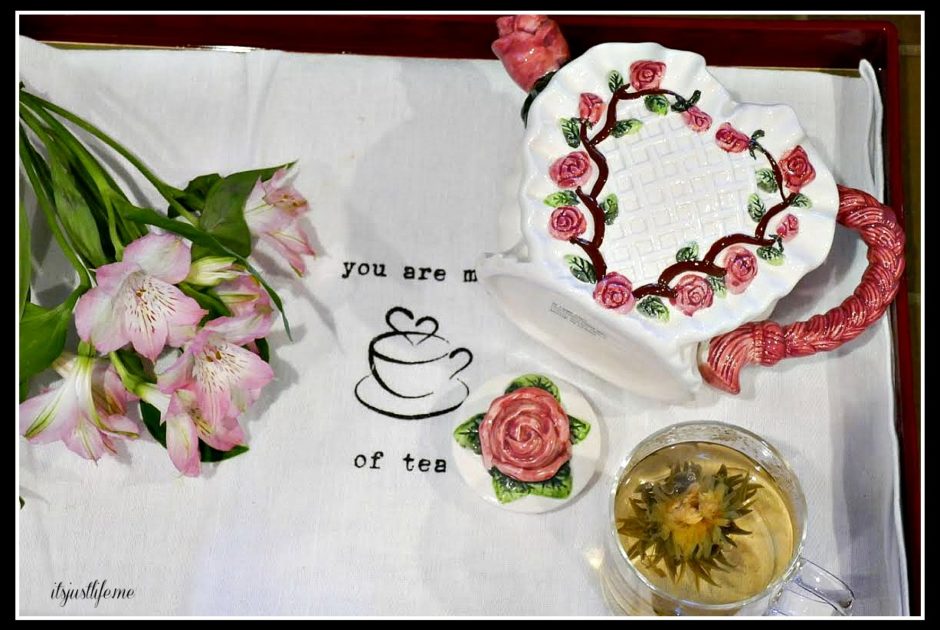 Don't you just love the blooming tea? It is so pretty and brews up such a lovely tea.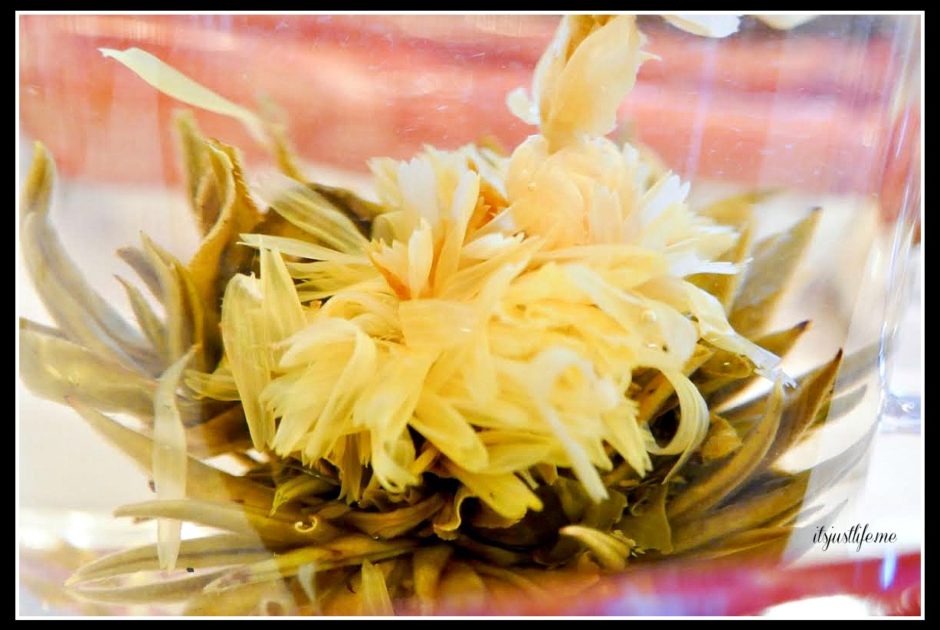 Happy Valentine's Day to each one of you. Hope your day is filled with love and chocolates.
[I am] a hardened and shameless tea drinker, who has, for twenty years, diluted his meals with only the infusion of this fascinating plant; whose kettle has scarcely time to cool; who with tea amuses the evening, with tea solaces the midnight, and, with tea, welcomes the morning. – Samuel Johnson, English writer, Review of A Journal of Eight Days' Journey