Over the years when I have visited Lakeside, Ohio I have marveled at the architecture of the buildings that grace this small community on the shores of Lake Erie.  One only needs to step inside the gates to observe the multitude of delightful cottages that are on the premises of Lakeside, Ohio.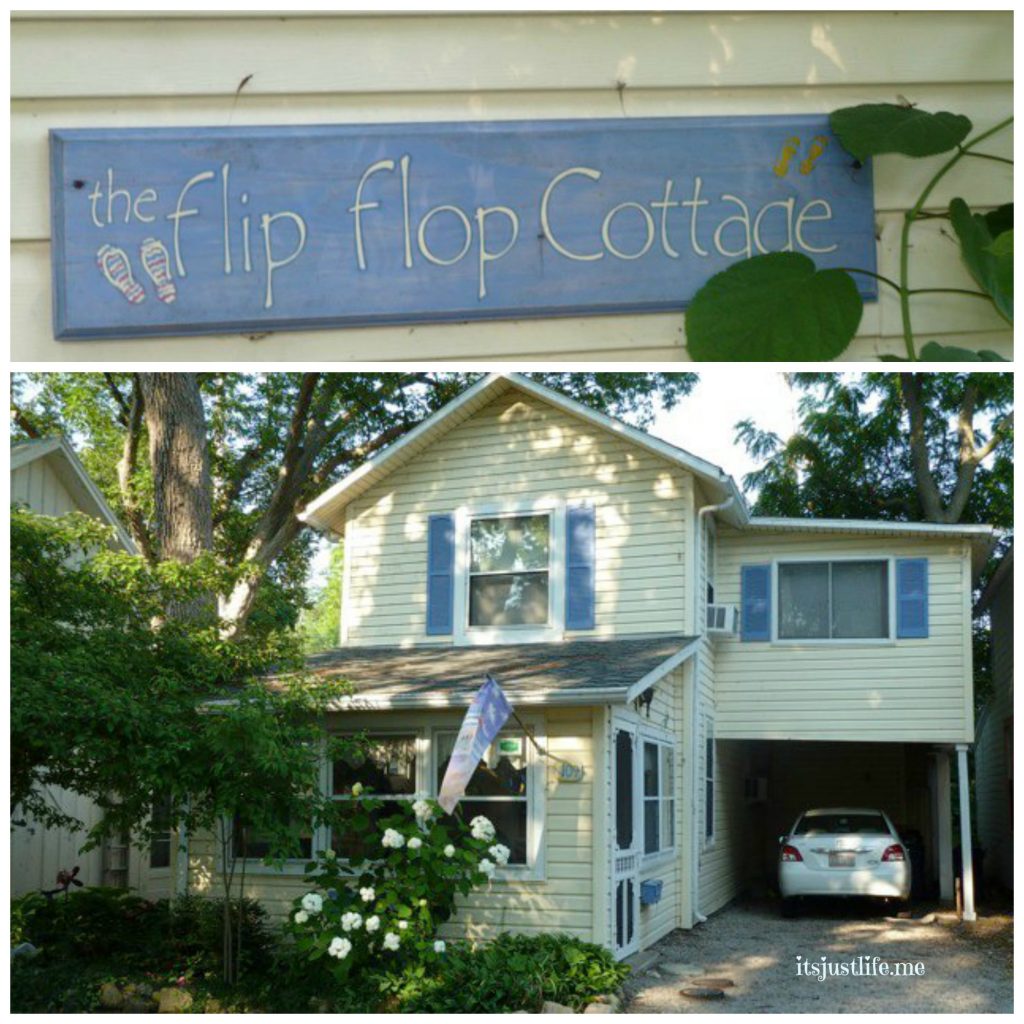 We have stayed in the Flip Flop Cottage for about 10 years and it has been a great place for our family to rent for the week.  Most of the cottages in Lakeside have undergone renovations and much needed upgrades over the  years. 
My earliest memories of staying with my parents and siblings in cottages at Lakeside are pretty vivid and the conditions of the rentals were not always that wonderful. Picture claw foot tubs, upstairs bedrooms that all connected so privacy was not really a thing, under stocked kitchen equipment, non existent  furnaces and you might get the idea that Lakeside rentals were not the best.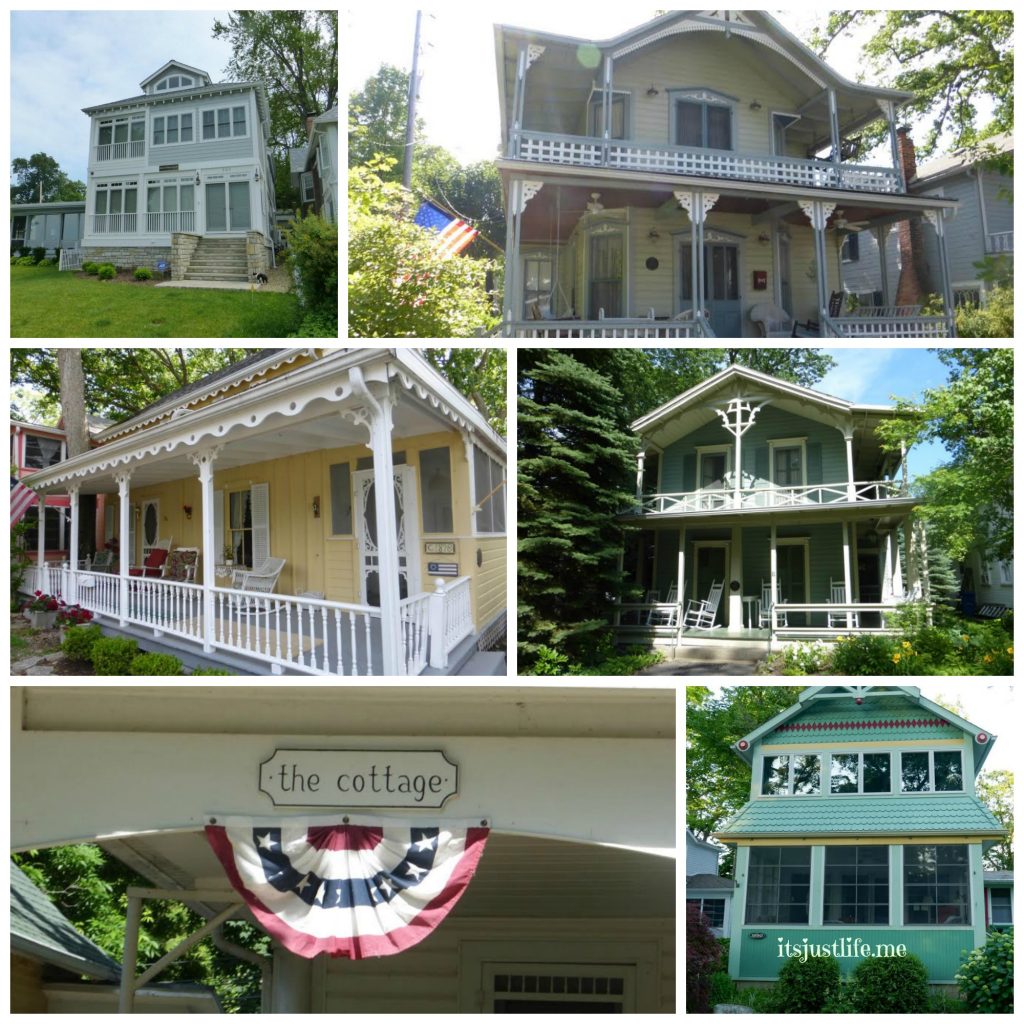 Fortunately, or maybe unfortunately depending up on how you look at it, Lakeside has been discovered in recent years and the influx of buyers had driven up the prices as well as the rental rates.  In most cases cottages have been renovated and improved while maintaining the integrity of the architecture and history.
Every year I walk the streets of Lakeside and take a magnitude of pictures of cottages and houses that catch my eye.  This year was no different but I found myself looking at some of the more updated and modern ones.  I found that they were not quite as charming as the ones that are the smaller more quaint versions that reflect more of the original look and feel of the community.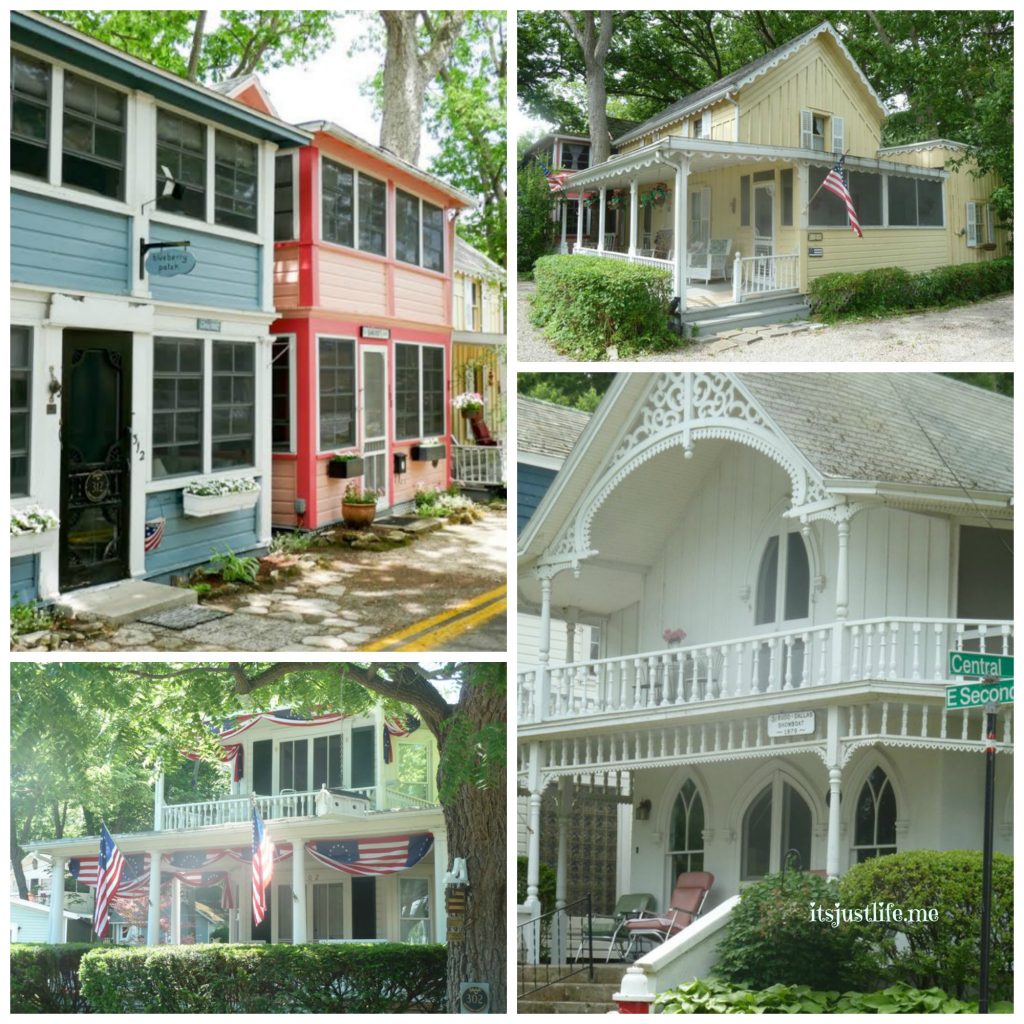 My stash of digital photos of Lakeside abodes grows every year and today I hope you enjoy just a few of the photographs that I have taken over the years of some of those structures that have caught my eye. 
My favorite cottage is tucked out of the main flow of things and every year when I walk past it I marvel at how beautiful it is and how much I would love to stay in it.  Don't you agree that it is one of the most adorable little cottages ever?
If you want to read more of my Lakeside posts make sure you check out the latest links at the bottom of this post.  If the number of posts I have written on Lakeside over the years doesn't convince you to go visit I don't know what will.  It is a magical place to so many.
My Happy Place -Lakeside, Ohio
A Stroll Downtown – Lakeside Ohio