Yesterday was Ash Wednesday and I usually do some kind of Lenten post here on It's Just Life. I guess my mind was elsewhere when I was scheduling out posts and it snuck up on me. Life has been doing that more and more lately. I have had a lot of little things to tick off my To Do list and sometimes those take over a bit too much.
For those who don't know what Lent is it is actually the word actually comes from the Anglo Saxon word "lencten," meaning "spring," Lent is a special period of reflection, fasting, and prayer. It is during this time that Christians are encouraged to recall the sacraments of baptism and penance in preparation for Easter Sunday.
Traditionally folks would give something up and fast but in recent years the trend is to do something more – maybe add something to the daily routine instead of abstaining from eating chocolate or checking social media. I think there is always something to be said for adding something positive to the daily routine so that is what I usually try to do.
Many years I have written letters or sent cards every day during Lent. This year I am planning to do a combination of things including letters and doing something special for someone every day. I am not off to a very good start as I left the muffins in my car that I was taking to my hair stylist today but the thought was there, right?
There are also always a great number of books and reading plans for this time. The one I decided to use this year is a simple one – 40 Days of Jesus Always by Sarah Young. The daily selections are short with scripture references at the bottom and looks to be just what I will enjoy. Ant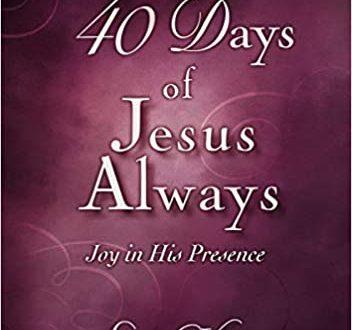 Another thing I have done in the past and may do sporadically this Lent is to post a photo that goes along with the word of the day that Rethink Church provides. It is a great way to engage on social media and share a picture.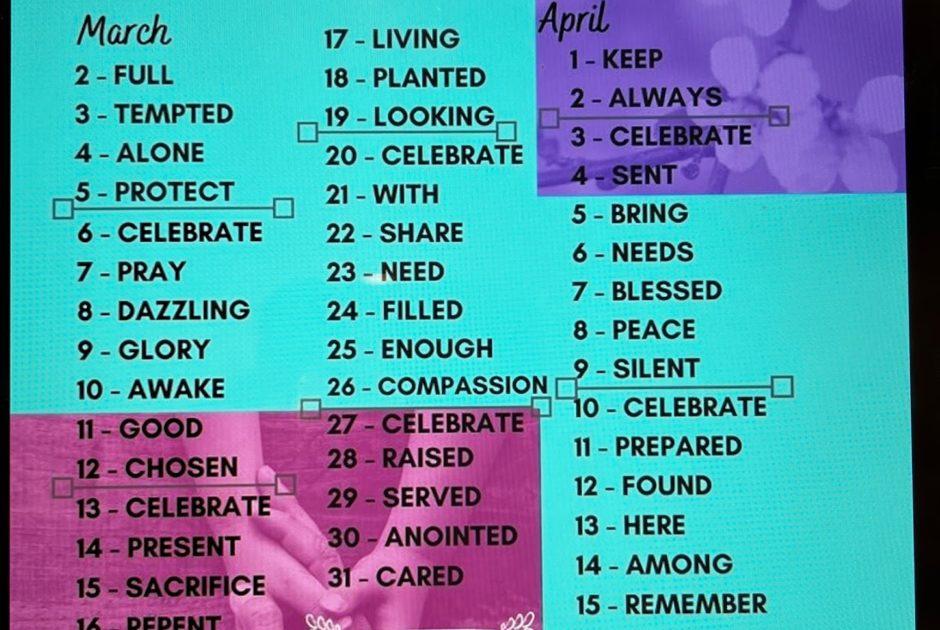 No matter what you believe or how you observe Lent I hope that you will have a really great day and that you will find beauty in it someplace today. In closing I want to share this prayer that came from a Kappa Phi Facebook page. This is what I am going to pray daily during Lent as well.