I can always count on my friends to keep me supplied in tea related items and this year one of my long time friends, Judy. gave me the perfect set.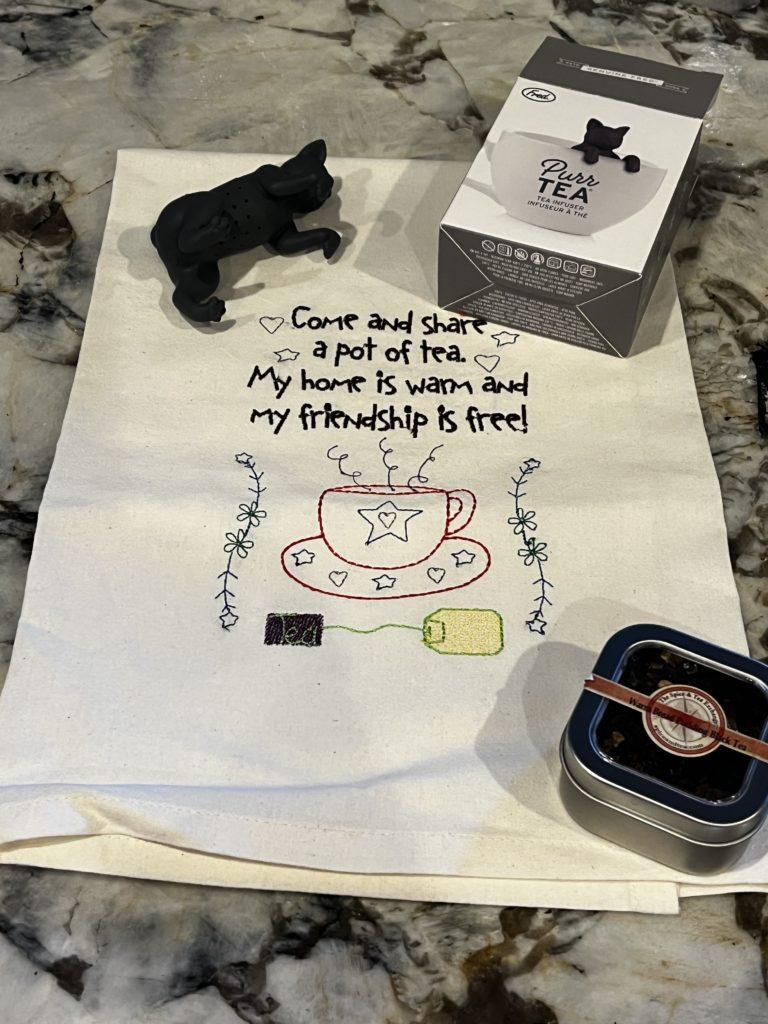 An adorable tea towel, a cat tea infuser and some yummy tea were a really nice surprise. Just look at that perfect kitty to hold tea.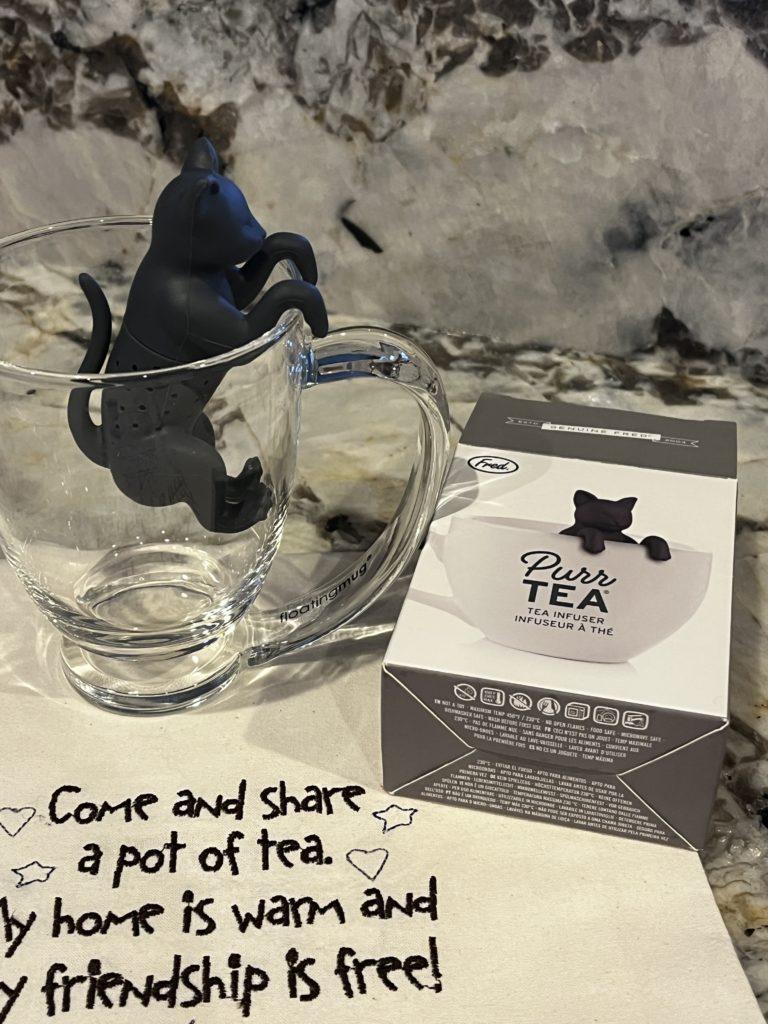 The tea she included is a lovely black with a lot of warm and lovely notes to its flavor. I am drinking it fast so I may have to find more of this particular kind.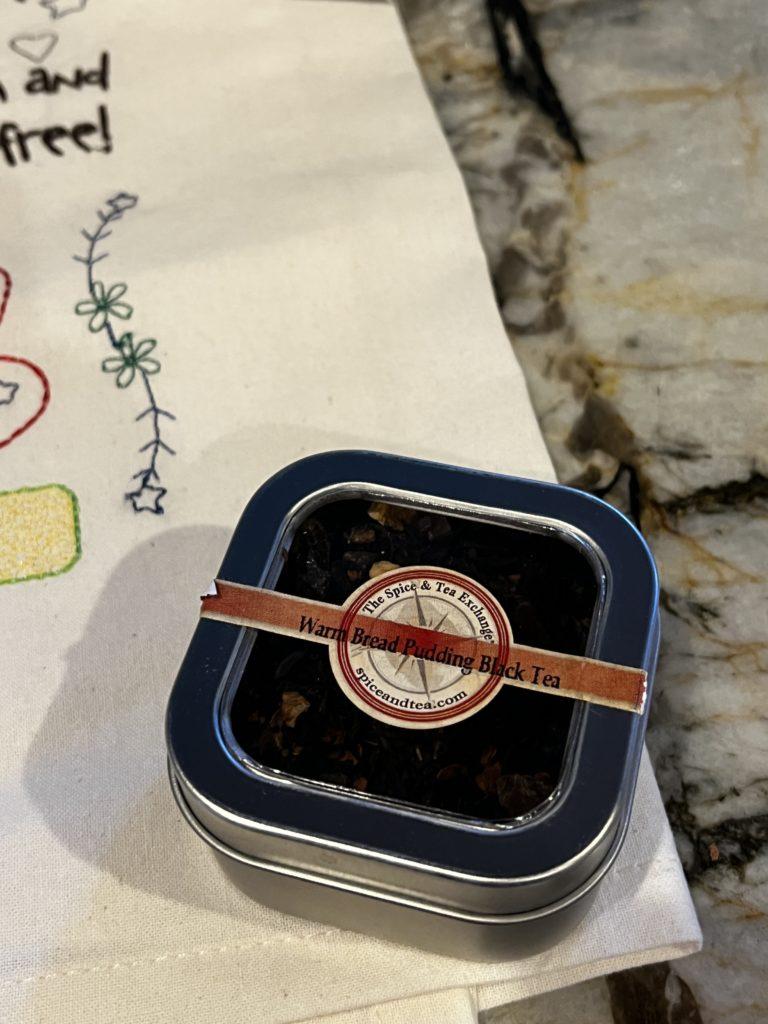 And the towel is handmade by her, of course, and is the perfect towel for my kitchen.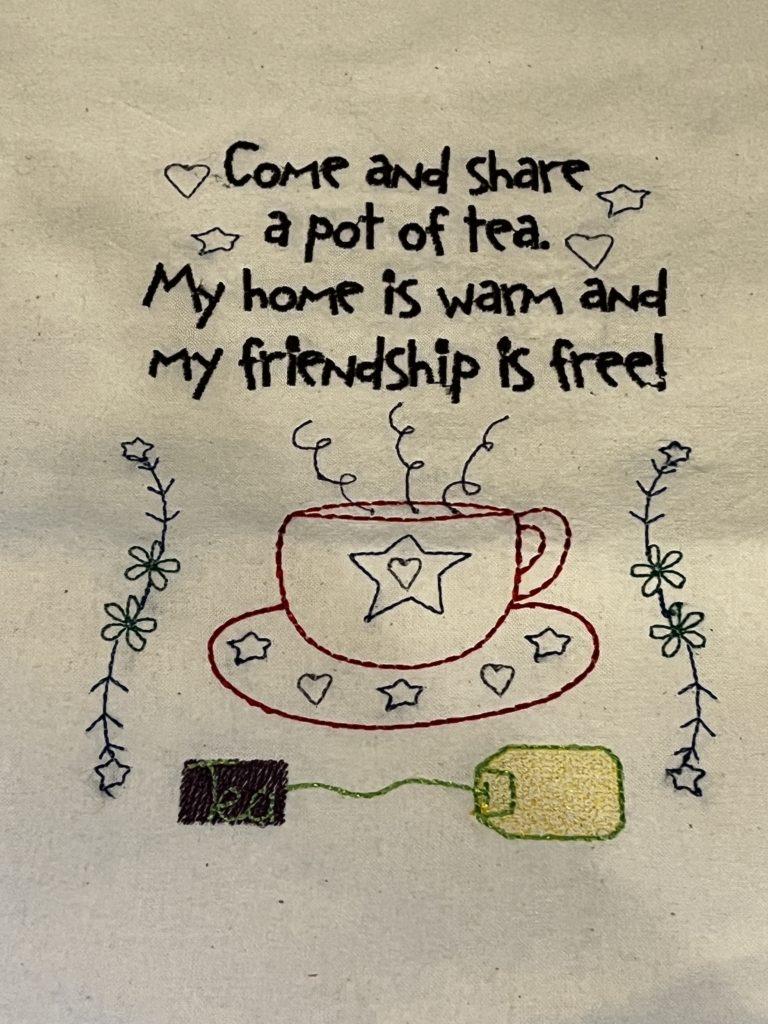 I am blessed with friends, aren't I? A huge thanks to Judy for such a thoughtful gift that made the perfect Teapot Tuesday post.
Have a great Tuesday, enjoy a cup of tea and leave me a comment for our Comments for a Cause – St. Jude's Children's Research Hospital.