I say it all of the time but I really mean it.  I have the best friends in the entire world.  The teapot featured today is new to me but has been in a collection for awhile.  My friend, "Cotton" Ketchie is downsizing and will be closing his gallery -Landmark Galleries – located in Mooresville,  NC in the near future.  Along with his extensive offerings of his own artwork and photography he also has a massive collection of both decoys and pottery.
Several months ago Chris and I visited the gallery and went upstairs to check out his collection of pottery and decoys as he was beginning to start to sell some of them to the public.  I did not pick out a teapot that day because it just did not seem like the right time.
Leave it to my friends to look out for me.  My friend Judy went and picked out this whimsical and perfect teapot and two cups for my collection.  She transported it to my friend Ann and my benefactor, Mr. Diamond, made the funds transfer happen so that I could own a beautiful teapot from our friend "Cotton".  It was a birthday present this year. I am in love with it.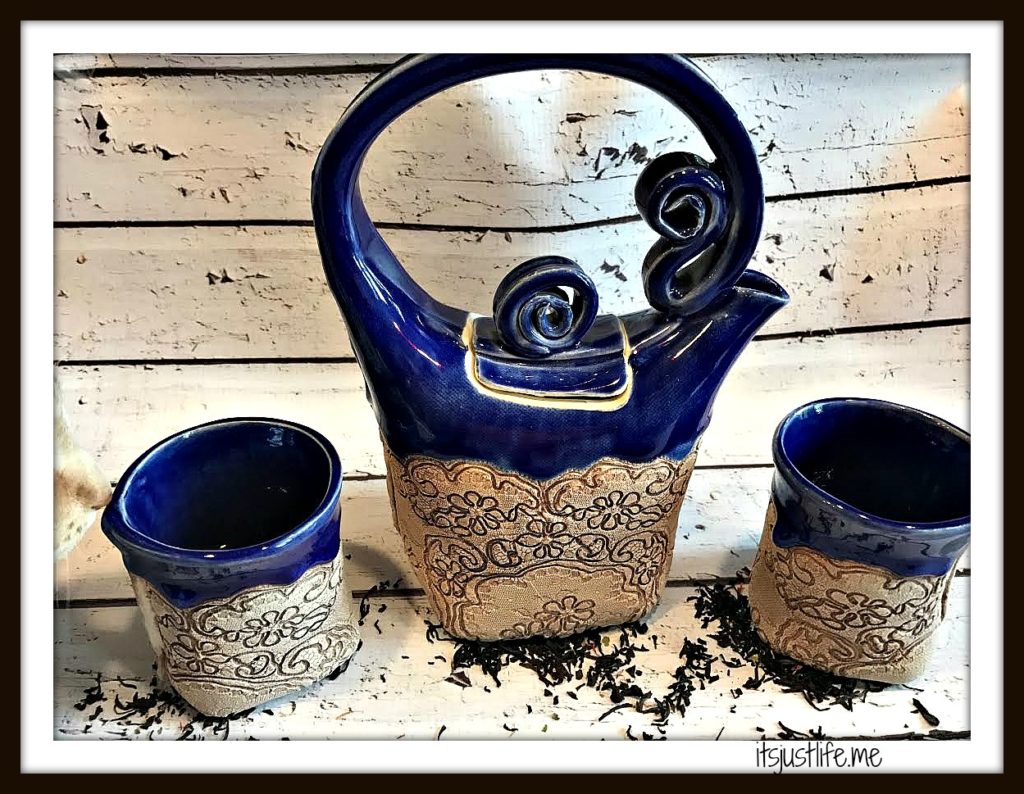 The blue reminds me of Ann as that is her favorite color and the whimsical part reminds me of Judy because she loves things like this.
I love the details on the little cups.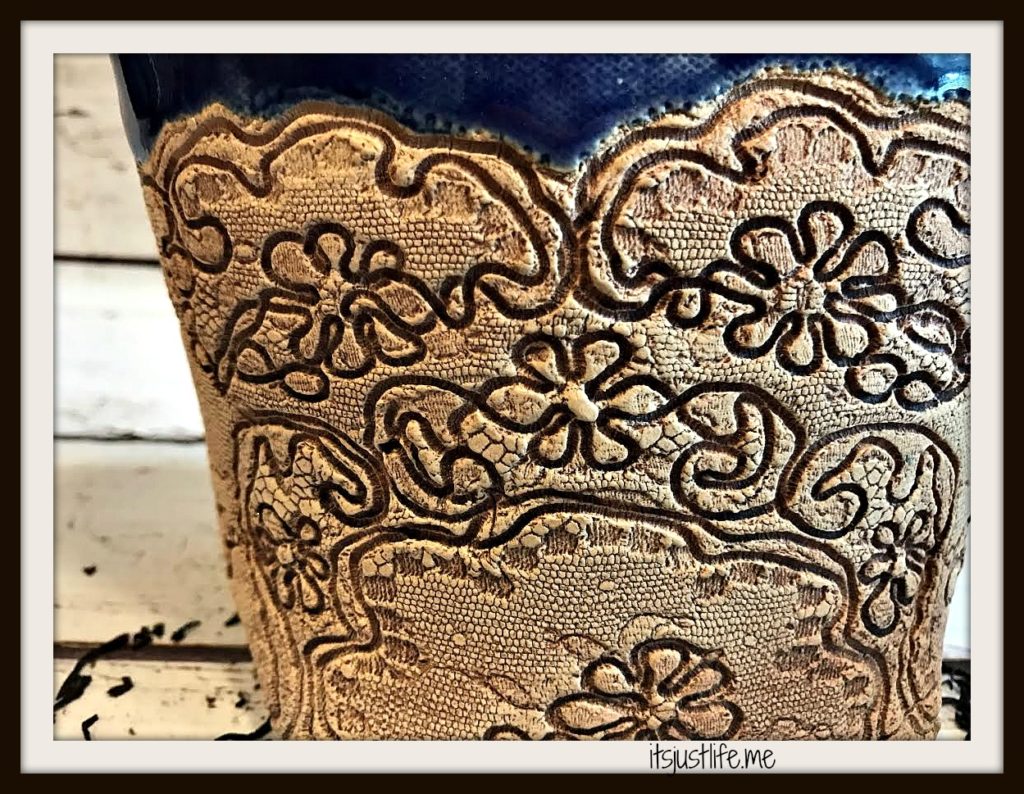 The teapot is work of art.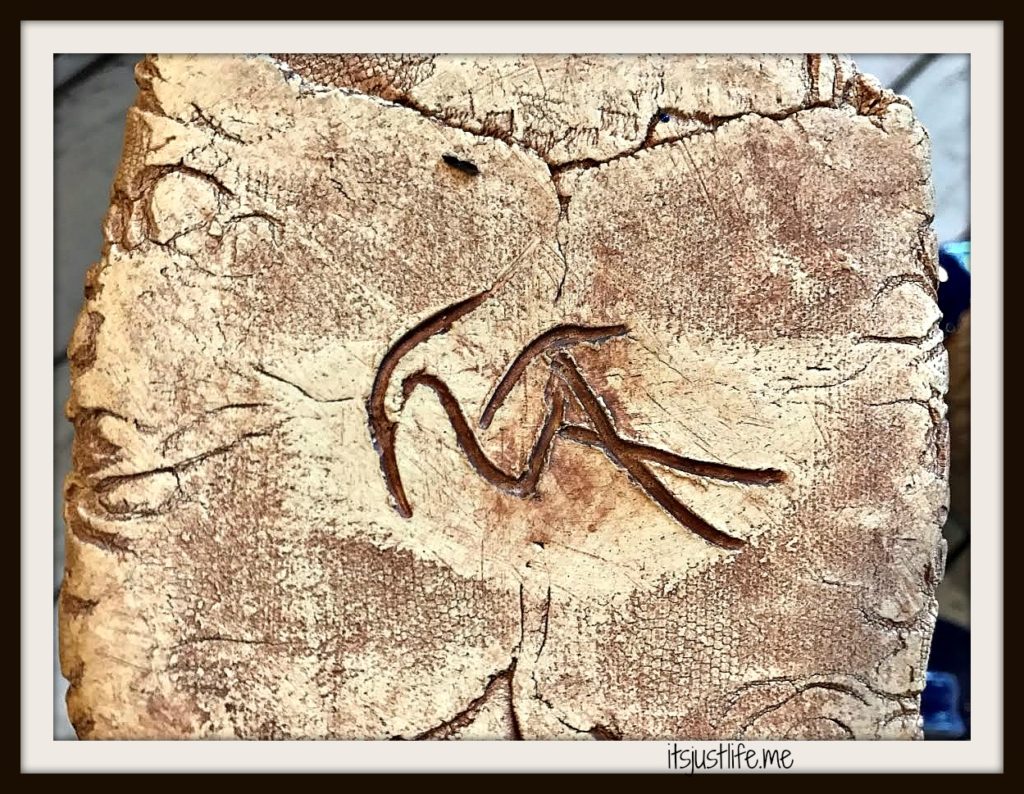 The artist's signature (don't ask me who it is) is on the bottom of each item.  I need to check with "Cotton" to determine who it is.
Just look at that little curly cue on the lid.  Perfection.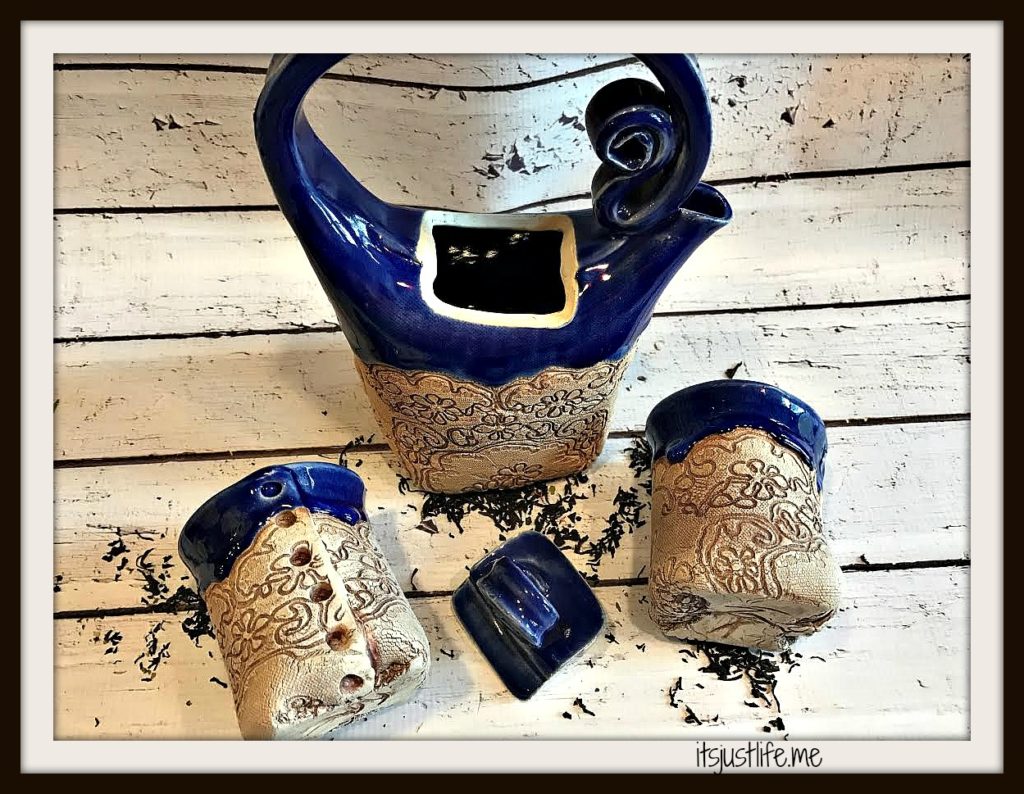 This is definitely among my top 10 teapots now and has a place of honor on our mantel where I can see it every single day.  Thanks to the teamwork I have another perfect tea set.
****************************************************************
Then Mrs. Tiggy-winkle made tea – a cup for herself and a cup for Lucie. They sat before the fire on a bench and looked sideways at one another. Mrs. Tiggy-winkle's hand, holding the tea-cup, was very very brown, and very very wrinkly with the soap-suds; and all through her gown and her cap, there were HAIRPINS sticking wrong end out; so that Lucie didn't like to sit too near her. – Beatrix Potter, English author and illustrator, The Tale of Mrs. Tiggy-Winkle