I have to give credit where credit is due. My brother Mark came up with the name for the place we stayed last week in Lakeside, Ohio. The place has a claim to fame – namely it is owned by the great nephew of the 29th President of the United States – President Warren G. Harding.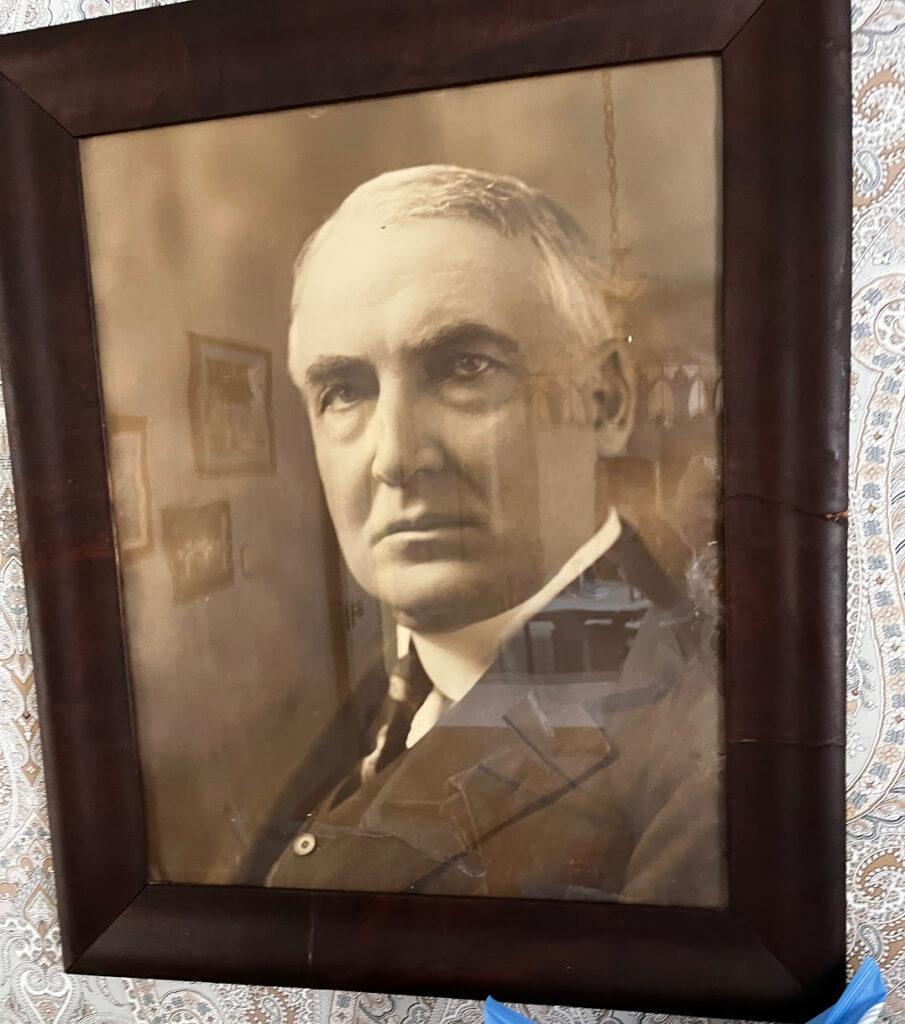 When we look for a place in Lakeside it has to have a few things. Enough space for us to all spread out and a good front porch. Thankfully this one had a great front porch and if we were not at the huge dining room table we were on the porch. Thank goodness for a week of great weather where we could enjoy that.
I didn't take many pics of the rooms inside but the living room was VERY typical of the house furnishings. Lots of antiques and furnishings from years gone by. The furniture was pretty uncomfortable in the living room so another reason to be grateful for the front porch. I neglected to take a decent picture of the porch inside. Oh well.
.
.
.
The dining room table was huge with another smaller one that we used for puzzle building.
.
Each room had different wall paper and you know I had to snap shots of those patterns, right?
.
.
.
.
.
.
.
It was definitely like taking a step back in time but a fun one. One of the neat things we found was this guest book dating back to when they first started keeping it in 1959.
From the first page of entries.
.
To the last page that included our entry.
.Come back tomorrow for a look at a very interesting piece in the kitchen of the "Harding Hotel". You won't want to miss it.
Leave me a comment and tell me if you have ever stayed in place with history like this place. I would love to hear about it . Comment for a Cause for Allied Whale Adopt a Whale.