Last week when we were staying in the cottage in Lakeside we were all enthralled with the original sink that was in the place. From my research it appears that this type of sink was introduced around 1927 and it definitely is the original sink to the house. Which says something about how great of a sink it actually is.
Yes, this sink is a large as it looks. It has 3 huge sections, one with a cover/drainer and one that holds the electric dishwasher portion. Yes! A dishwasher in 1927.
Lift up this lid and discover the wonderful surprise inside.
Now we did not test out the dishwasher side so can not attest to whether it still works but how cool is this?
The section below was an additional sink with a drainer type cover on top which helped double as surface space to hold dishes.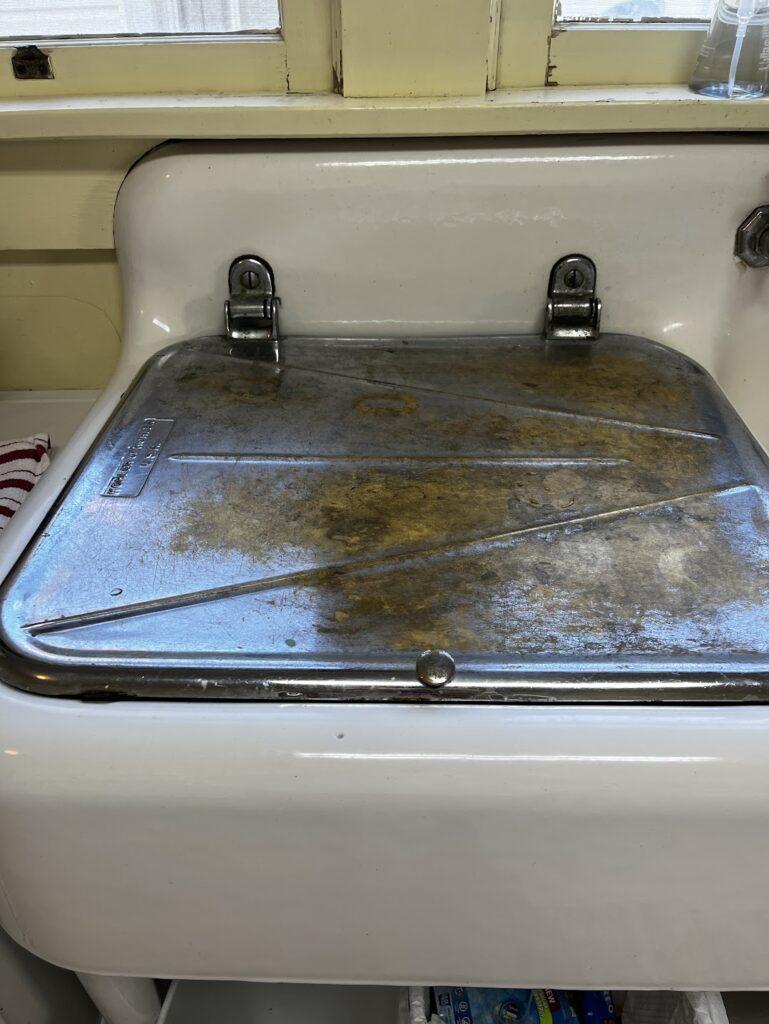 .
Another great feature included two little parts that swung out to the front to hold scrubbers, soaps, etc. and another one that actually had a removable strainer.
The faucets were a tad confusing at first and honestly it took us a few days to figure it out despite the instructions posted in the kitchen. Slow learners, I guess, but there were a lot of levers as you can see.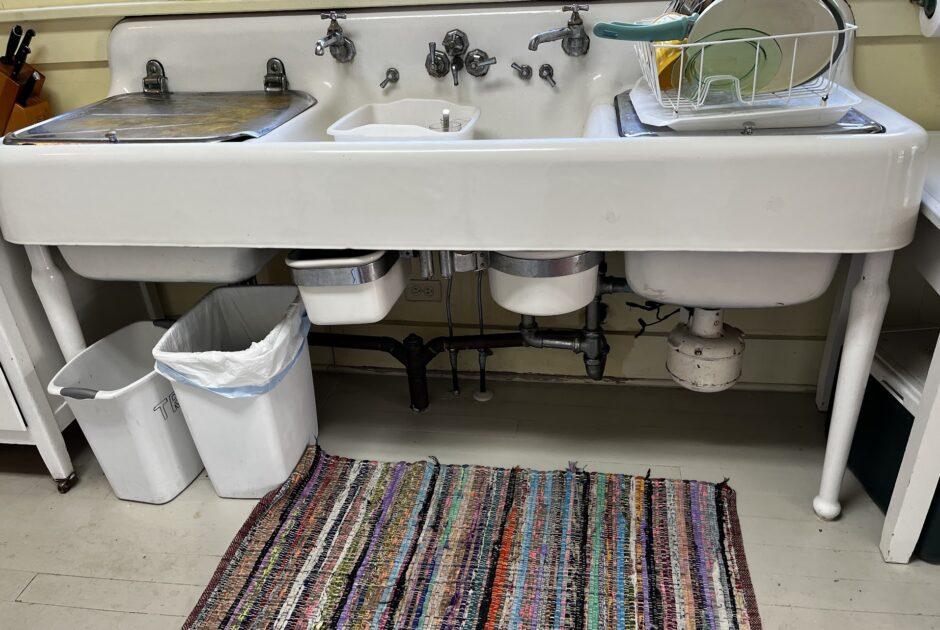 .
Chris found some information on line about this sink and most of the advertising was pretty fun to look at.
This was just such a fun thing to see and I was thrilled that it had been purposefully kept as part of this cottage. The history of this place just oozed everywhere and I imagined all of the meals that were prepared in the kitchen and how many dishes were washed in this electric sink. Have you ever seen anything like this? Let me know in the comments and Comment for a Cause for Allied Whale Adopt a Whale.