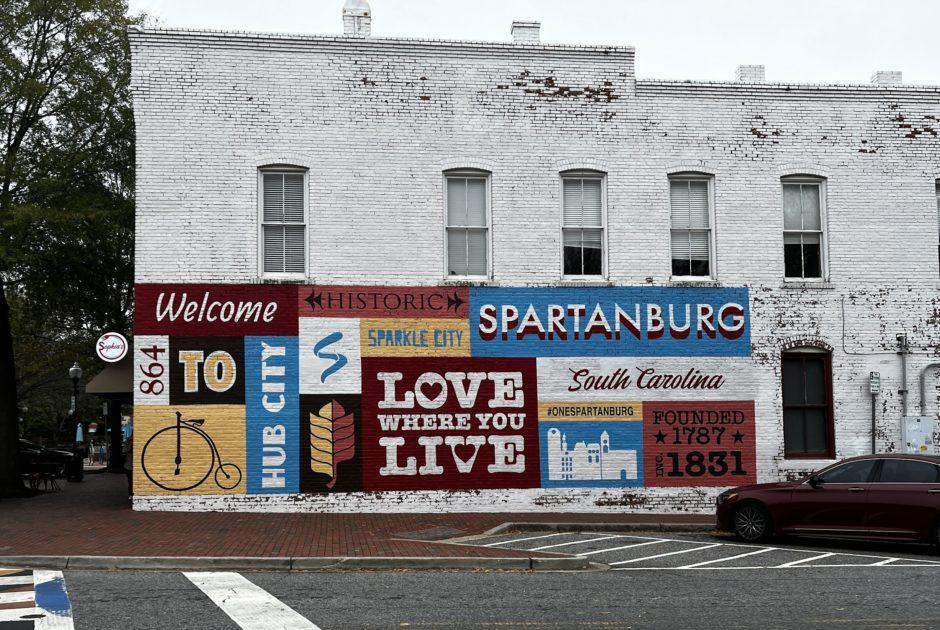 My husband is good at planning outings to get me out of my funk. Last week, when our trip to New Jersey sadly got canceled, he claimed that the day we were to fly out was the day we would go on a little adventure. I am so thankful to him for getting me out of the house on a totally gloomy and dismal weather day. Despite the overcast and eventual rain it was a good little day trip to go to Sparkle City aka Spartanburg, SC.
Sparkle City? I had to look that one up because I had no idea but come to find out there is a musical reason for the nickname. Spartanburg drew its fabulous ickname from a popular late 1950's rockabilly group, "Joe Bennett and the Sparkletones." These four teenagers from nearby Cowpens made appearances on "The Ed Sullivan Show" and "American Bandstand" after their hit single Black Slacks made it to the Billboard charts in 1957. Now you know.
Regardless of the name, it is a really nice town to walk around and we found plenty of things for me to photograph.
There are a lot of statues and sculptures that are fun and once I figured out that Hoondirt was the name of an artist I understood a bit more about the word I saw on many of the pieces.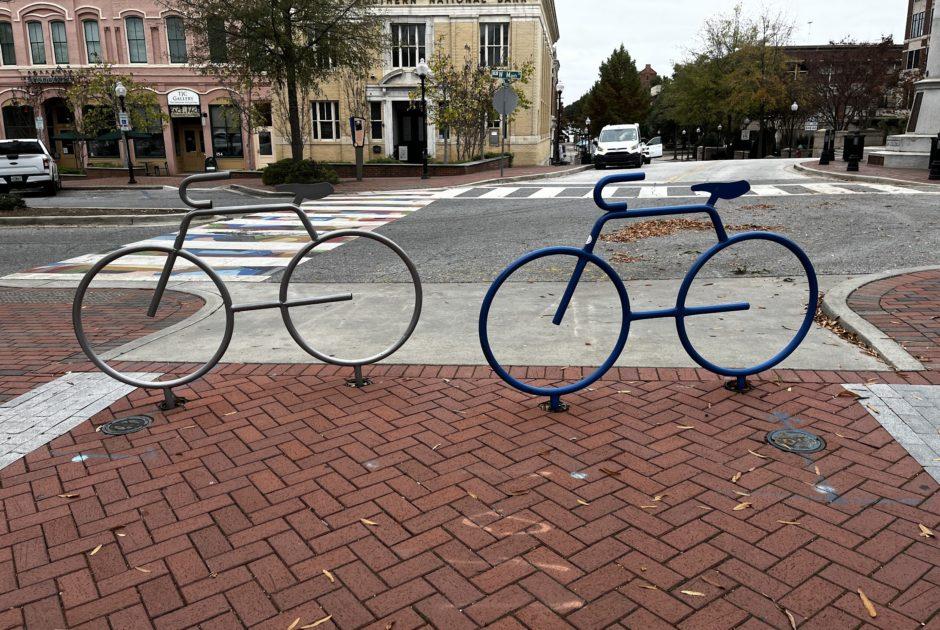 One of the favorite places we found was located in the old Masonic Lodge building — a great bookstore named Hub City where I found a couple Christmas presents and delighted in petting the store cat.
There you go – a quick look at a fun little place to visit even on a gloomy weather day. Hope your day is sunny !