Oh come on. You know you had to click to see what today's offering was with that title, right? I hope I do not disappoint with today's teapot. This one is a new to me one from eBay and I absolutely love it. It has a few flaws (the crown is missing a few points) but then that makes it more lovable to me.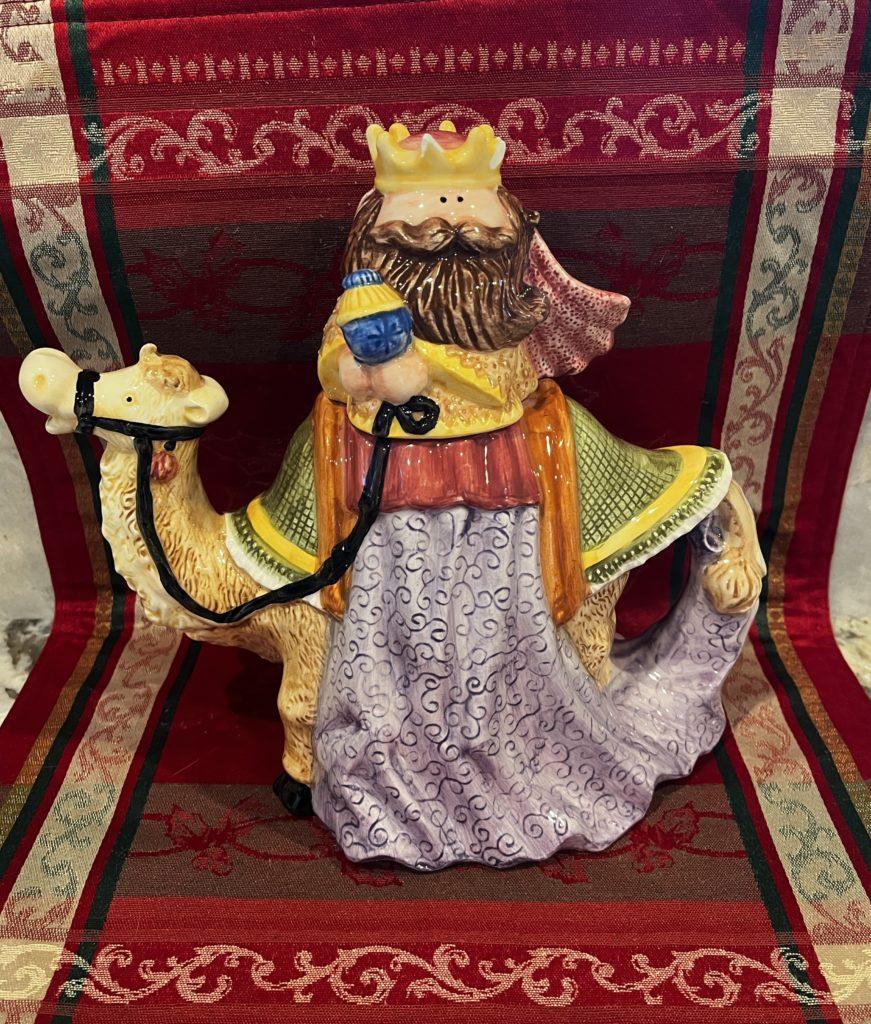 Just look at those adorable faces on the wise man and camel. I absolutely love them.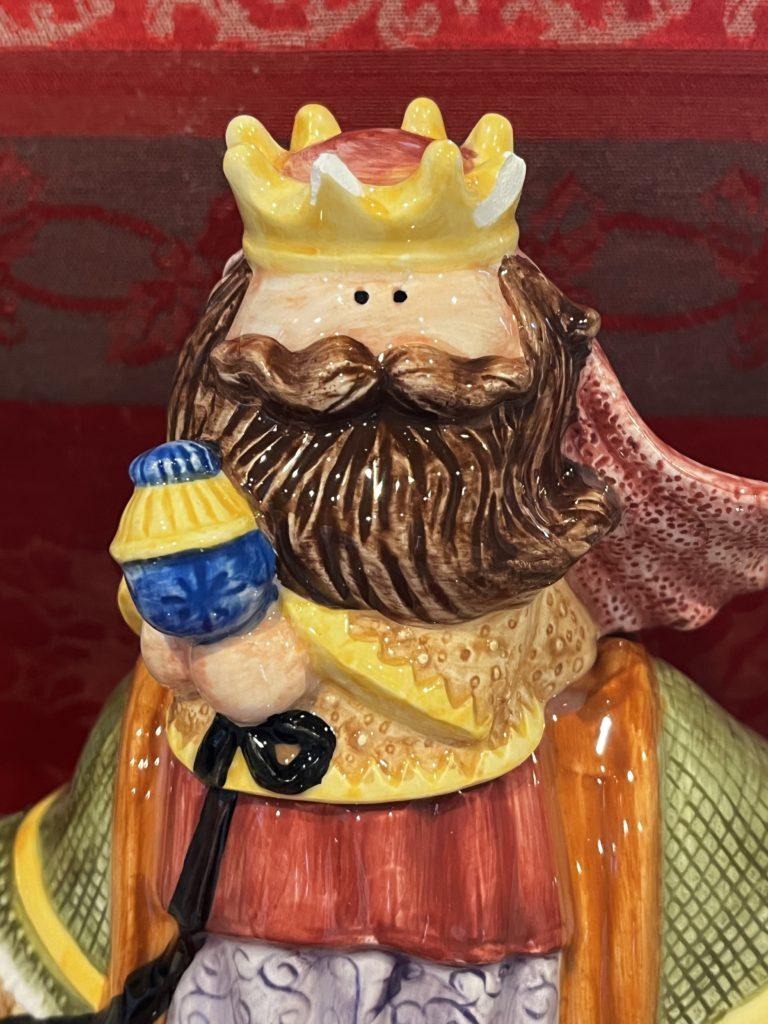 I think you can understand how I love looking at this one on my hutch.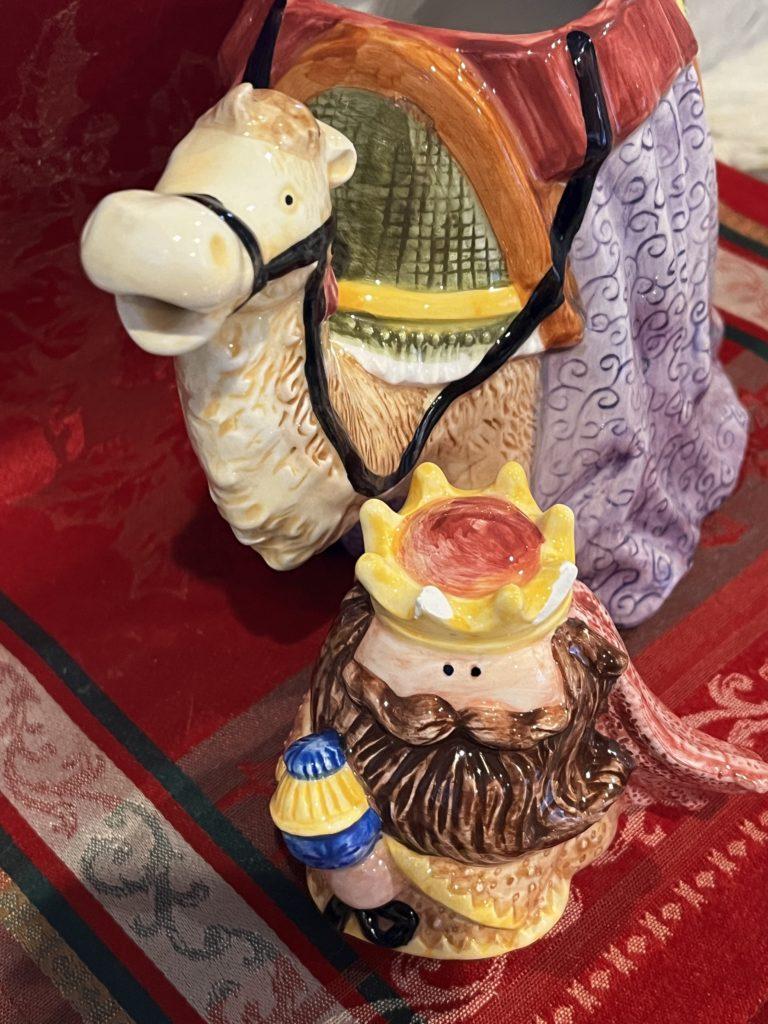 My love of nativity sets grows and this one, even if it is not a full nativity, is pretty indicative of my love of them. I was so happy to find this teapot for an inexpensive amount on eBay this season.
Happy Tuesday, my friends. I hope your day is filled with tea and happiness, joy and the discovery of something extraordinary that brings a smile to your face.