It feels like it has been forever since I have written a Teapot Tuesday post but here it is. My sister gifted me this cute little teapot for Christmas — I think she found it in some type of thrift shop (my favorite place to find teapots) and she thought it was the perfect one for me.
I have to agree.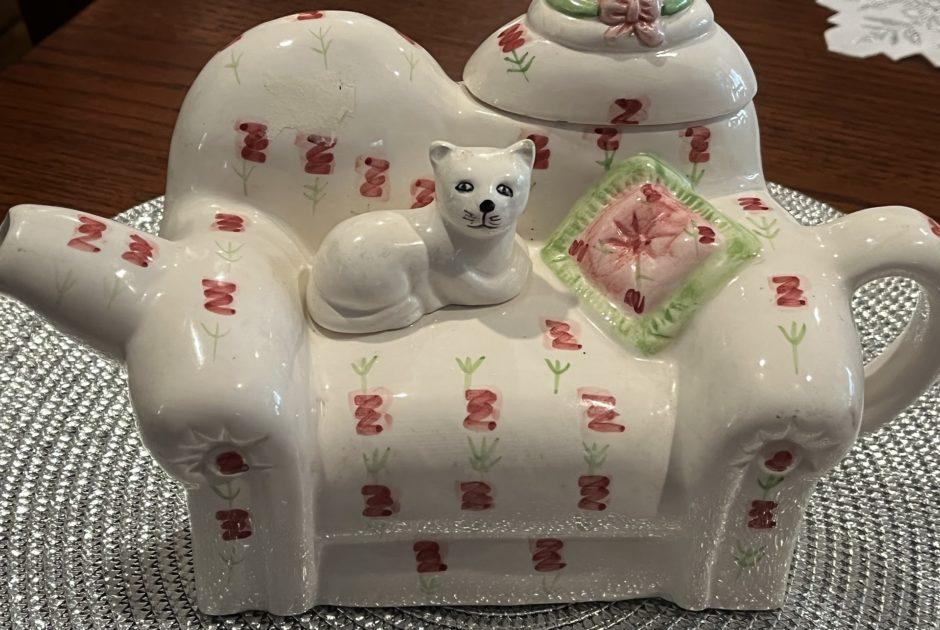 Look at that perfect cat on that perfect little couch.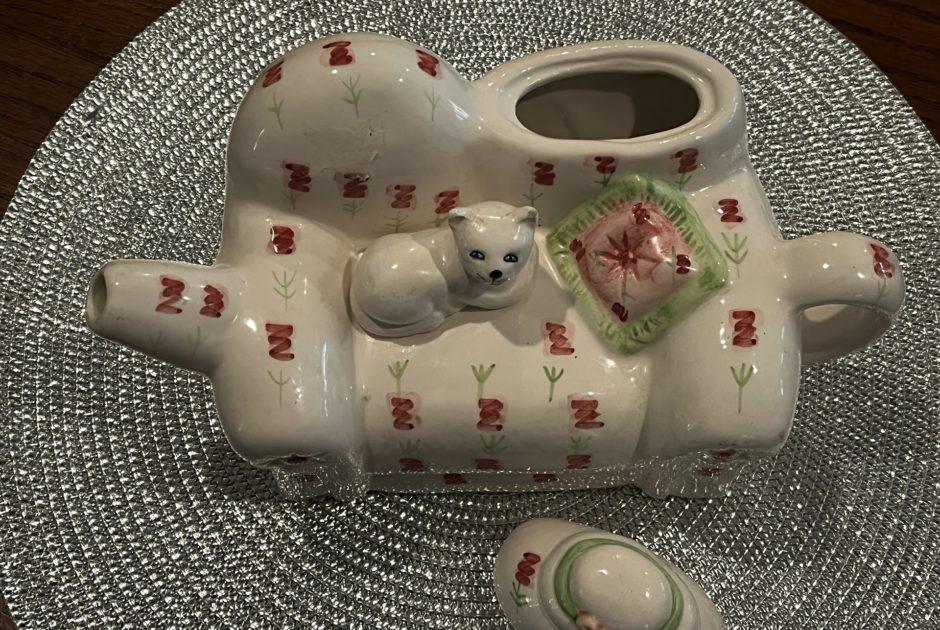 The lid is a cute little hat and although the pot shows a bit of wear and tear I would like to think that it is because it was loved. It doesn't look as if it has actually brewed many pots of tea so I suspect it was more decorative.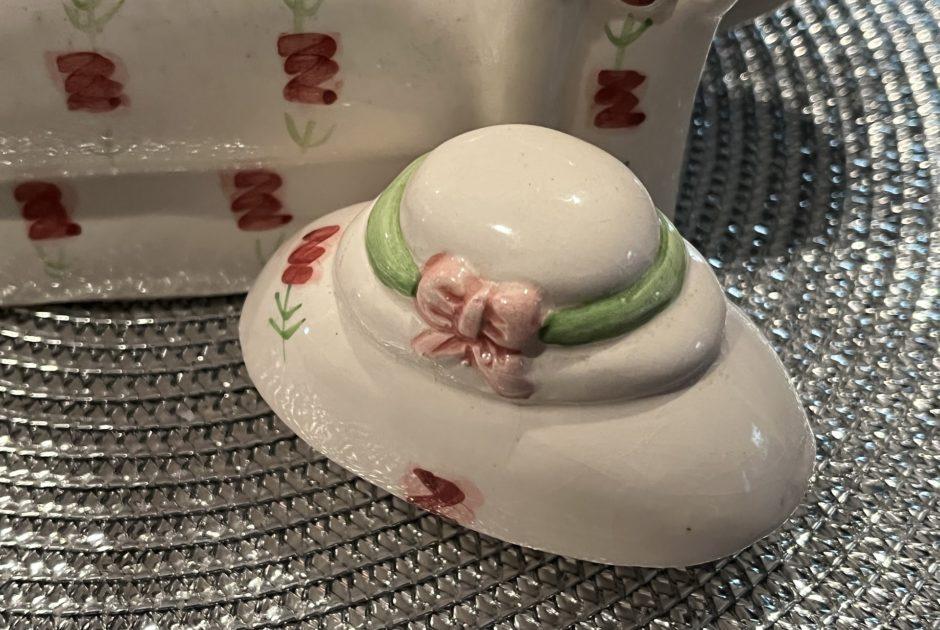 The cat has what appears to be a tipped ear so maybe he was a feral? Whatever the case this is an adorable teapot to add to my collection.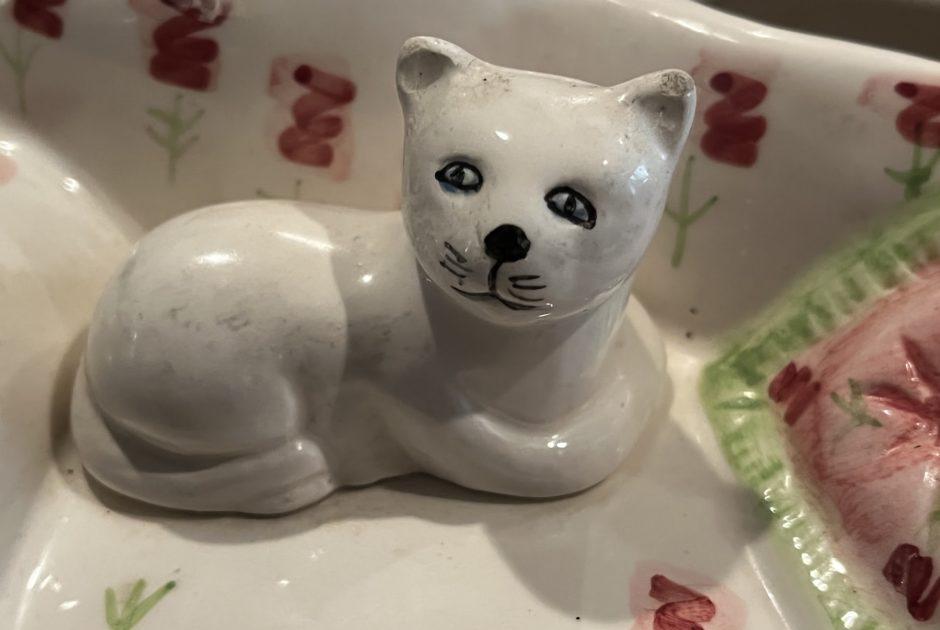 Thanks to each of you for popping by today to see my latest teapot. I am thrilled that so many folks have already engaged over our Comments for a Cause recipient this month – Mountain Laurel Animal Rescue – and am thrilled to meet so many fellow animal lovers. Keep those comments coming and remember to Comment for a Cause.