It's fall teapot time. I am finally embracing fall. I must admit I have been a little bit reluctant to get into the fall spirit but I finally pulled out all of the fall decorations and teapots that I have stored and I am moving on. The trees are certainly showing off here and I will share some pictures of our fall one of these days.
I have shared this teapot with my readers every year since I bought it and I love it. It is a very small one and I use it more for decoration than brewing but it is one of my favorites.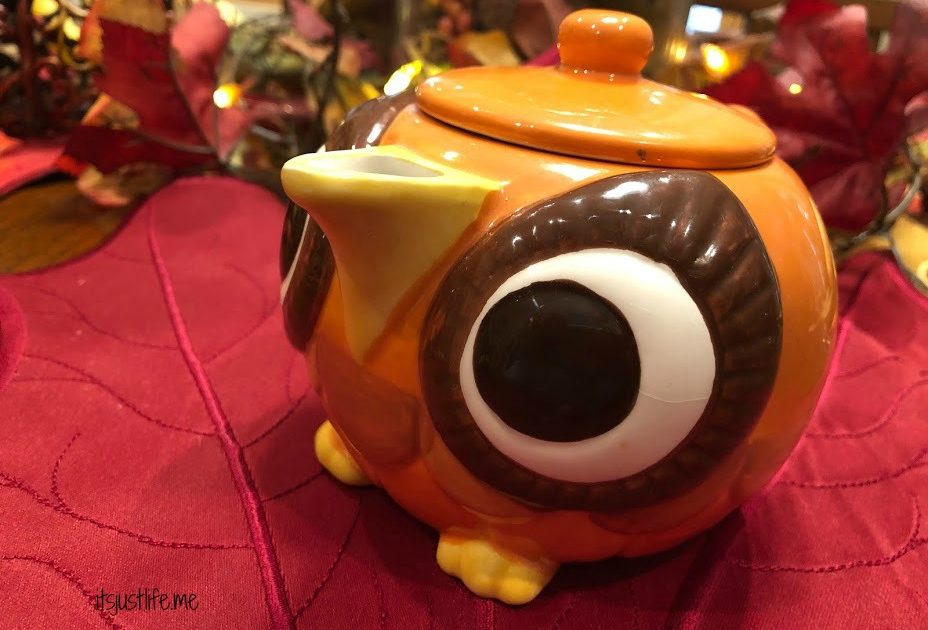 .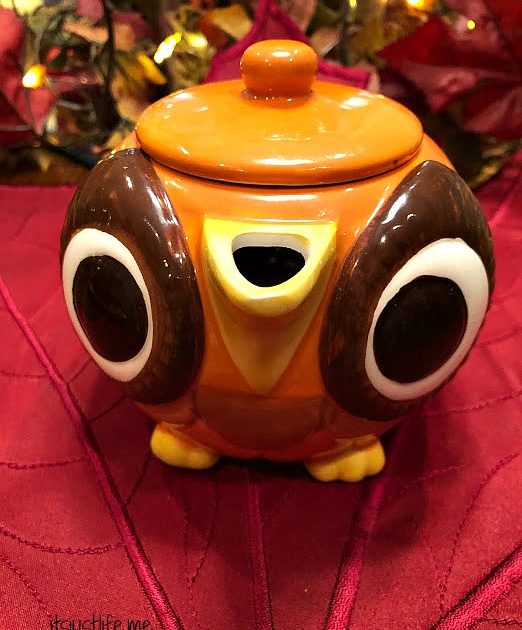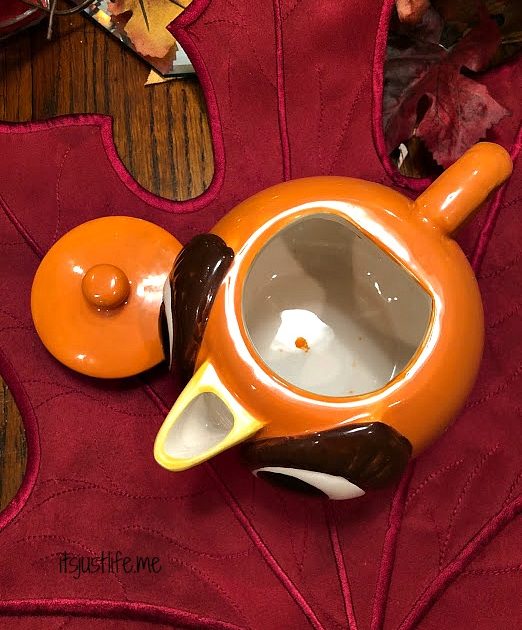 There is a tiny piece of candy corn stuck in the bottom. I used this little teapot to hide candy in when we lived with Carlton. He kept eating all of my M & M's and I resorted to hiding things in teapots and other places. I just can't wash it out because every fall when I pull it out I think of him with a smile.
One of the things that I love is that I found some other pieces to go with this little guy. T J Maxx was my friend that year and they had a lot of fun fall decor items including this little owl set of dishes. They always make me smile when I see them. Always.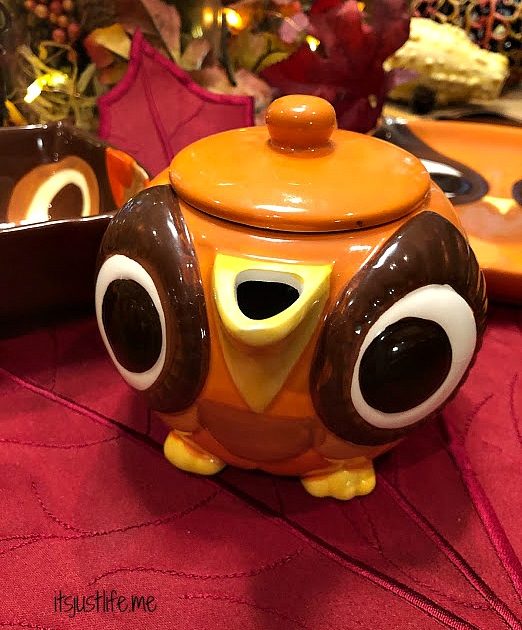 How can you look at this one and not grin? So embrace fall and love the colors as they pop out. I am going to follow my own advice. Don't forget to leave me a comment for our Comments for a Cause – Black Mountain Home for Children, Youth and Adults.