I shared that last week I was going to spend the week in my beloved Lakeside with my siblings and their spouses. We had a fabulous week in all respects. The weather was perfect, the food was yummy, the conversations were great and the whole week was one for the books. I am so happy that my siblings (and spouses) want to keep continuing to do this year after year.
So what was the week like? Follow along and I will share some pictures from the week.
Lakeside is famous for a lot of things but one thing is the mayflies. They usually appear in June and are legendary. It is a sign that that lake is healthy. This year was Lakeside's 150th anniversary and the place was spiffed up nicely and some new artwork graces a downtown building.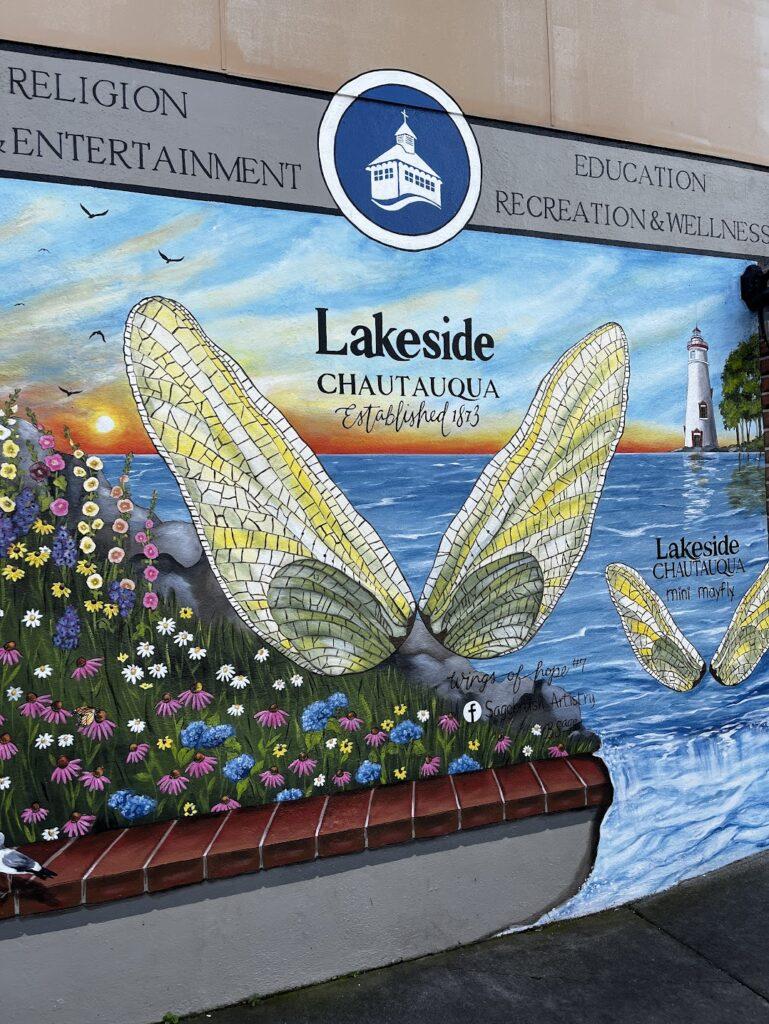 Of course I had to pose.
Fishing off the pier is something that always has to be a part of the week for several of our family.
The excitement of the week was my brother in law Carl hooking a muskie. According to brother Mark, wildlife biologist, this is one of those fishes that you just do not expect to catch, let alone catch off a pier on Lake Erie. It was a joint effort and sadly, once they got it landed on the dock, it cut the line and promptly flipped off but you can tell that it was HUGE! Quite a catch for Carl.
.
We also took golf clubs and balls since the miniature golf course is closed during the week now that it is offseason and some games were played. My brother Chris had his broom ready so it almost looked like we were doing curling at times.
.
There was an attempt to put chess pieces in the proper place. I am clueless so I let the experts do that.
We had a couple cat visitors during the week. Of course they were aloof and not fond of being petted but they made us smile.
.
Chris's sister and husband even came up for an afternoon to join in the family fun.
All in all, a wonderful week. Family is important and I am blessed with mine. Our happy place sharing memories and making many more.