It was a dark and stormy day. Chris and Beth Ann set out for an adventure. Destination: McBryde Garden located in Koloa, Hawaii. Do you think you know how the rest of the story goes? Suffice it to say we had an adventure and one that made our trip to Kauai even more memorable.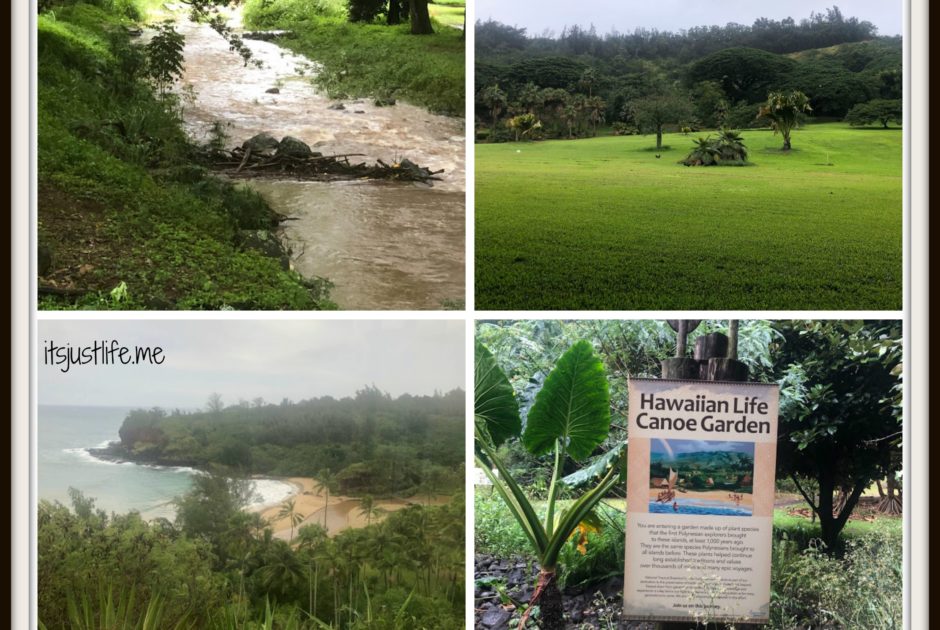 This post will be short on text and long on pictures and I think you will understand why. This garden is an amazing gem on the island of Kauai and one that we loved being able to see even in the rain. The rain was really pretty intense at times and at one point one of the employees drove in to find us to let us know that a footbridge had washed out and we needed to go a different direction. We were glad for those instructions.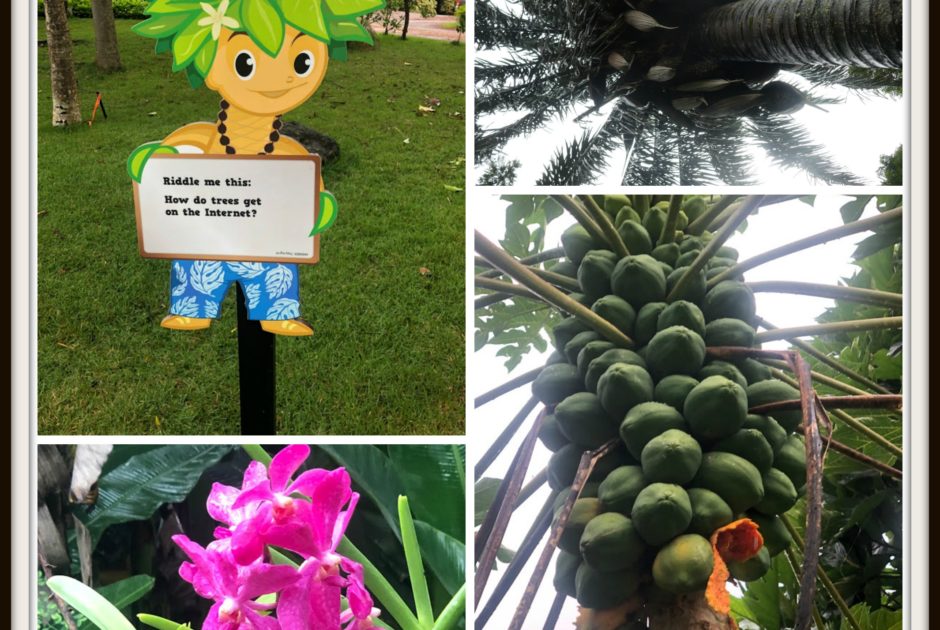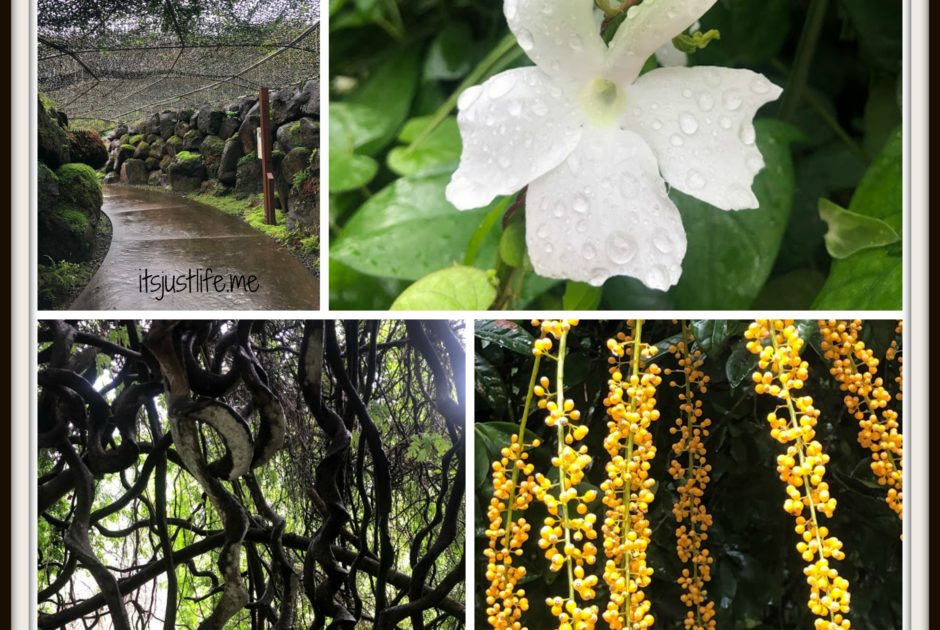 We boarded a shuttle bus at the South Shore Visitor's Center and enjoyed the lively narrated tour up to the actual McBryde Garden site. While there we hiked a bit, hung out under trees a lot and got very muddy. But when have we ever not had an adventure? We most likely would have taken a later shuttle back to the visitor's center if the weather had been nicer but next time, right?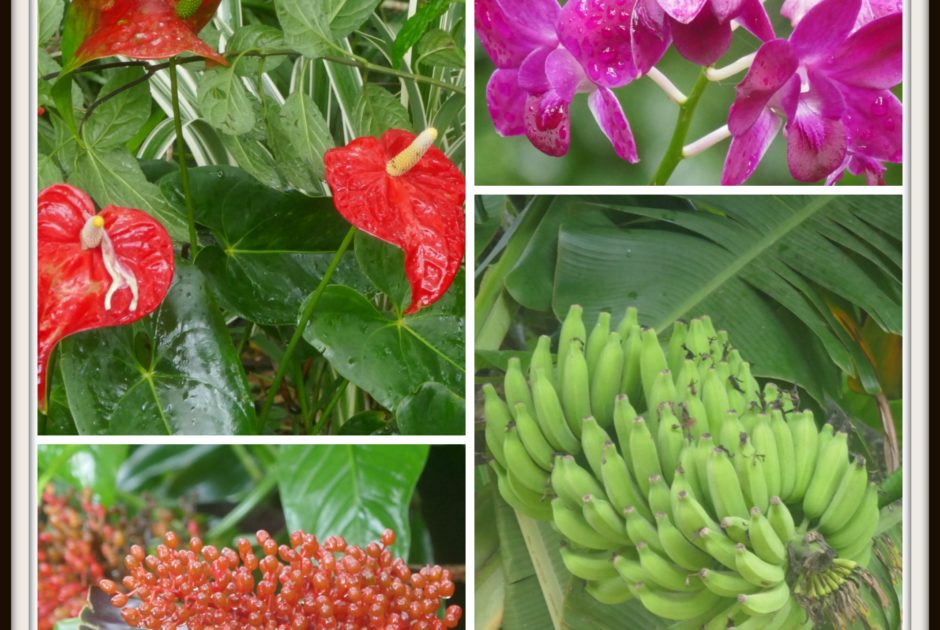 Chris totally missed this little find that I discovered when reading a little sign to check out a particular milkweed plant.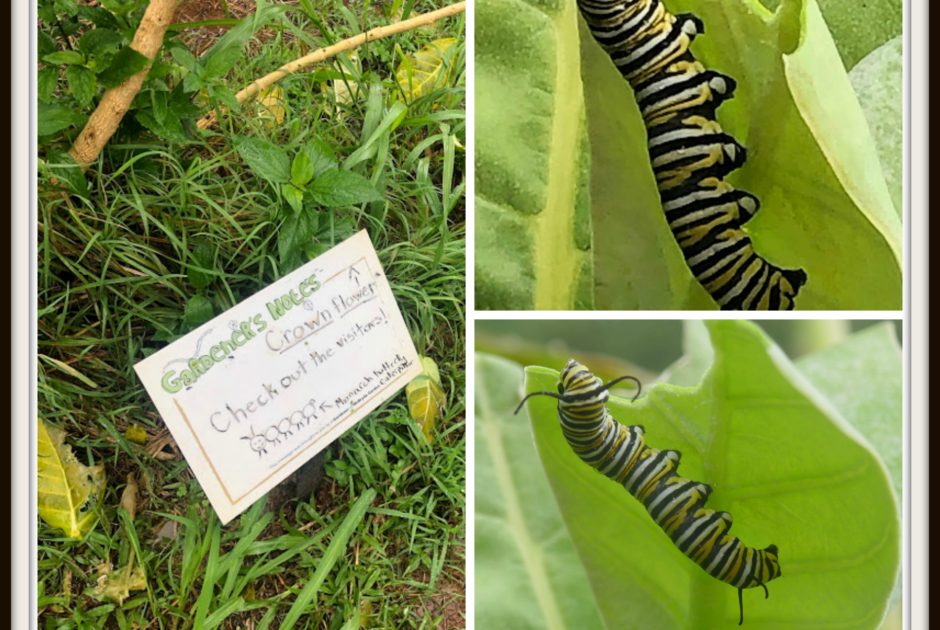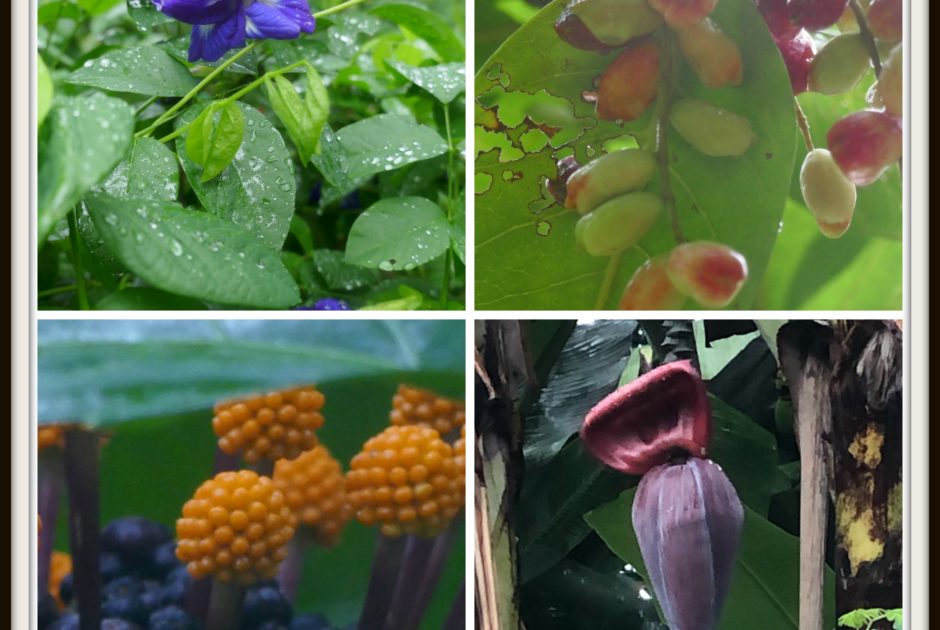 As you can see there was a lot to see in this spectacular garden. We enjoyed our wet time here, avoided some falling branches and raging water, and had another memorable adventure. If you are ever on Kauai I would definitely encourage you to check out one of the lush botanical gardens. McBryde Garden was a really wonderful place to explore – even in the rain.