On our recent day trip to see all of the beauty of fall in western North Carolina and beyond, Chris and I stopped at Judaculla Rock again. I blogged about our visit there years ago but of course for some reason I can not find that post anymore to link to it. That's okay. I took a few more pictures on this visit and it really is a wonderful spot to stop if you are in the area.
One thing that we noticed is that it had some new signage and had some other added things to the area that were really nice. The rock itself remains the main attraction.
This sign helps the visitor identify different markings on the rock and what they mean.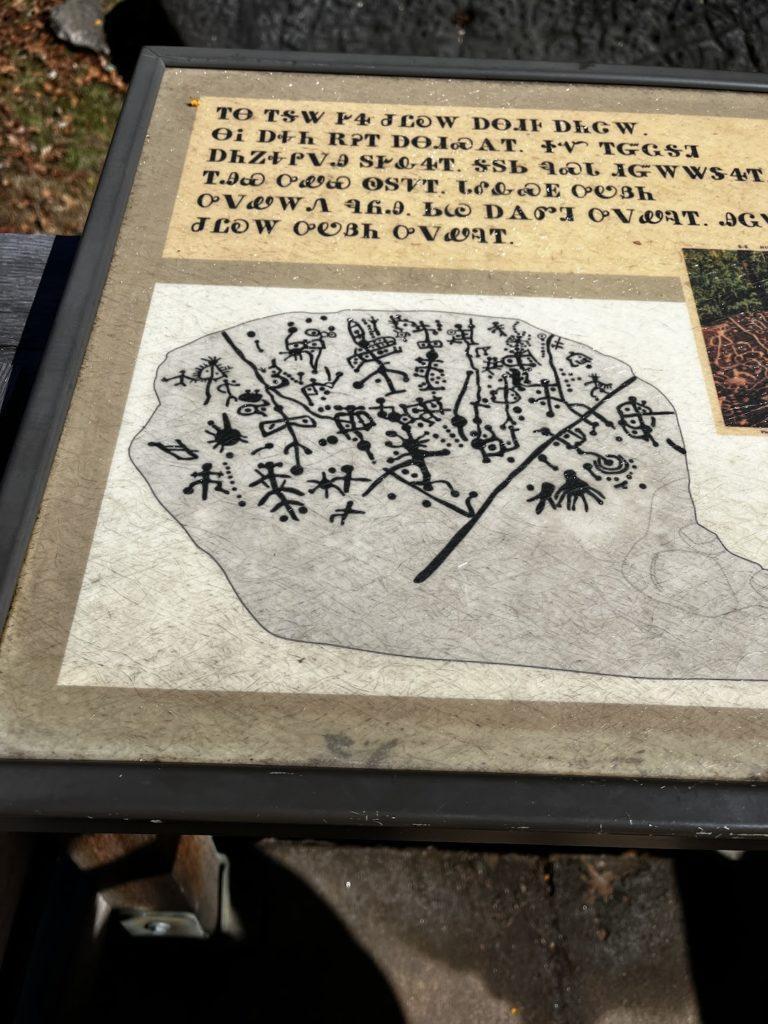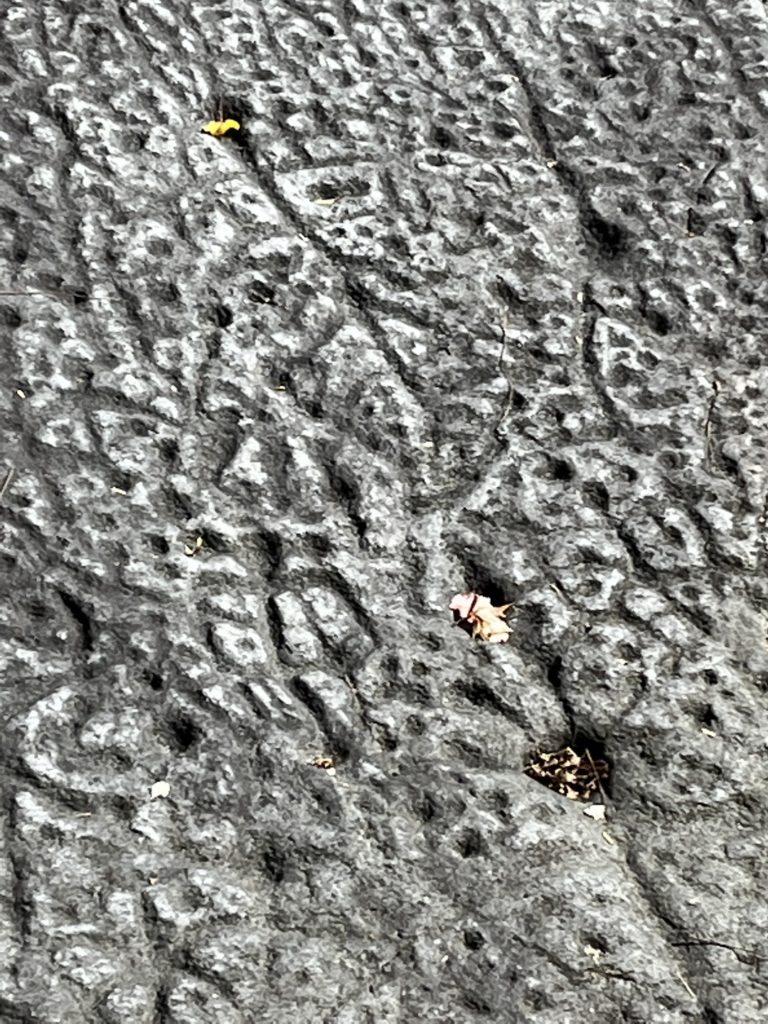 It amazes me that this rock has stood through the years and. remains protected by the entities that are involved in the conservation of this area as well as the Parker family on whose land it rests. What a gift they have given to us to allow us to visit it and be a part of history.
Another spot up on the road above the rock was a neat area that honors the Cherokee heritage.
Complete with "produce" to take when in season.
The other find– a Little Free Library. It was filled with a variety of books and even though it was a bit weathered it was dry inside and offered a lot of great reading options for those who stop by.
If you find yourself in Jackson County, North Carolina this is a must see. For more information on Judaculla Rock please click here to go to a Wikipedia article that will give you all the information about this fabulous spot.
Don't forget to leave me a comment and Comment for a Cause for Native American Heritage Association.