Last week I shared that my friend Elaine brought me back a lovely little tea tray after she visited her daughter in the UK. I fully planned to share pictures and details from our tea party that was held on Monday afternoon but I just am not getting around to it . What I will share is one of the teapots that we used to celebrate our tea time.
This beauty was an eBay find from years ago and one that has served me well. Even though the queen has now celebrated her Platinum Jubilee this teapot was one that was for her Silver Jubilee. I guess it is time to start looking for that Platinum Jubilee teapot, right?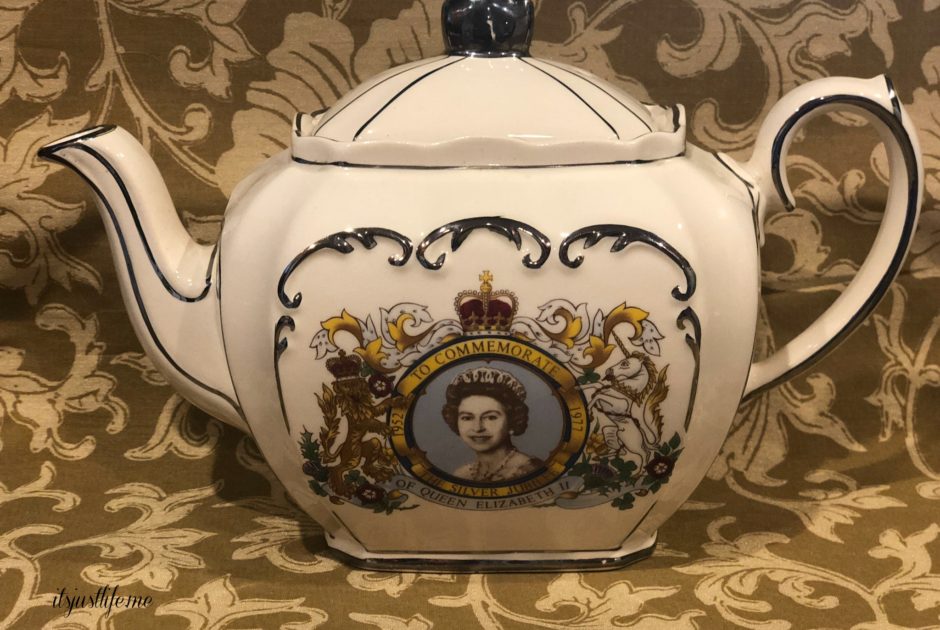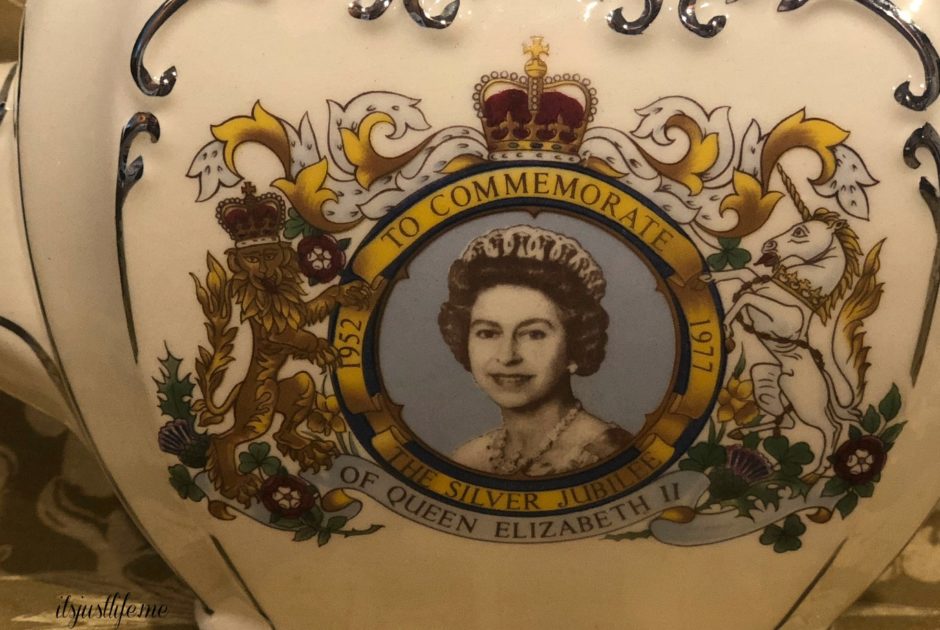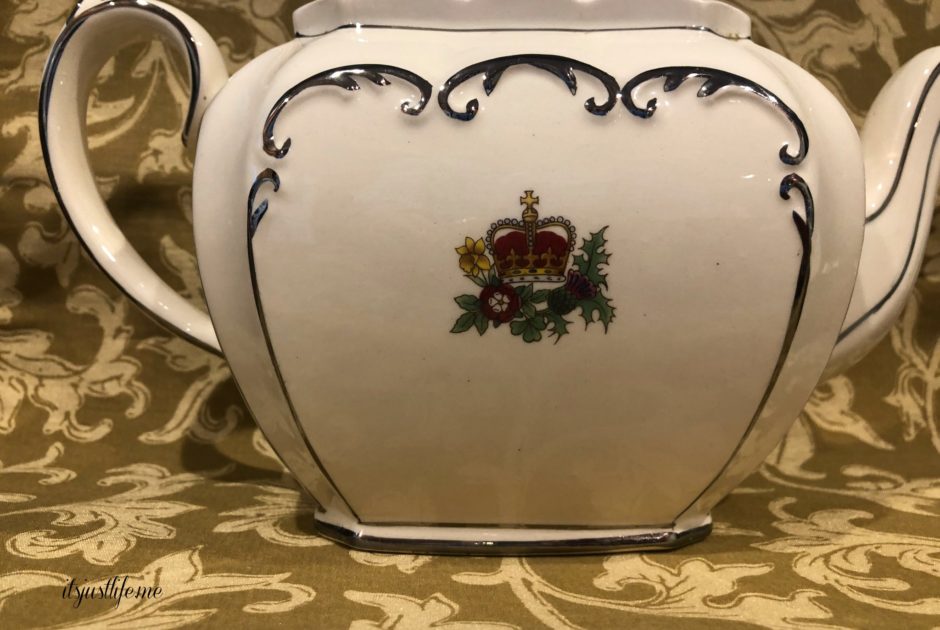 This is a Sadler teapot and is numbered as you can see. I have quite a few Sadlers in my collection but I am especially fond of this one. I think anything with the Queen on it is a winner and this one is just so beautiful in so many ways.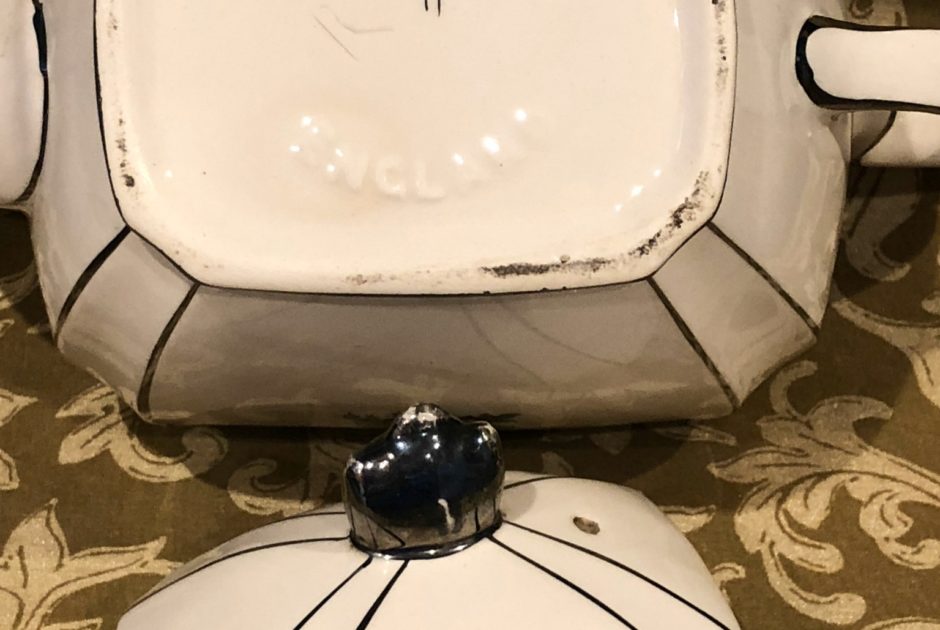 Hope you all have a fabulous Tuesday and enjoy a cup of tea for me, will you?
---
---
Lyrics from Cravin' Melon (Red Clay Harvest) "Sweet Tea"
"Don't try to offer me anything
What it comes right down to baby
Don't tempt me; I'm where I wanna be
Cause on the eighth day, God made sweet tea
Certain things in life I like to savor
Watchin' clouds and waitin' on the rain
If you ever question my behavior
Just a taste will make you feel the same now."