Today's offering on Teapot Tuesday features a cute little teapot that holds just a couple of cups of tea. It is a beautiful little Royal Oak porcelain teapot.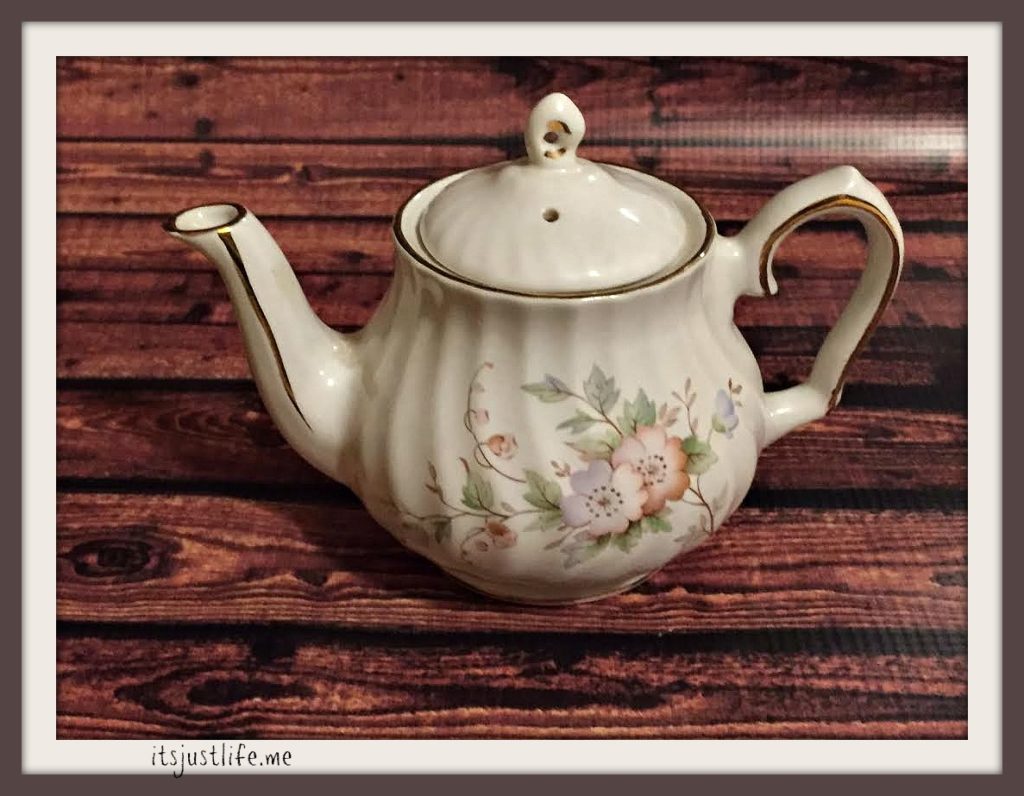 The floral design that delicately graces the front of the teapot makes me smile.  Those flowers with the gold details on the spout, lid and handle make this pot completely elegant but in a simple way.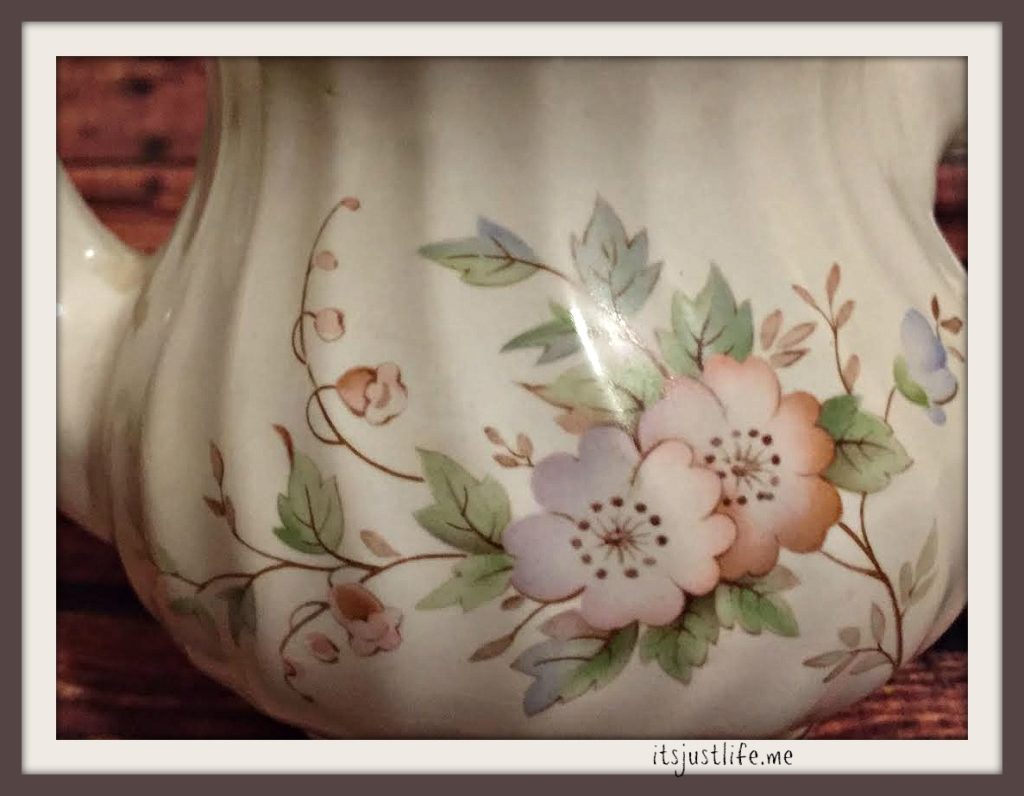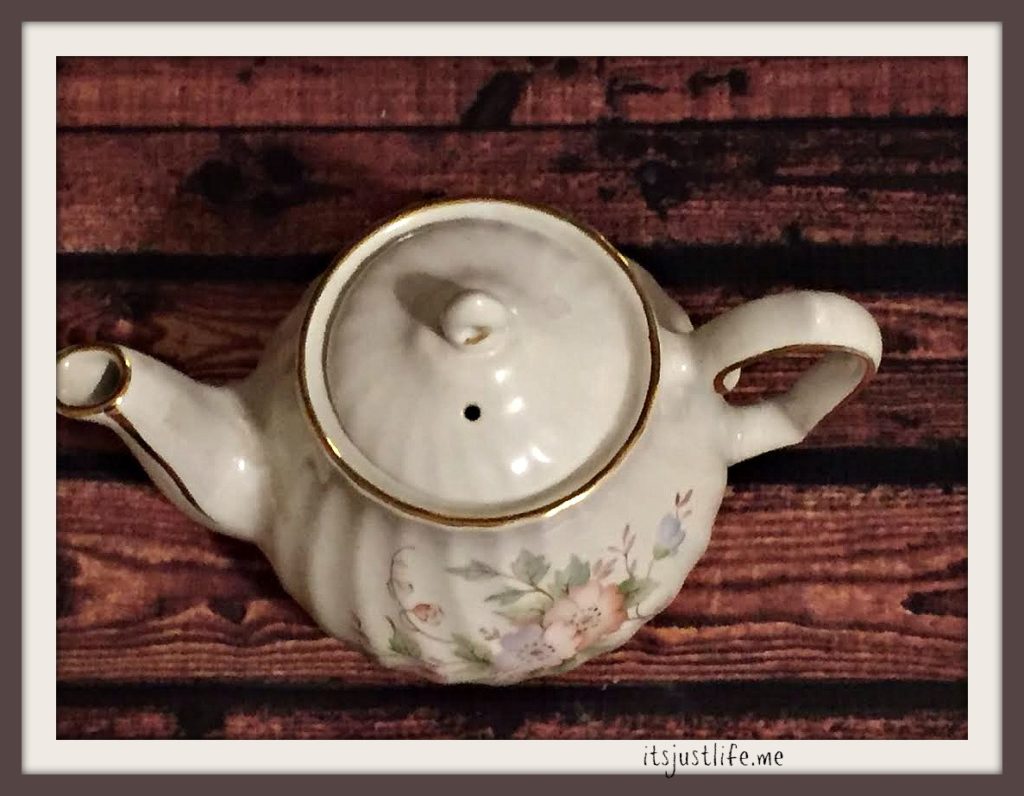 Do you have any Royal Oak dishes in your china collections?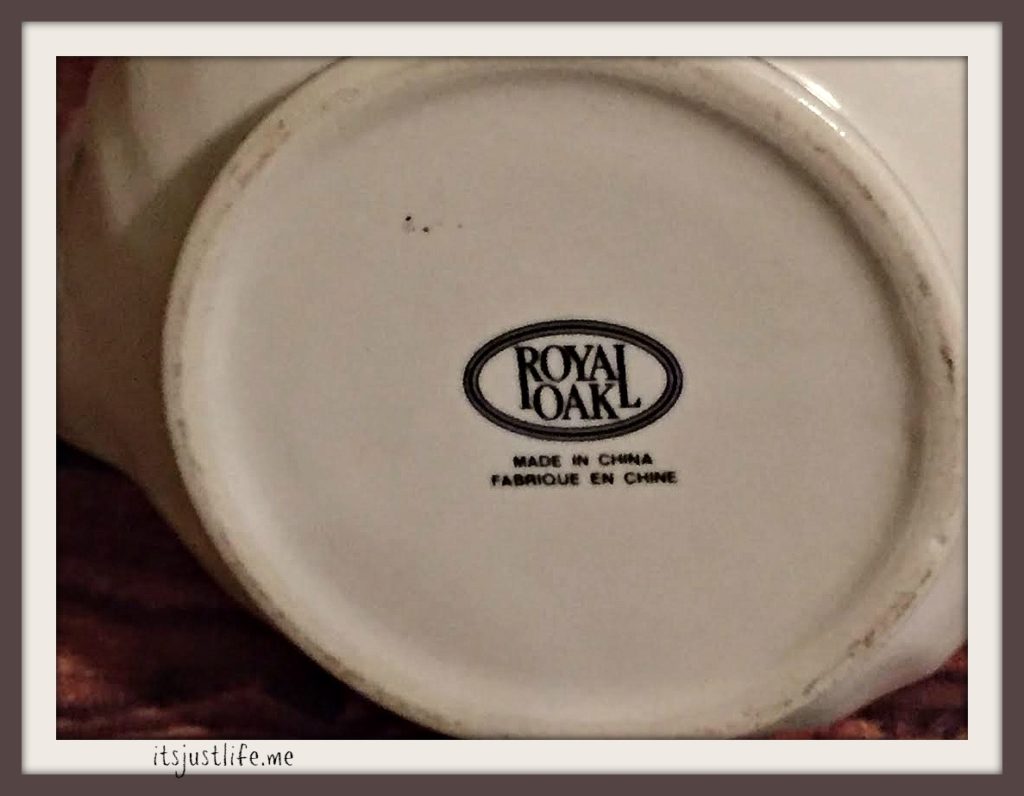 [L]et me beseech you to resolve to free yourselves from the slavery of the tea and coffee and other slop-kettle, if, unhappily, you have been bred up in such slavery…. I pretend not to be a "doctor"; but, I assert, that to pour regularly, every day, a pint or two of warm liquid matter down the throat, whether under the name of tea, coffee, soup, grog, or whatever else, is greatly injurious to health. ~William Cobbett (1762–1835), Advice to Young Men, and (Incidentally) to Young Women, in the Middle and Higher Ranks of Life. In a Series of Letters, Addressed to a Youth, a Bachelor, a Lover, a Husband, a Citizen or a Subject, 1829