There are so many books about tea out there and some are really good. I love seeing what is available and have a shelf on one of my bookcases devoted to tea related books. Imagine that.
One of my Brevard friends reached out to me and told me she was cleaning out her stash and had some books she wanted to share with me. I was excited because…tea. You get it.
Pat and I met at the local Food Matters store where we shared a cup of tea together in the cozy area upstairs. I had no idea that it was even there so now I know another place to get together with local friends that is nice and cozy. I have shared Pat before with my readers as she and her husband built a Little Free Library patterned after mine. You can read that post here and see what her library looks like. I love it.
Pat brought me four wonderful books that I am so excited about.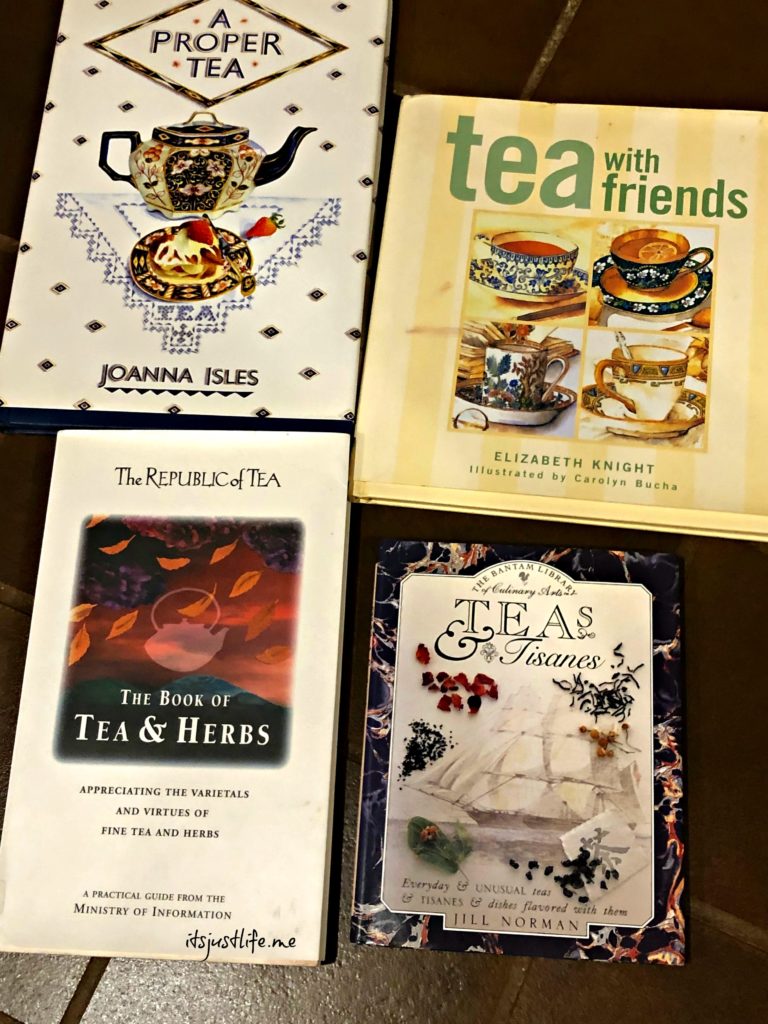 All of the books are different and really wonderful and I love adding them to my collection.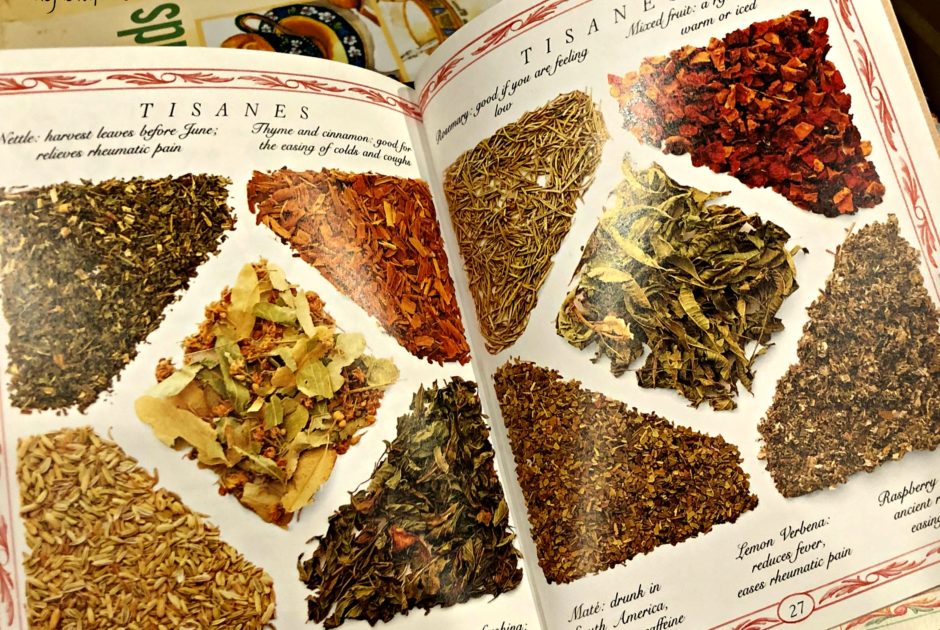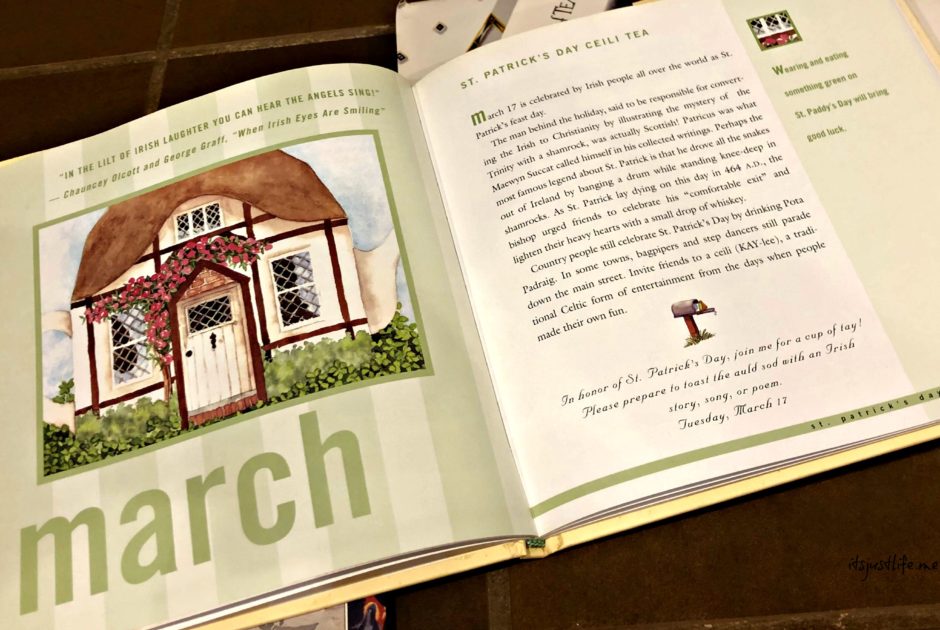 I especially love the illustrations in this one. This one is perfect for me, don't you think? Right down to the cat curled up in the bottom of the picture.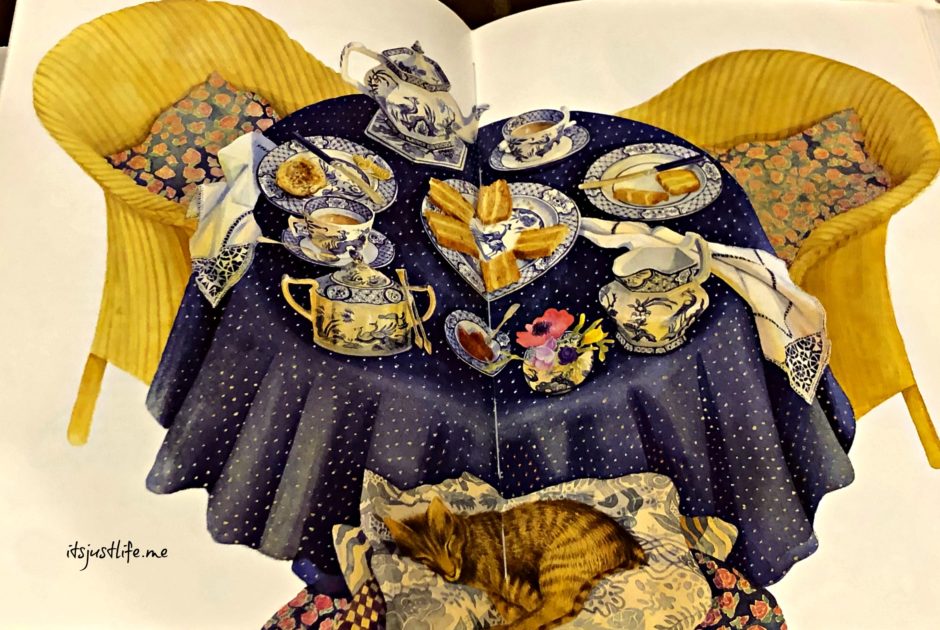 The books are filled with recipes, facts, brewing tips and various tea party themes. What a great gift, don't you think? Time to start planning a tea party. Thanks again to Pat for the wonderful books.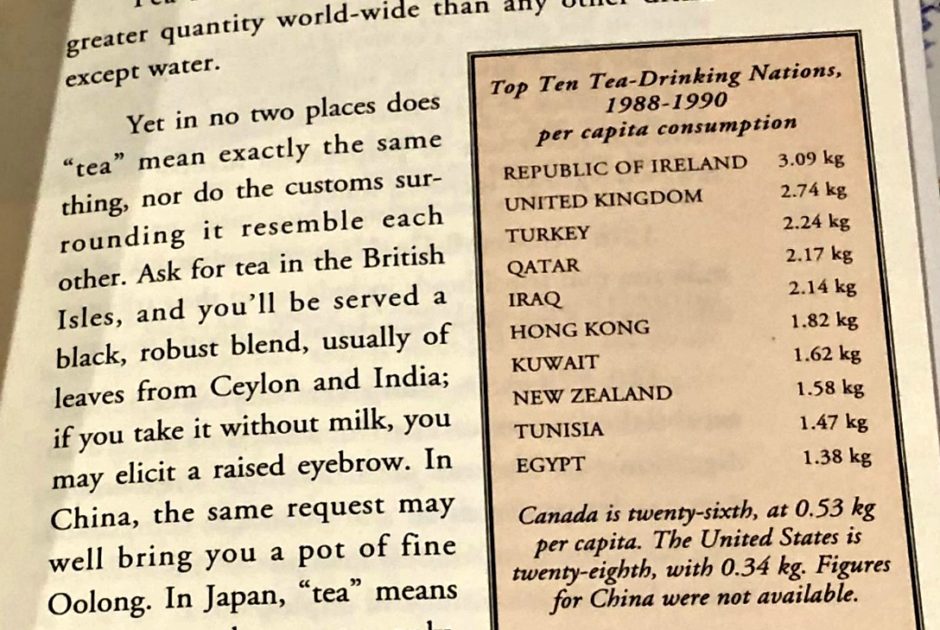 How about joining me today by celebrating Teapot Tuesday with a cup of your favorite tea. Enjoy your Tuesday and think of me while you sip. Don't forget to leave me a comment for Comments for a Cause – WWF Relief for Australian Animals due to the Wildfires.