I love teapots.
I love the beach.
I love teapots that feature beach themes.
I love teapots that feature anything water related so today's offering is perfect.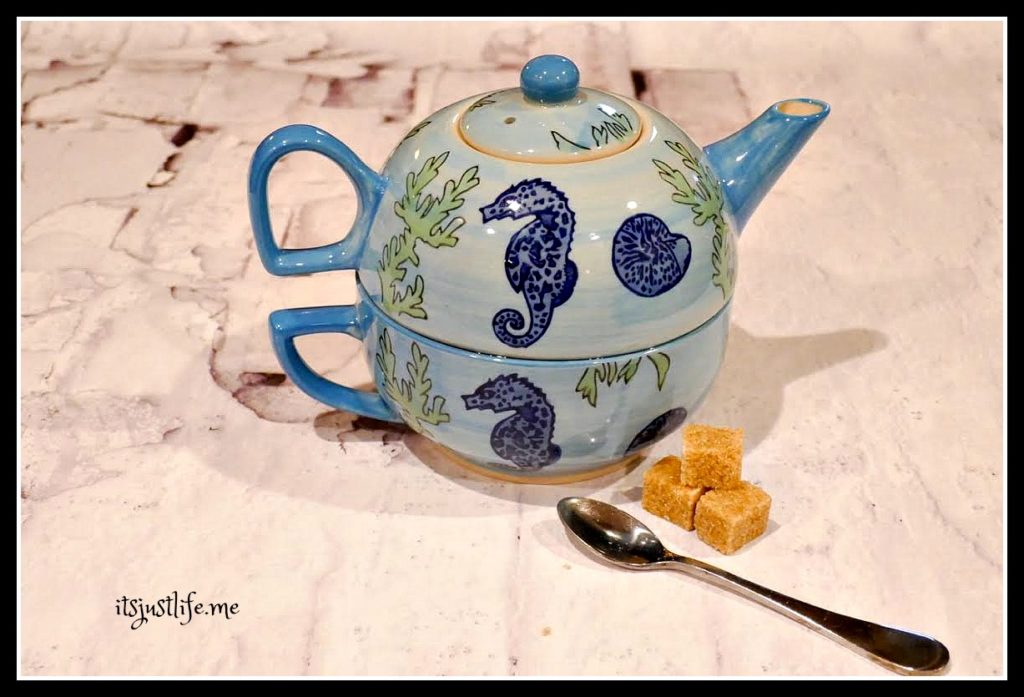 How cute is this one?  The seahorses are so sweet, don't you think?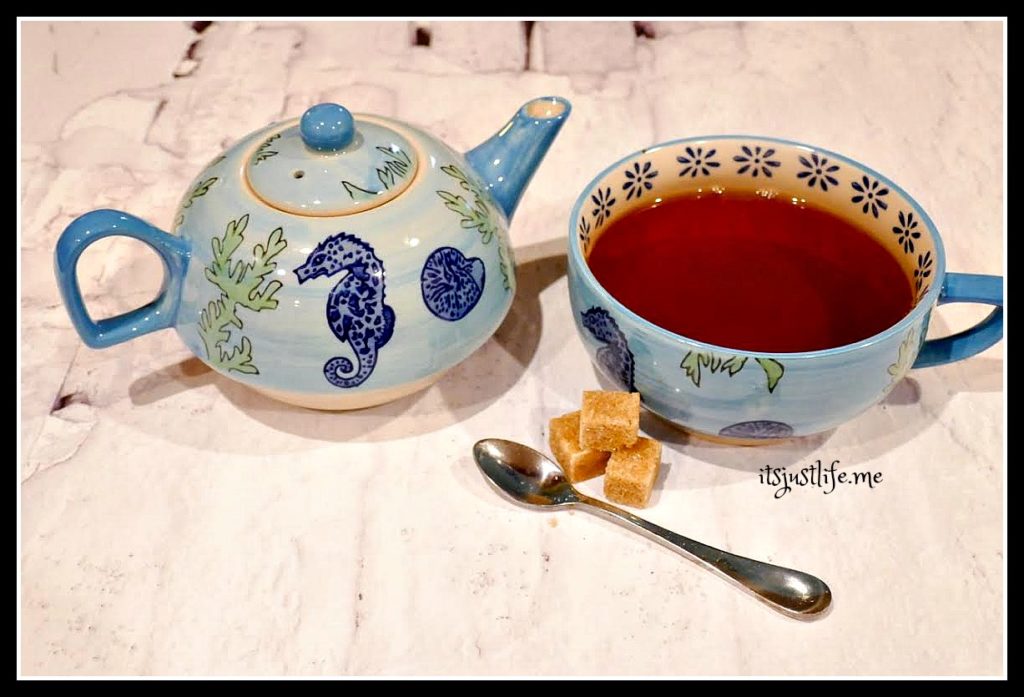 The cup is painted with some pretty little flowers and makes drinking the little pot of tea perfect.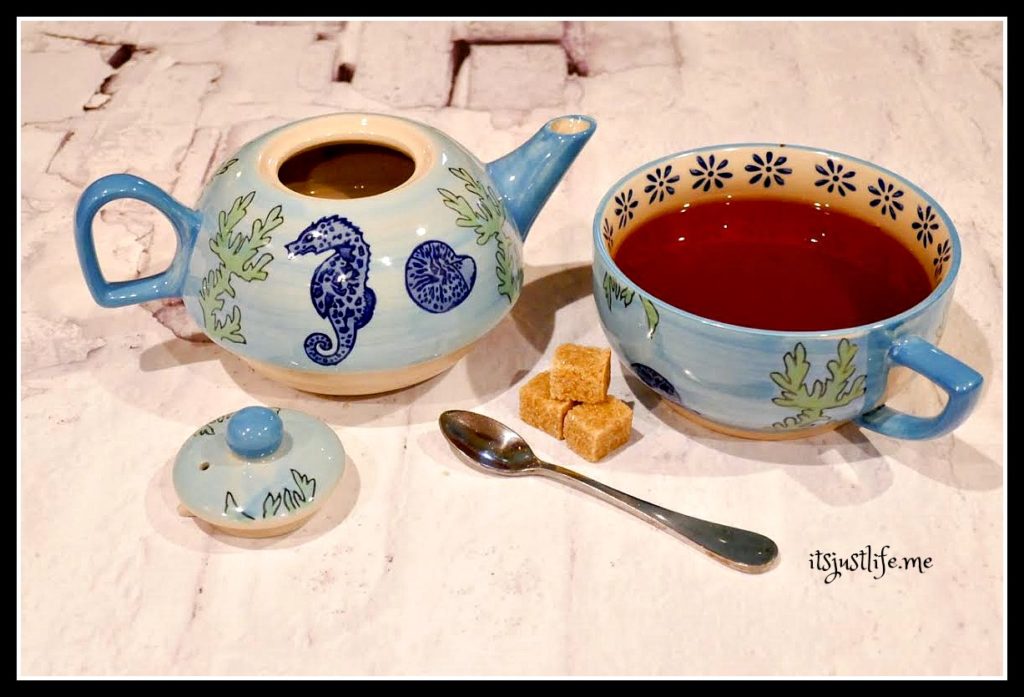 Even though my picture does not show it it is my favorite kind of teapot with a strainer at the base of the spout so loose tea leaves don't slip through to the cup when it is poured.
I found this one at Marshall's and you know how much I love that store.  I probably have 100 teapots from Marshall's, TJMaxx or Homegoods so I am one of their favorite customers I am sure.
Enjoy your day, enjoy a cup of tea and let me know what kind you are drinking today.  All comments go to our Comments for a Cause — ASPCA.
**********************************************************************************
One of the shining moments of my day is that when, having returned a little weary from an afternoon walk, I exchange boots for slippers, out-of-doors coat for easy, familiar, shabby jacket, and, in my deep, soft-elbowed chair, await the tea-tray…. [H]ow delicious is the soft yet penetrating odour which floats into my study, with the appearance of the teapot!… What a glow does it bring after a walk in chilly rain! George Gissing