I often sing the praises of our now hometown, Brevard, North Carolina, on It's Just Life and in real life. Even though we live about 8 miles outside of the actual town we consider it our home and are always trying to explore new to us areas. There are many of those and during Covid – 19 pandemic we have been able to safely explore some new areas.
Quite awhile ago I had read in the local paper, The Transylvania Times, that the mayor was trying to get a train depot rebuilt. Apparently the original one was torn down in 1981 and while it was dismantled and saved there were no current plans to do anything with it. Mayor Jimmy Harris thought it would be a great thing to rebuild and offer a smaller version for locals to enjoy in a variety of ways. He envisioned it being a part of our massive bike and hiking path network that Brevardians and tourists enjoy. He proposed a Buy A Brick campaign and the rest, as they say, is history. You can read one of the articles about the proposed depot by clicking here.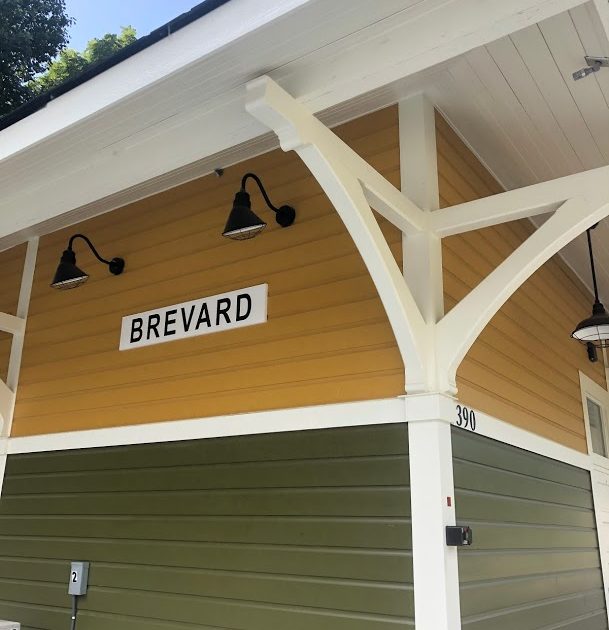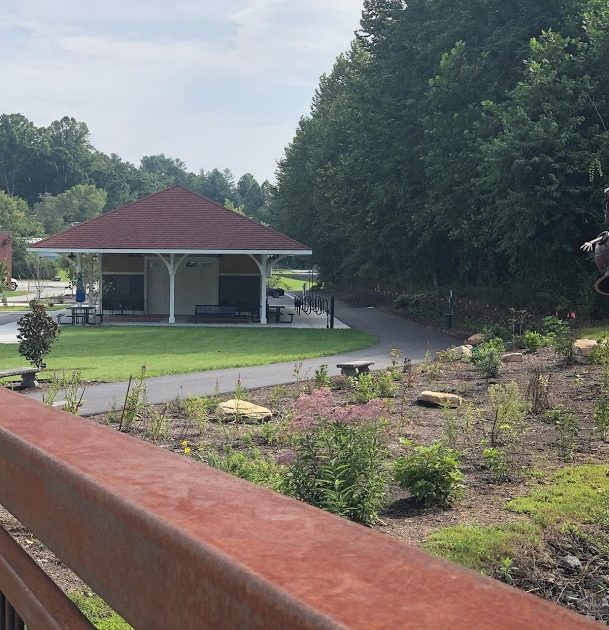 The grand opening was supposed to occur during the White Squirrel Festival which did not happen this year so Chris and I finally ventured down Railway Avenue to see the depot and find our brick. The depot is a nice place to stop and visit with plenty of room to social distance even though there was not a soul there when we stopped. We found our brick and some others with familiar names on them which was kind of fun. There were simple ones with names and others with fun phrases. When we donated our $100 I remember trying to come up with a catch phrase but wasn't sure how many letters you could fit on a brick. So ours was not witty or wise but heartfelt nonetheless.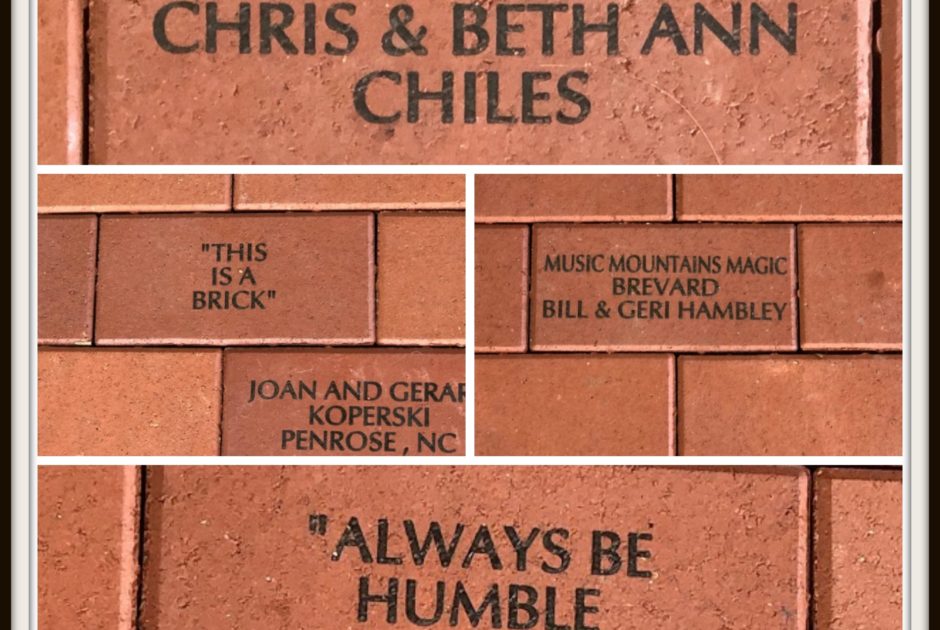 The other great thing that has been added to the Depot, along with wonderful gardens being developed and cared for by the Transylvania Garden Club, is a really adorable modern sculpture. As many of you know I always seek out outdoor art and sculpture walks in places we visit so this addition to the other sculptures in the Brevard area is a welcome addition.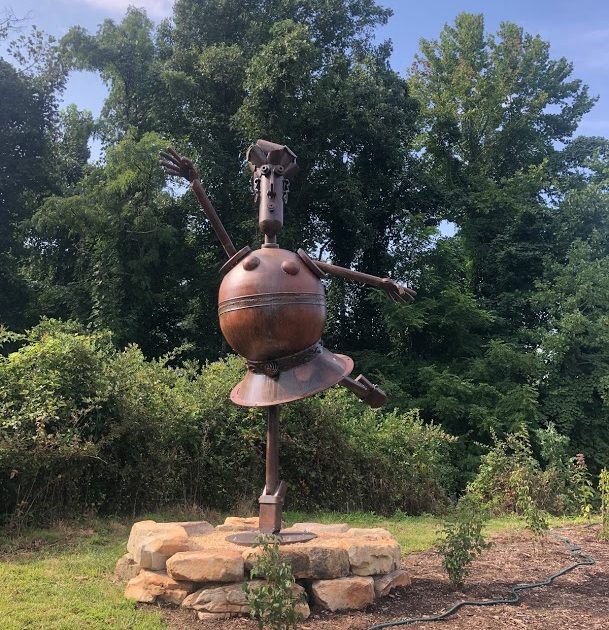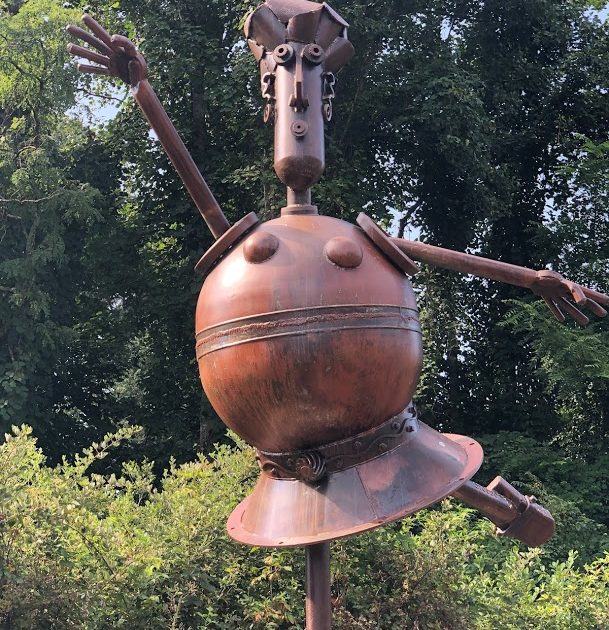 The Ballerina was created and installed by Asheville-based artist Stefan Bonitz and is a great example of a modern piece of sculpture. Bonitz has sculpted metal since 1995. His business, Steebo Sculptures, uses found or recycled objects. I love this sculpture and will love to take my great niece who is a budding ballerina to see it when she comes to visit someday.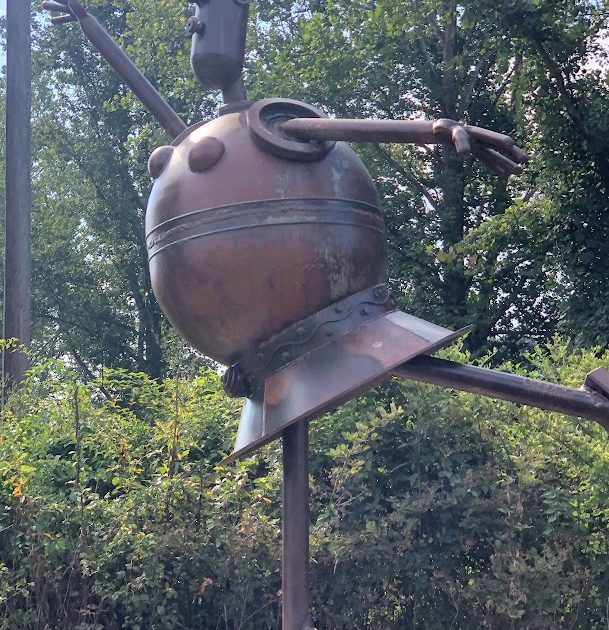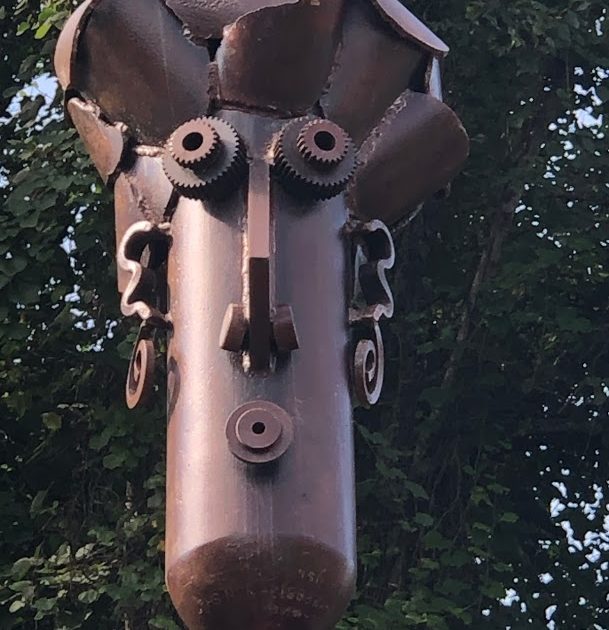 If you are ever in Brevard this is a quick stop with lots of convenient parking for bikers, hikers and others to utilize. The Depot will certainly be a great way station over the years and I look forward to seeing what all will be held here. I am grateful for city planners who see the value in creating safe and nice places to gather and explore. What do you think? Let me know in the comments and remember that each comment this month means a 50 cent donation to our Comments for a Cause – United Way for Iowa Derecho Storm Recovery.