Last month my friend Elaine and I hosted a proper tea. Of course I shared that with you on the blog and if you missed it you can click here and read all about it. I used my Queen Elizabeth teapot and we commented that even though we had a teapot featuring the Queen it was from her Silver Jubilee and not from her Platinum Jubilee.
I am thrilled to report that, thanks to Elaine and her daughter Lisa who is stationed in the UK, I now have a Platinum Jubilee teapot and it is perfect in every way.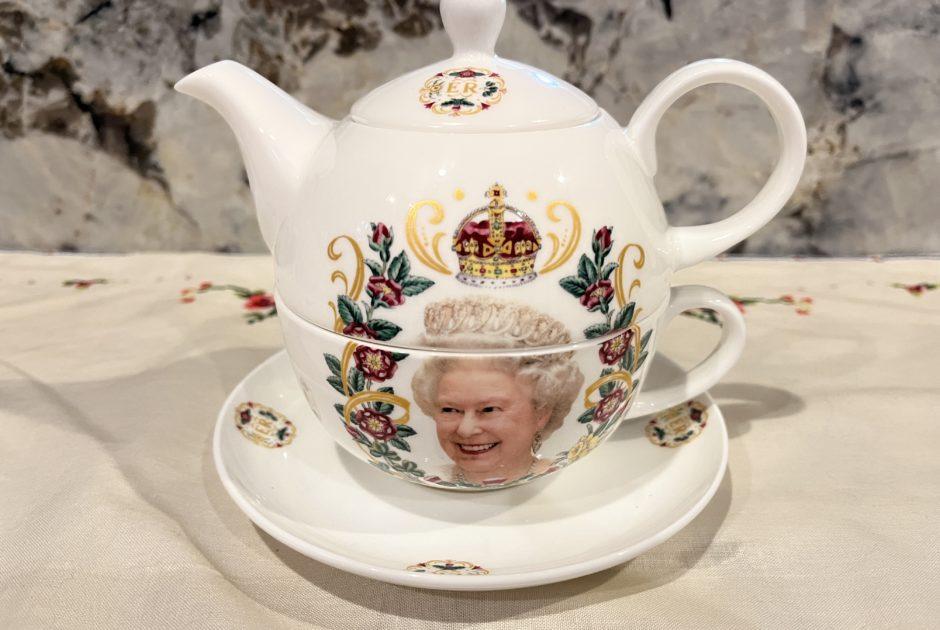 Look how perfect this is! I adore it.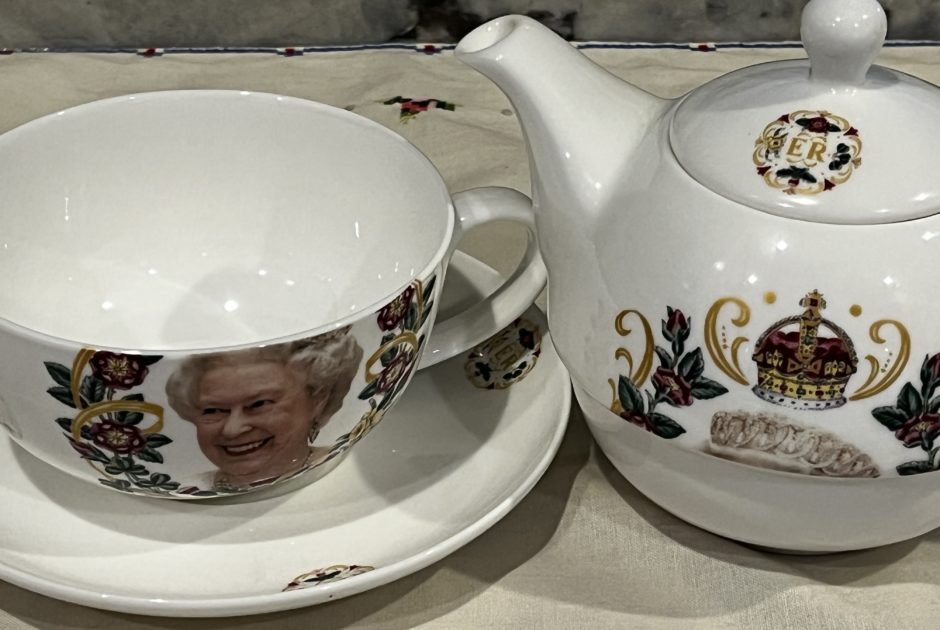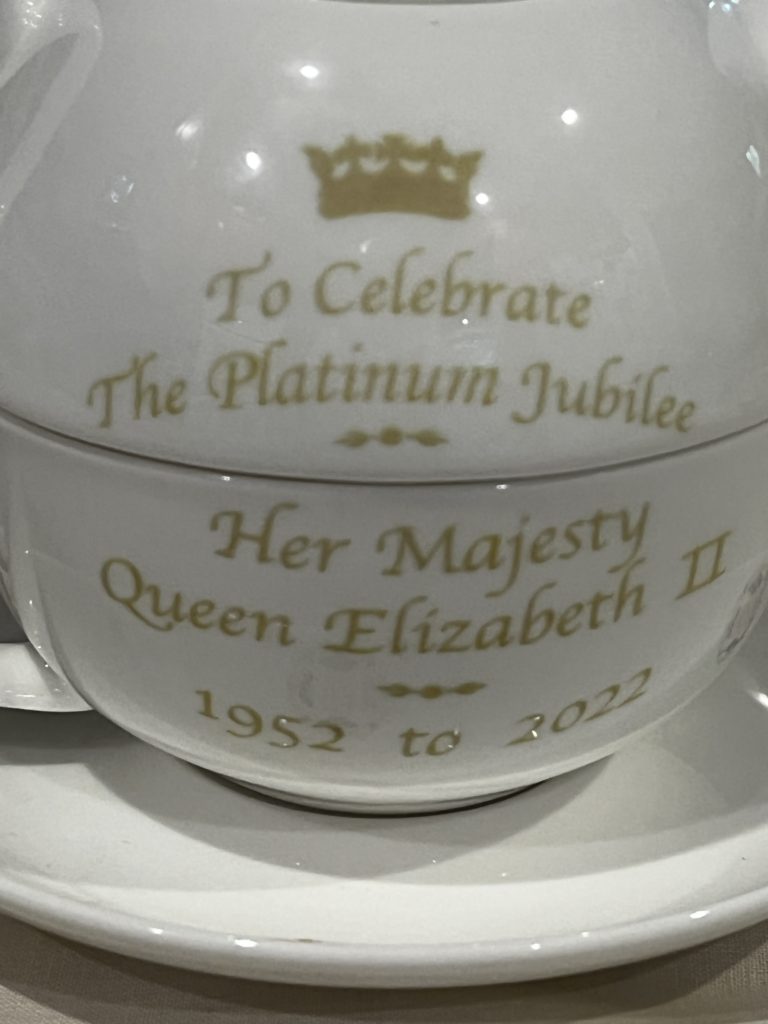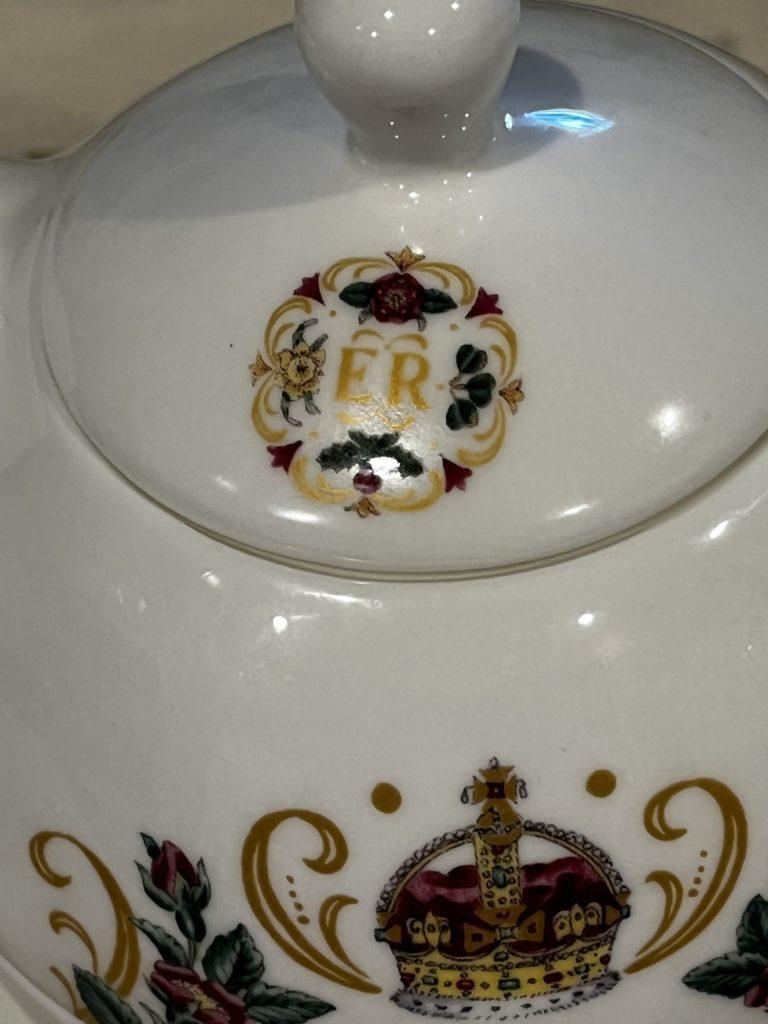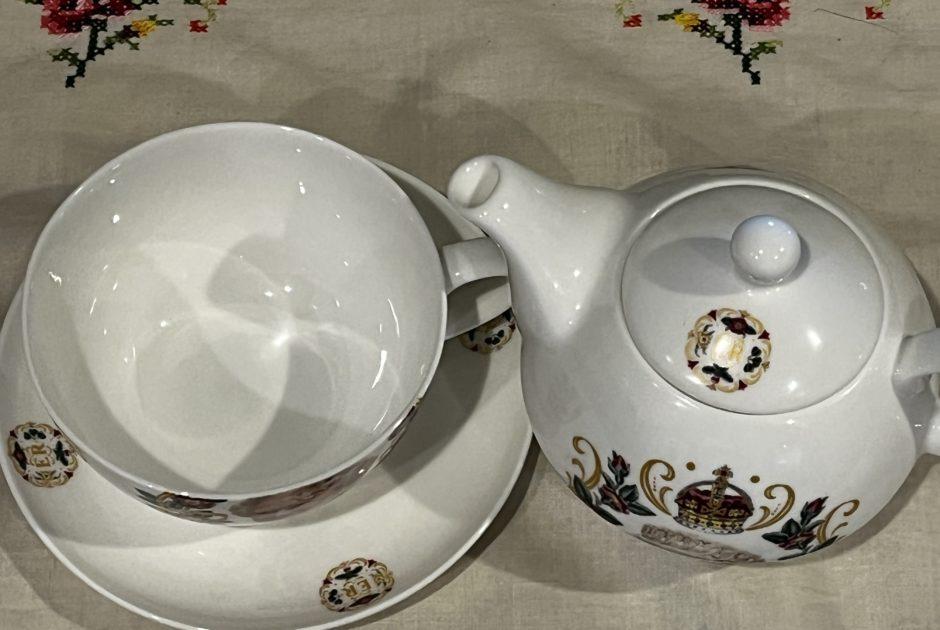 Isn't it just beautiful? I love these little one cuppers that allow you to brew and drink all from the same set. Thanks, Elaine, I love it. Pinkies out!