it's time for another installment of things I am loving. It doesn't have to be something major or even something that can be bought but every once in a while I like to share with. my loyal readers things that are making me happy.
Here we go…
First up – a sweet table that my friend Jane bought that I had to have as well. She got hers for picnics along the Blue Ridge Parkway but I thought it would be beach perfect. Turns out I was right.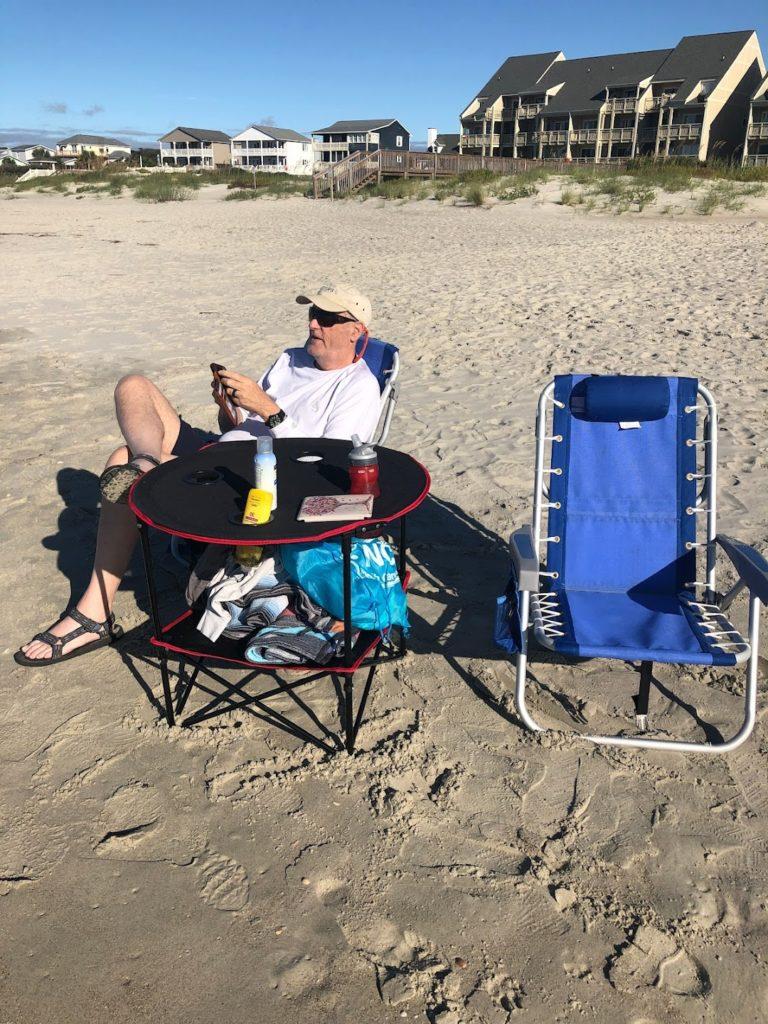 I love that it has a lower shelf as well as an upper table that holds 4 drinks. It comes apart and folds up into an easy carrying bag and is surprisingly sturdy. Check it out here on Amazon.
Nothing goes together for me like a sunset at the beach with a charcuterie board. This one wasn't fancy by any means but the perfect way to enjoy the first sunset of the week at the beach. Sometimes that is all I want – a bit of fruit, meat, cheese, crackers, olives, nuts and a few veggies. Perfect meal with a view.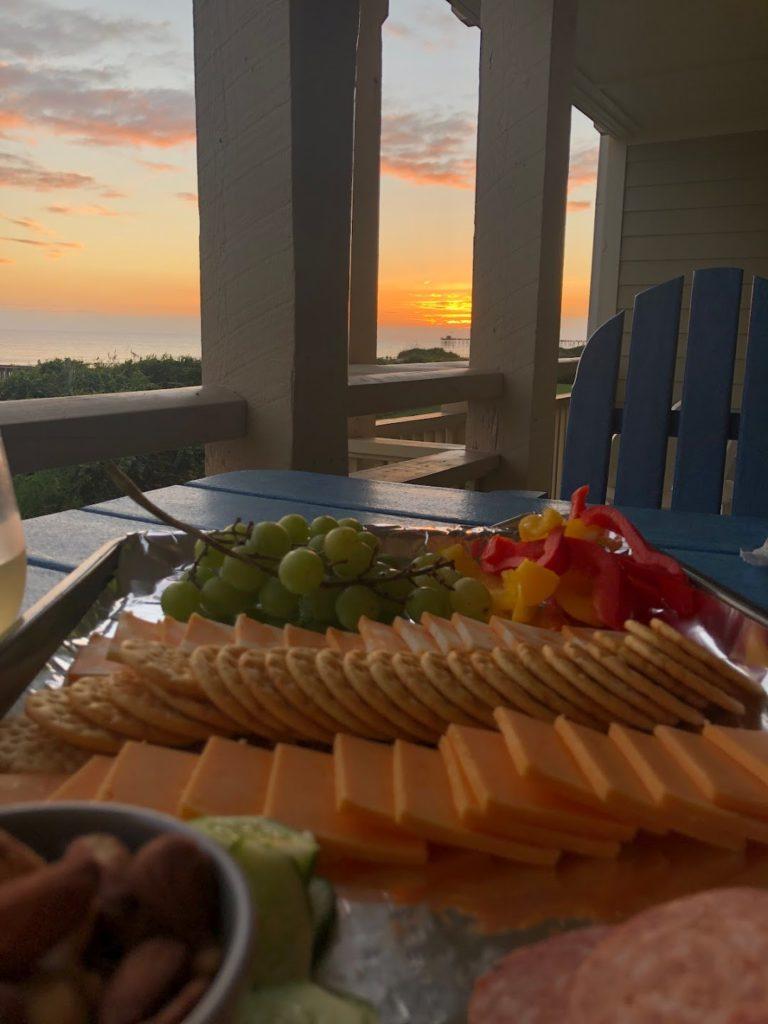 You know by now that I am a fan of old pictures from my childhood. This one was an Easter picture, I suspect, judging from Paula's bonnet. I am so blessed to be able to have so many great photographs from my childhood. My Daddy was really good at documenting our lives in photographs.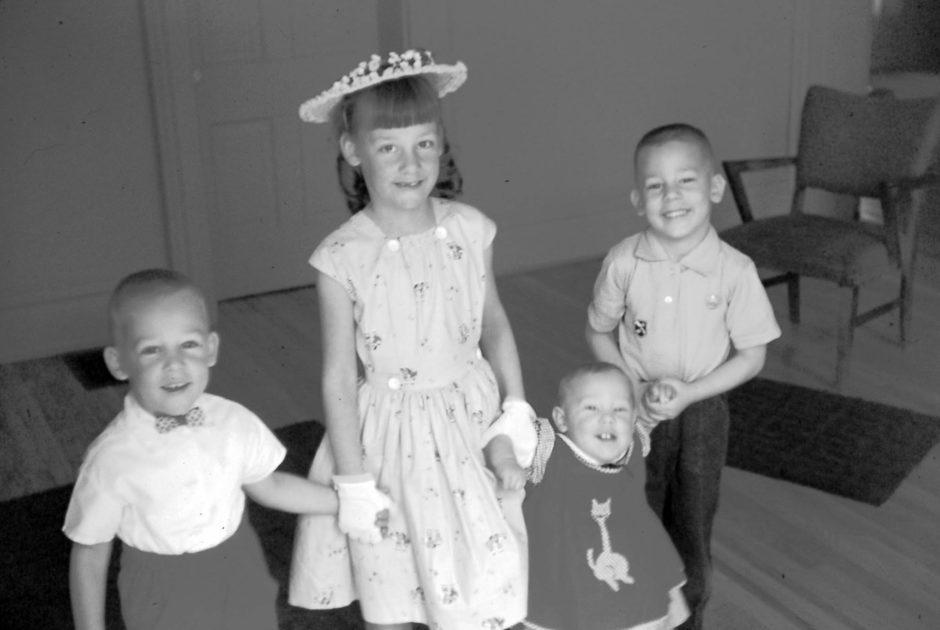 Of course Maksim has to top the favorite list and I saw someone else on a social media page who shared a picture of their cat in this candy corn tent. Thanks to Chewy I was able to get the Halloween themed box for Maksim and Holly (who basically ignores it) and it has been quite entertaining. They have holiday boxes for all the major holidays for cats and dogs and they are so fun.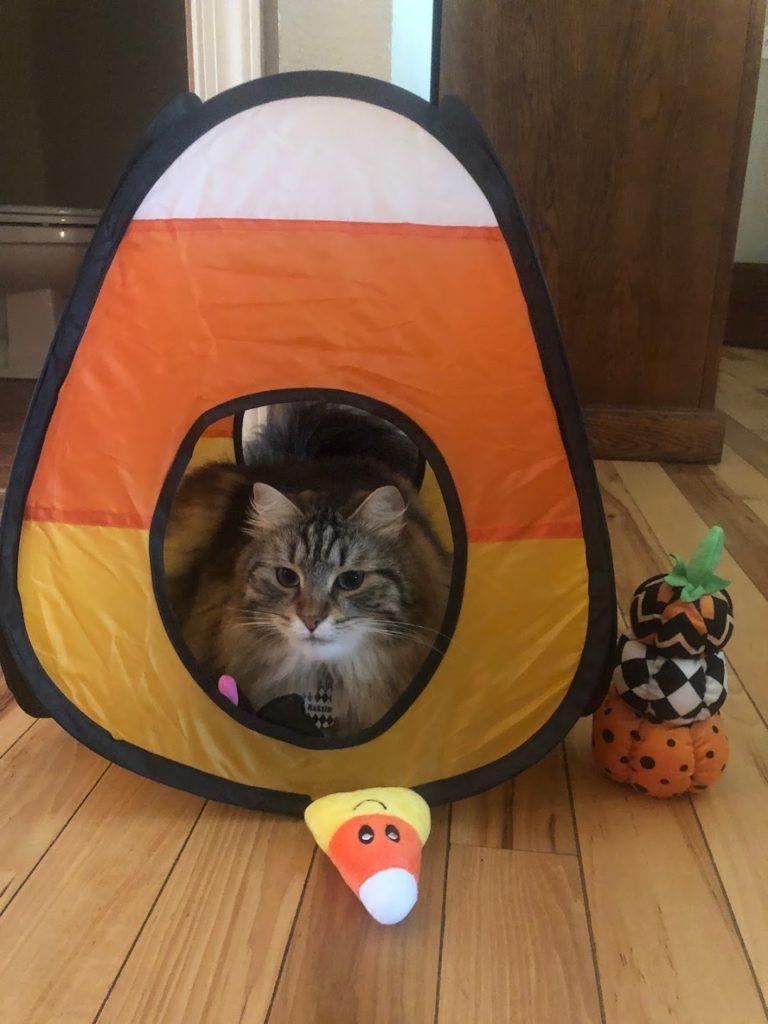 I have been making a few recipes in my air fryer. I was late to hop onto the air fryer bandwagon and didn't really think I would use one but I have been testing it out since I got a great deal on one on Amazon Prime day. My favorite thing so far to cook in it has been a rotisserie chicken. No more buying those puppies at the grocery store when I can make my own with so little work. Honestly — it is so simple and tasty. The recipe I use is here.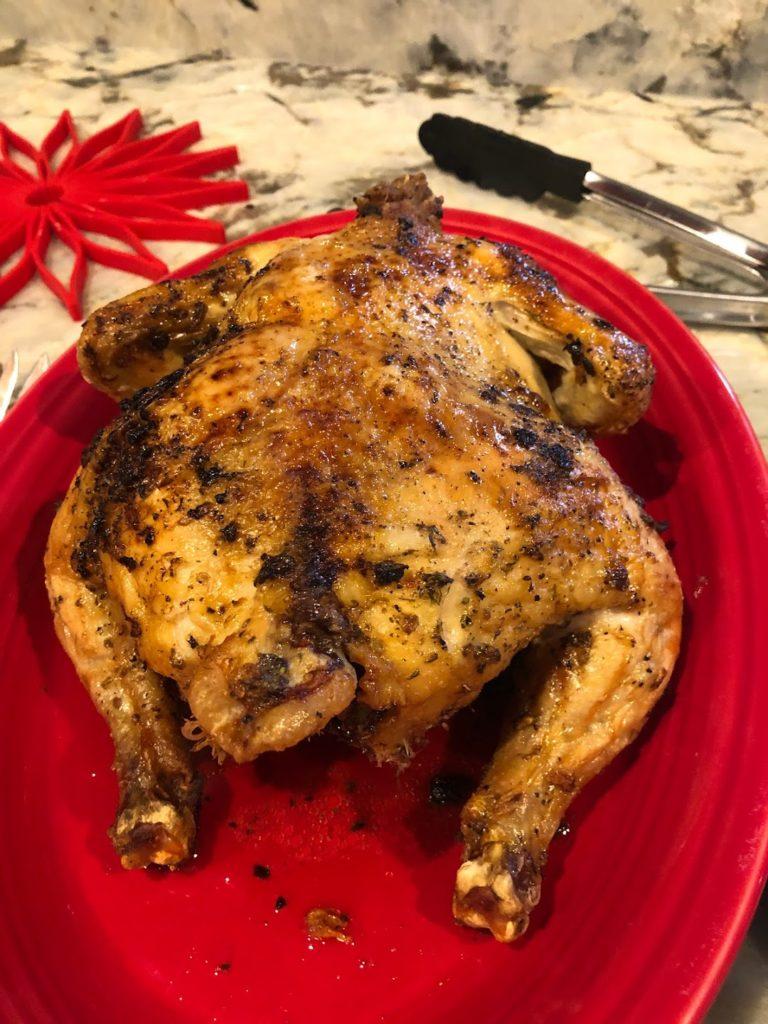 What are you loving lately? Any great things to share ? Leave me a comment and let me know what is making you happy today and remember that you are commenting for a cause for Michael J. Fox Foundation for Parkinson's Research.