If you are like me you have a variety of vessels to drink your beverages from.  My mug rack and mug cupboard is overflowing.
One hard and fast rule of mine is to drink tea out of designated cups. I do not drink my tea at home out of a mug.  Mugs are for coffee in my house.  I drink tea out of teacups or glass cups.  I just think it tastes better.
When I went to help move my mom she made sure that I had anything that I wanted that she was not going to move.  She happened to have a pretty teacup and saucer in her corner cabinet so you know I asked if I could have those, right?
I am not sure where it came from but I suspect it might have come from my Grandma Brown. That was something that she would have had in her house and I don't remember my mom ever using it or buying it herself.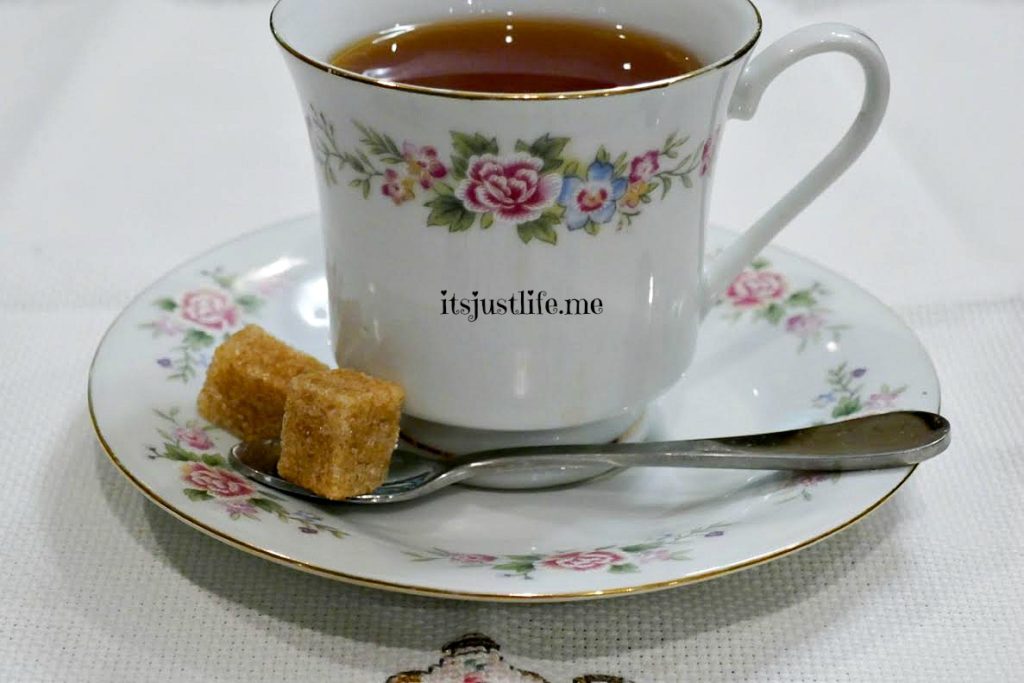 I love the delicate pattern on the cup and saucer, don't you?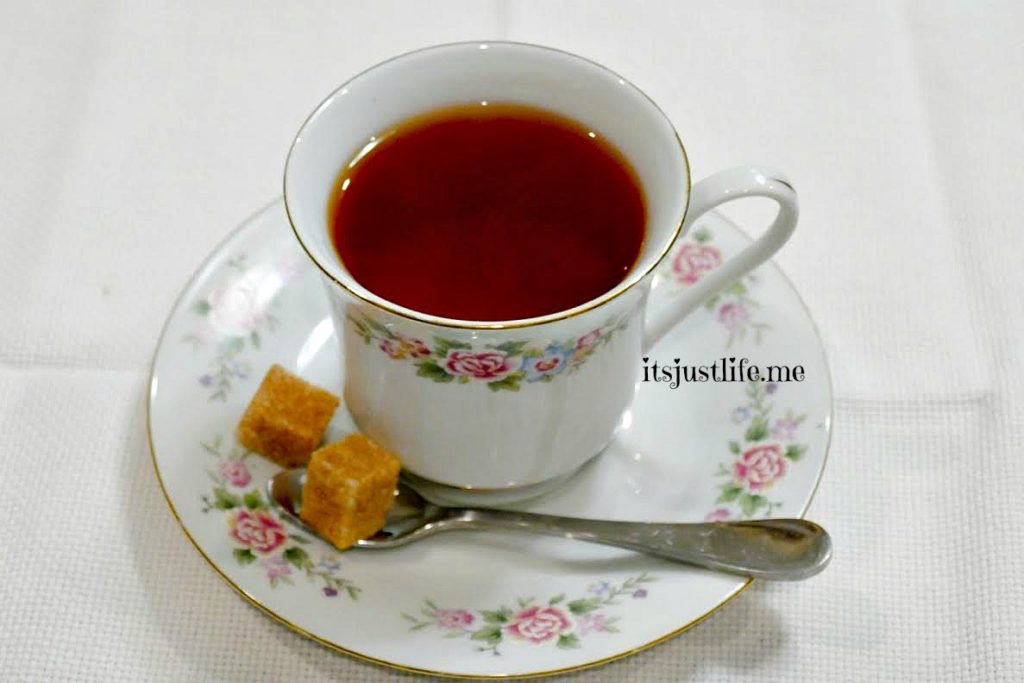 It appears to be made in China if I can believe the markings on the bottom of the cup.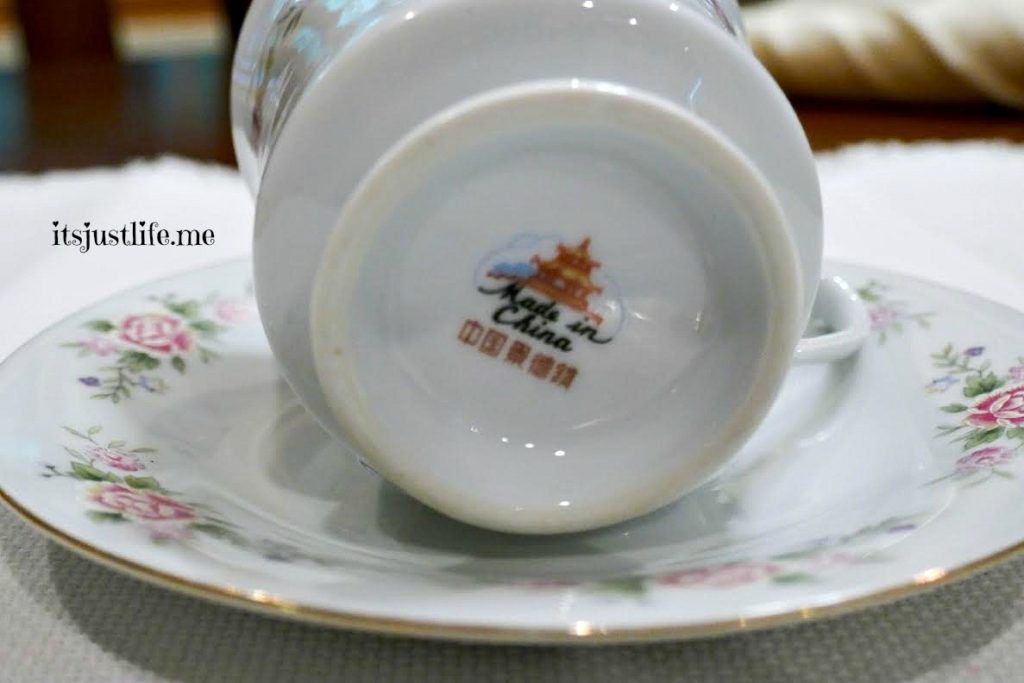 "I was cursing and swearing at you because of that address, I hated you already because of the lies I had told you. Because I only like playing with words, only dreaming, but, do you know, what I really want is that you should all go to hell. That is what I want. I want peace; yes, I'd sell the whole world for a farthing, straight off, so long as I was left in peace. Is the world to go to pot, or am I to go without my tea? I say that the world may go to pot for me so long as I always get my tea."
― Fyodor Dostoyevsky, Notes from Underground, White Nights, The Dream of a Ridiculous Man, and Selections from The House of the Dead
Don't forget to leave a comment for Comments for a Cause.  Each comment will mean a 50 cent donation to the Connestee Falls Scholarship Fund.