Burlap and Lace has made its debut here in Brevard, NC and if I have anything to say about it this store is going to be THE store to stop at when in Brevard.
I found out about the opening though an article in The Transylvania Times which included an informative article along with a great picture capturing owner Connie Caldwell at the official ribbon cutting.  You can view that article by clicking here.
The store features vintage items, architectural pieces, antique pieces, gifts, up cycled items and more.  Each room in the house at 244 W Main Street features different scenes that inspire the shopper.  I was beckoned by more than one item and did not leave the store empty handed on my first visit.  Teapots?  Yes – I spied 3 during my trip.
Perhaps what makes the store my perfect oasis is owner Connie Caldwell.  She is inviting and gracious, the perfect hostess to her customers and offers just the right amount of assistance and information without being overwhelming.  When we talked I felt that I had met an old friend, one that connected with me on many levels and as we talked we discovered just how much we had in common. 
Funny how that happens more these days, isn't it?  When Connie and I were talking about who knows what I discovered that she grew up in Troutman, NC and graduated from South Iredell High School.  Our oldest son, Micah, graduated from South and even though it was a few years after Connie had graduated it was just another thing that was a common denominator for us.
I love how God brings people together and I felt that on the day I visited Burlap and Lace that is exactly what had happened.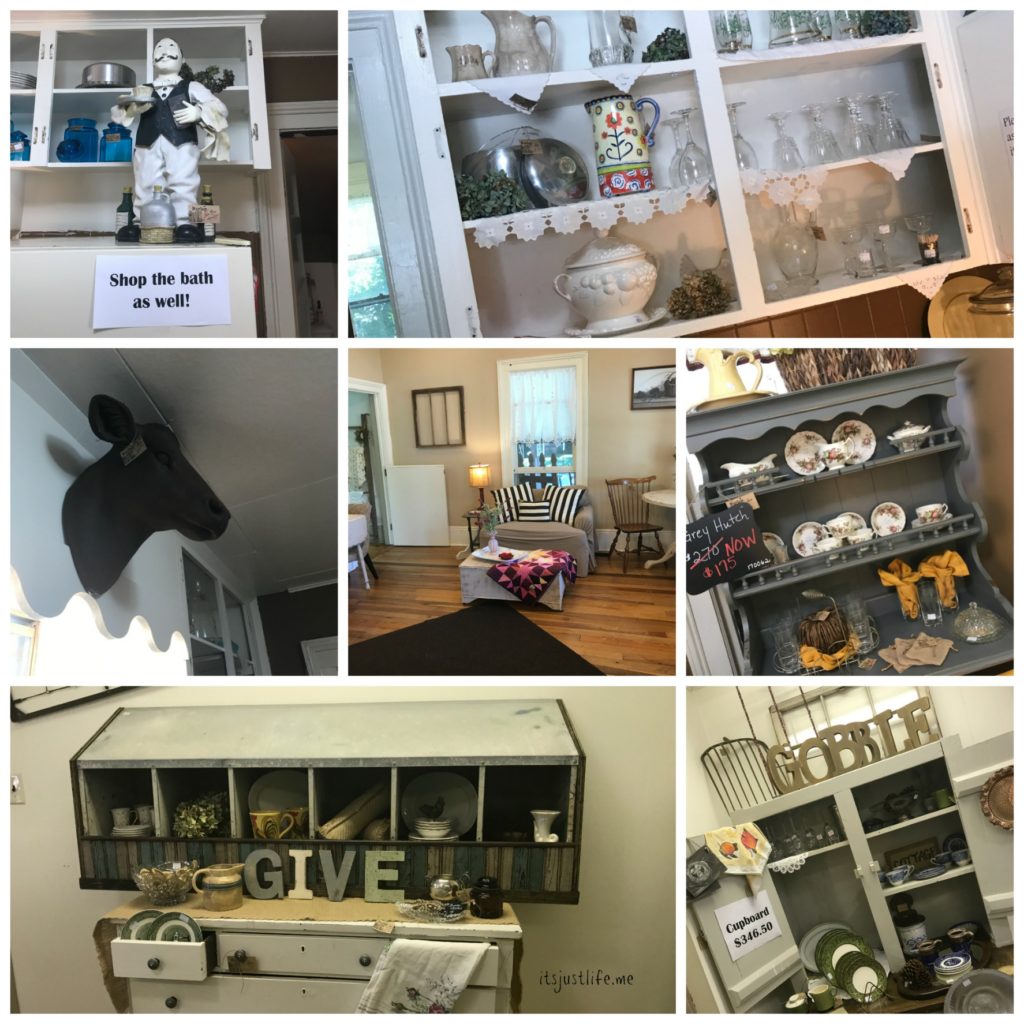 Connie is warm and compassionate and guess what else?  She is a blogger who blogs at Burlap and Lace 3.  That made me like her even more if it is possible.
Connie graciously allowed me to take pictures of the shop both inside and outside and I must admit there was probably a great deal that I missed.  Connie promises that the inventory will be constantly changing so every visit with be different.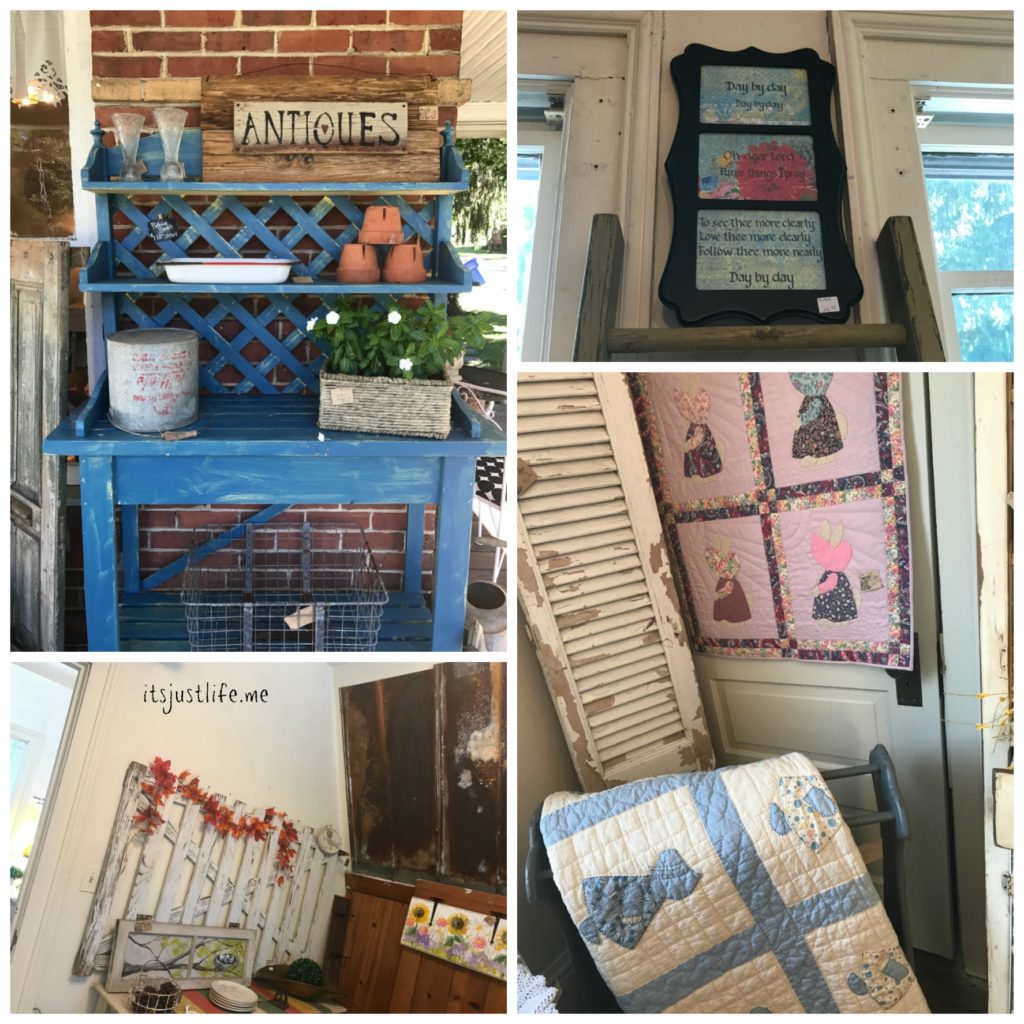 Burlap and Lace is currently open Thursday – Saturdays from 10 am until 5:30 pm but if you happen by and the door is open pop on in and say hi. Connie won't turn you away.  If you are in Brevard shopping downtown just keep walking past the post office and when the sidewalk ends you will see Burlap and Lace.  It is really close to the downtown but not in the main 2 block shopping area.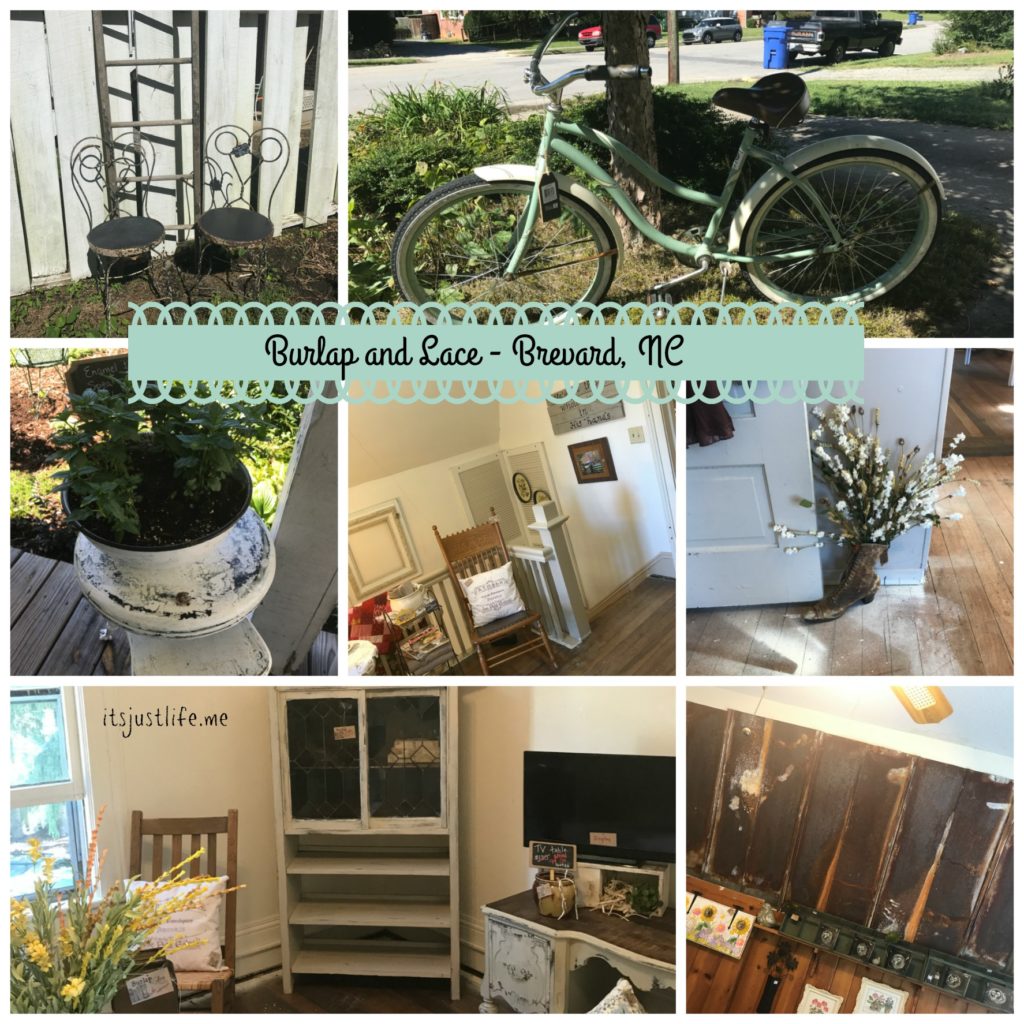 Check out Burlap and Lace's Facebook page to keep up to date with all that is going on.   You can view that by clicking here. Make sure you click "Like" to follow the page.  When you stop by tell Connie I sent you, will you?
Connect with Burlap and Lace on social media: