I know you are thinking to yourself — c'mon Beth Ann. It isn't even Thanksgiving yet. Why on earth are you writing about Christmas? That's unlike you! You never decorate your house until after the Thanksgiving stuff is all cleared up and put away.
Well, friends, it's because it is time for Christmas Blessings at Sharing House here in Brevard, NC and I had the great fortune to be able to help man the very first shift of the 2023 season. Shelves and shelves of name brand brand new toys await our neighbors to make their Christmas just a little bit better.
Our own Santa Lynn makes the magic happen year after year and if there was ever anyone who was perfect at their job it is this dynamic woman. I have so much respect for her and for what she does at Sharing House with her special projects. Her work enables so many people to have the help that they need with the much deserved dignity that they also deserve.
.
What I love is that these toys and gifts that the parents are able to choose from are top notch. They are not out of date or toys that no one wants –there are bikes, skateboards, karaoke machines, makeup, fishing poles, sleeping bags, legos, new books and more.
.
.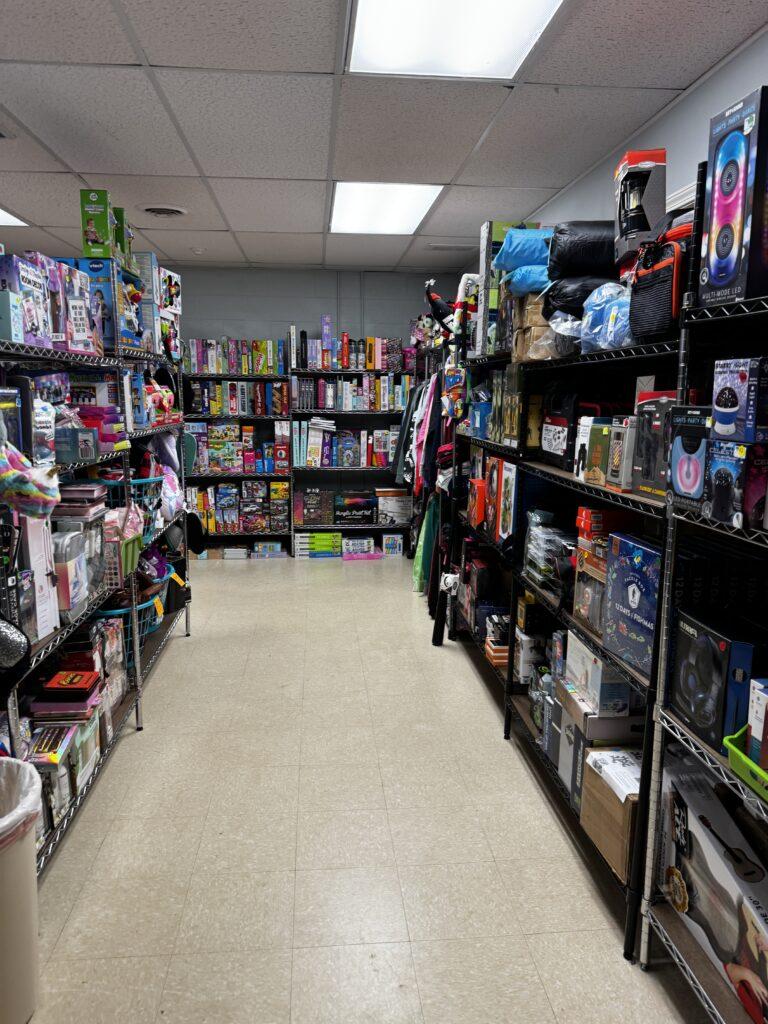 And guess what? This is just part of it. When the shelves start looking a bit empty the elves pull more stuff out from the back rooms to replenish. Magic.
.
Who doesn't love a book for a gift?
.
Every family that comes in gets to choose all of this to take home with them. Isn't it wonderful?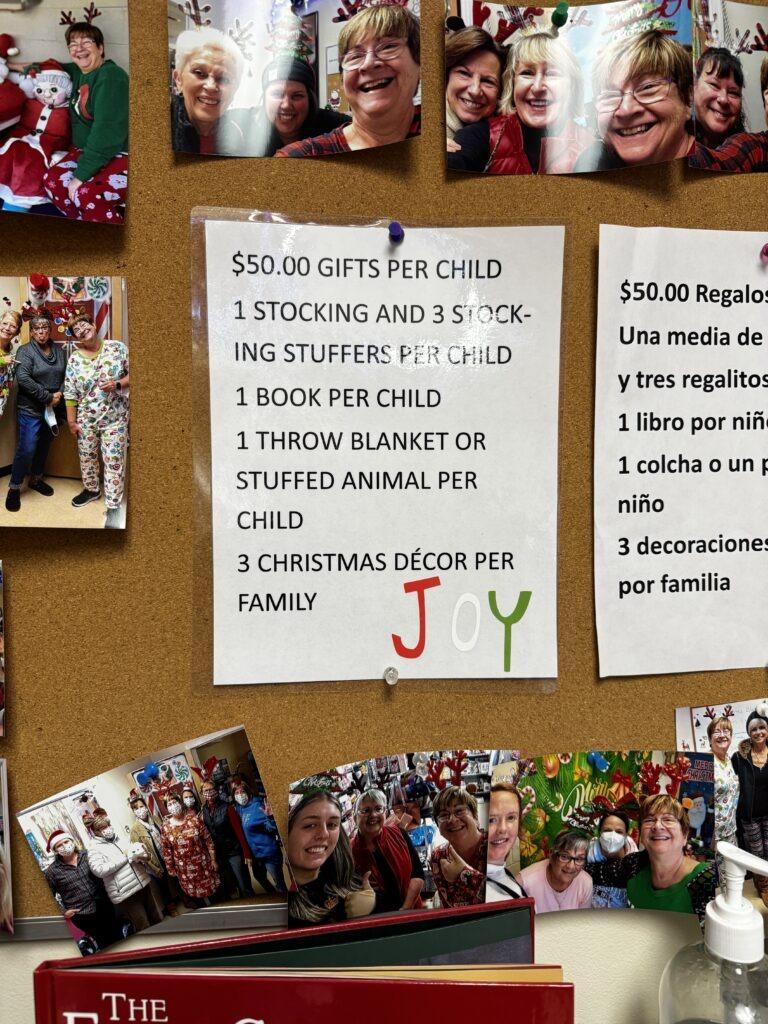 .
.
My heart is so full and I know that our neighbors who visit Sharing House will have a little bit better Christmas because of the generosity of the community and of those who volunteer their time to help and donate wonderful gifts for these children. No one knows what difficult it can be for some of these folks who quite often are reluctant to ask for help. These are the working folks who just can't make ends meet and to provide a Christmas for them is the best gift of all.
I like to think that with each family that comes through those Christmas Blessings doors leaves with a lighter heart and a happy feeling that carries them through the rest of the year.
I urge each of my readers to find a similar program that they can donate either time or money to in their own area. Times are tough for so many and a simple gesture and donation may make the difference between a happy Christmas or a sad Christmas. The following picture of the first shift of Christmas Blessings with our intrepid Santa Lynn.