I almost missed it again. Last year I got in on the last few days of Fat Bear Week and this year it is the same. 2 days of voting left. I have resolved to mark my calendar for next year so that I don't miss a day of voting! The event runs from October 4-10, 2023 so there really are only a couple of days left to vote.
Last year I discovered Fat Bear Week – Katmai National Park and Preserve is located in Alaska and has come up with the fun contest every year.that celebrates their brown bear population. These guys and gals are huge. The adult males can be anywhere from 700 -900 pounds mid summer but can be well over 1200 pounds by late summer and fall. The females run slightly smaller and are usually a third to a half of what their male counterparts weigh.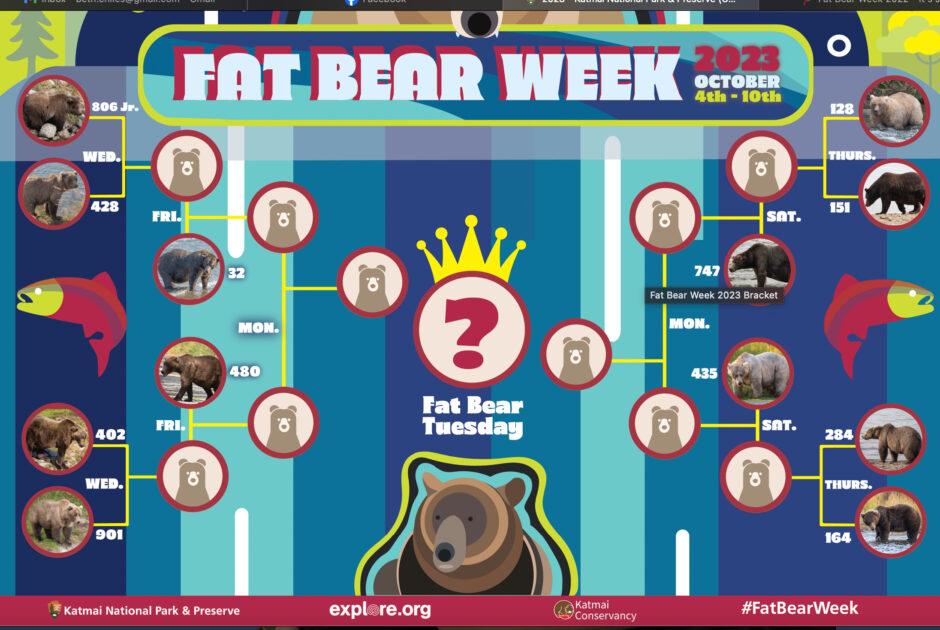 The park has come up with a great way to help educate the public on the brown bears by creating a contest that folks can participate in. Complete with its own bracket, this bear loving community allows other bear lovers to join in the fun (and education) while choosing their favorite bears.
Below are the two sets left to vote on during this year's event.
.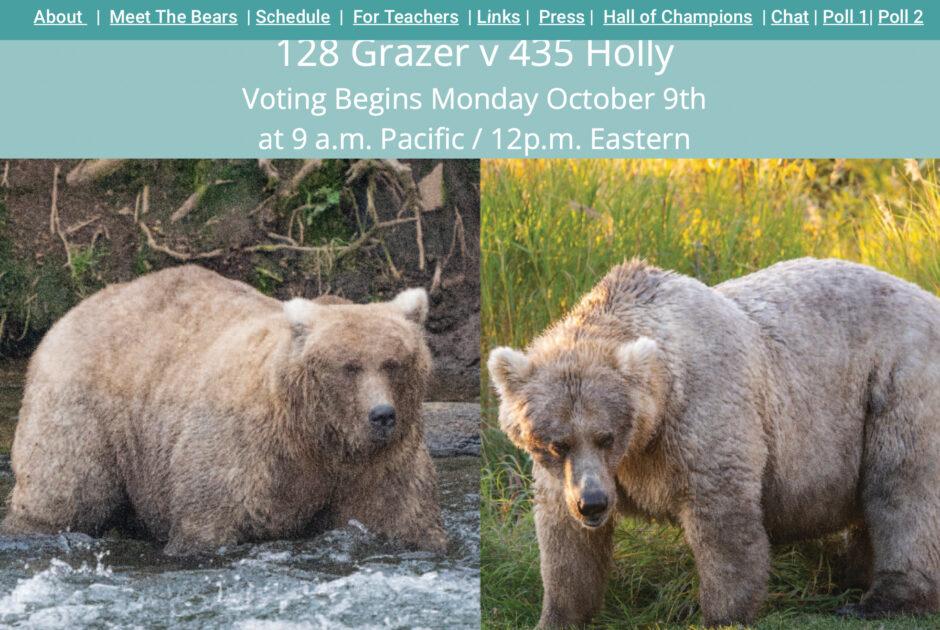 Now you know I am going to have to vote for Holly just because of her name, right? She was in the competition last year as well — I remember her.
So if you are so inclined to learn more about the bears and vote the next couple of days, here is your chance. Click here to go to the voting page (no voting was done on Sunday) and cast your vote. Who is your choice for Fat Bear?