Tea and Billy Graham go together once a year at the beautiful Billy Graham Library located at 4330 Vestment Drive in
Charlotte, NC.  This year I was thrilled when my best friend Ann told me that she had gotten tickets to the event and that I was her guest.
For the past eleven years the event has been a huge success and draws women from all over who want to come, have a little tea and tasty treats and tour the beautiful campus that houses the Billy Graham Library.
The tea included entertainment and an inspirational message by daughter Gigi Graham.  It was especially poignant to view her in front of the backdrop of a huge depiction of her late father who had died just 2 months prior.
After the luncheon we were shuttled back to the library from the event venue where we embarked an on hour and half guided tour of the library.  It really is a beautiful place and has a lot of really wonderful displays and items from Rev. Graham's life and career as an evangelist.  Even if you did not know a thing or think you were interested about this man I think you would have been glad for the tour by the end of it because it was so inspiring.
The library is housed in the barn like structure in the center of this picture which features a huge cross on the front.  We did not tour the childhood home to the left but on another trip I would love to see it as well.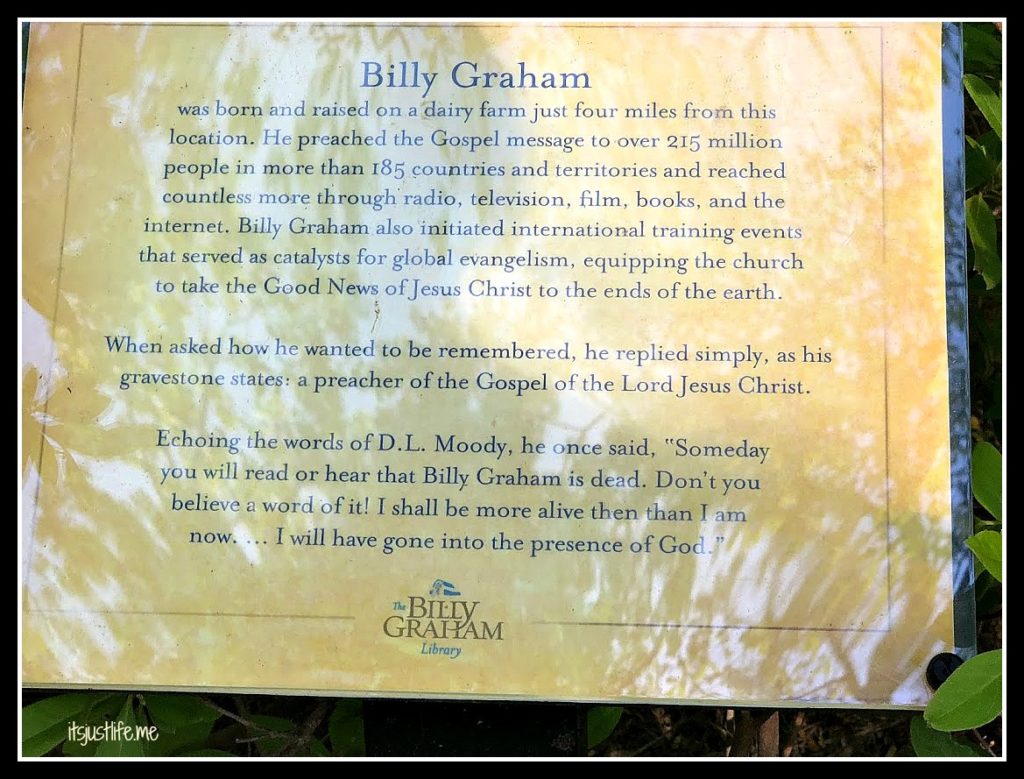 Rev. Graham was close to many of the Presidents of the United States and this area shared many pictures as well as memorabilia from those relationships.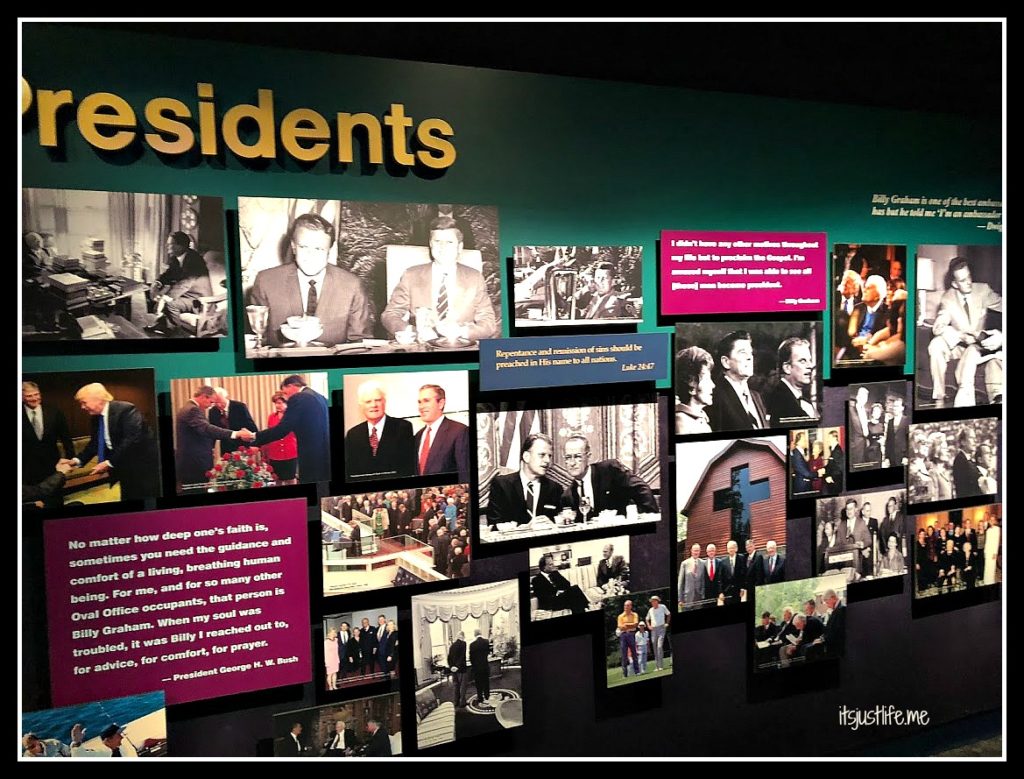 Many examples of things from his life were shared throughout the library and some of my favorite ones included a stack of his favorite books from his childhood.
I also loved his license plate.  No question who was in that car.
Quotes adorned the walls of many  of the rooms and shared quotes from Rev. Graham as well as Biblical quotes .  It was a very inspiring tour.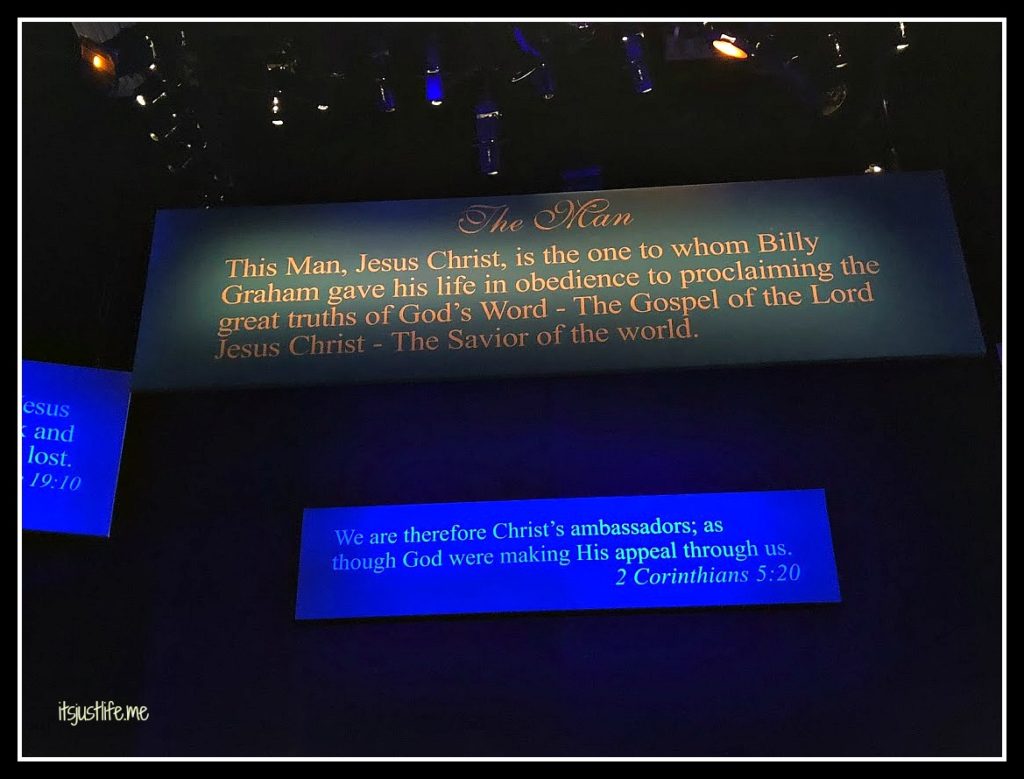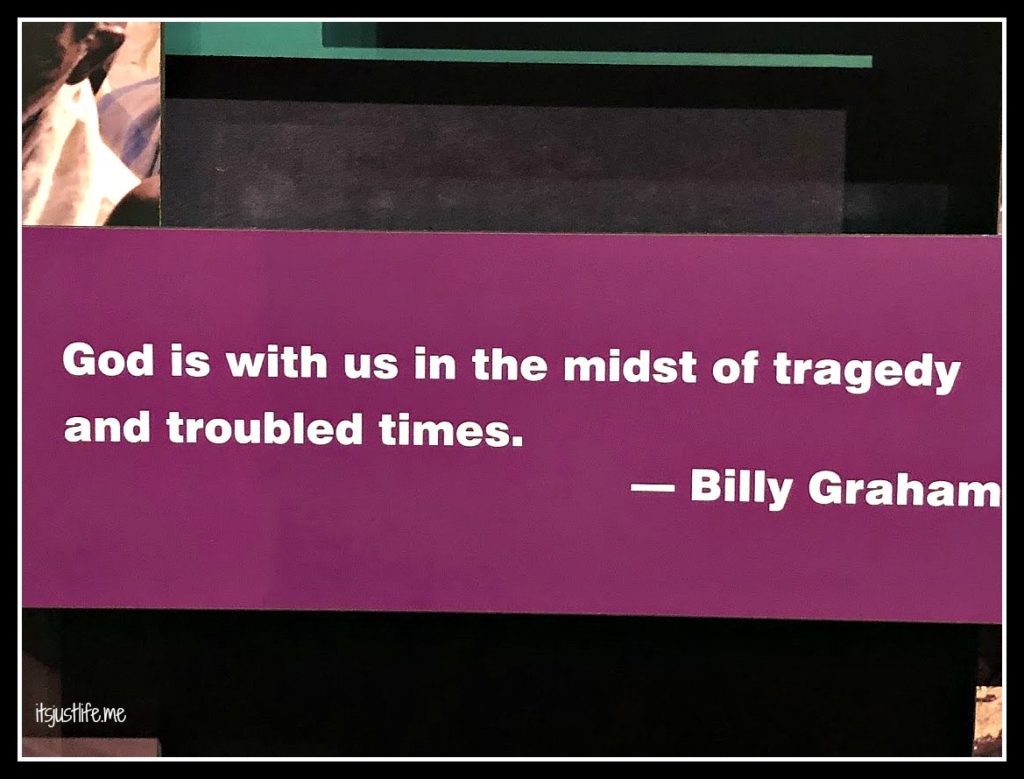 As we left the building we wandered down a little path to view the gravesite of both Rev. Graham and his beloved wife, Ruth.
His marker reads: "Preacher of the Gospel of the Lord Jesus Christ"
Her marker reads: "End of Construction. Thank you for your patience."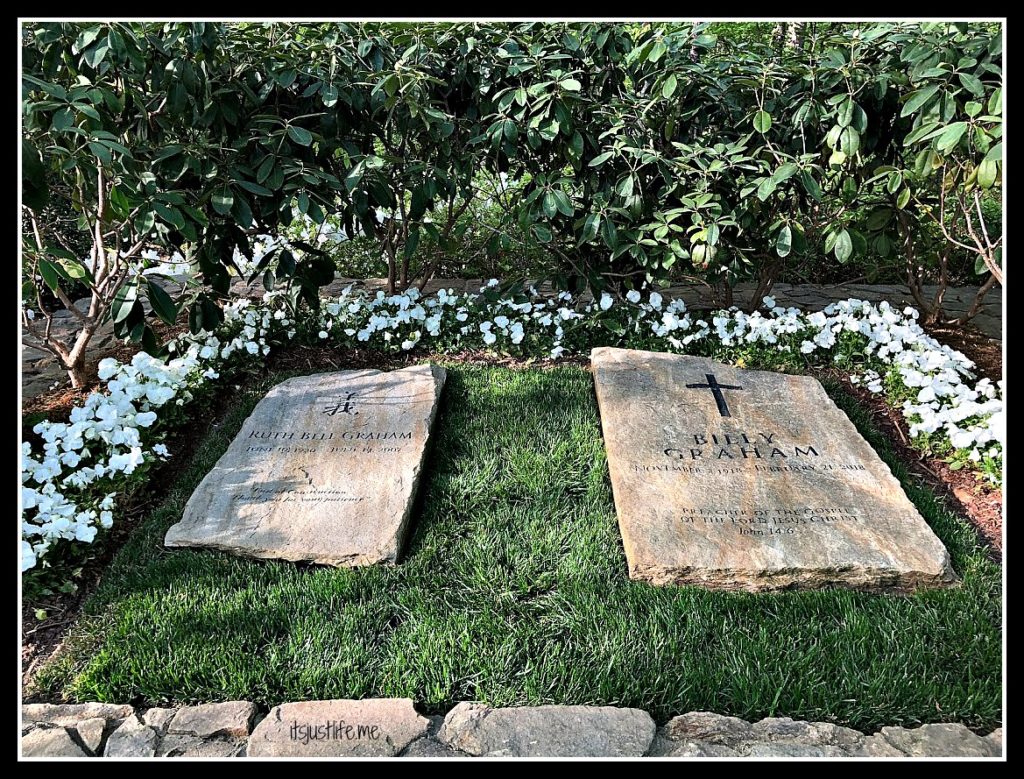 If you are ever in the Charlotte area I would highly recommend a trip to see this wonderful place.  For more information check out the social media links below.
Today is the last day to leave a comment for Comments for a Cause Friends of Hunting Island.  Stop by tomorrow to see our total contribution and find out what our new cause is.  You won't want to miss it.