An hour isn't very long but it was long enough to know that I want to go back to West Jefferson, North Carolina. Chris and I hadn't been there for probably 17 years and as we were traveling on our way to Maryland it was a great place to stop for lunch.
The town is very walkable and murals grace the sides of buildings on the Main Street.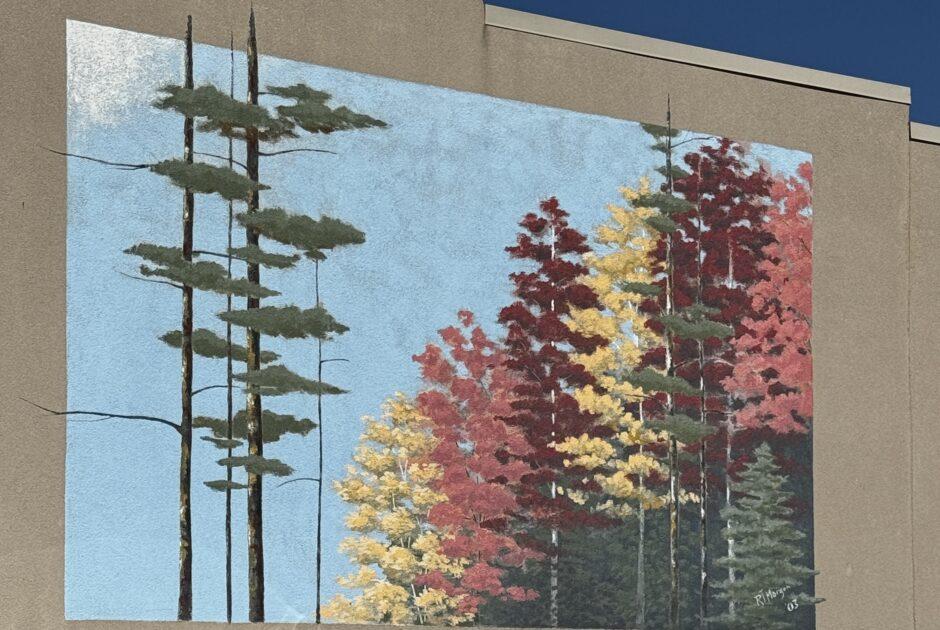 .
.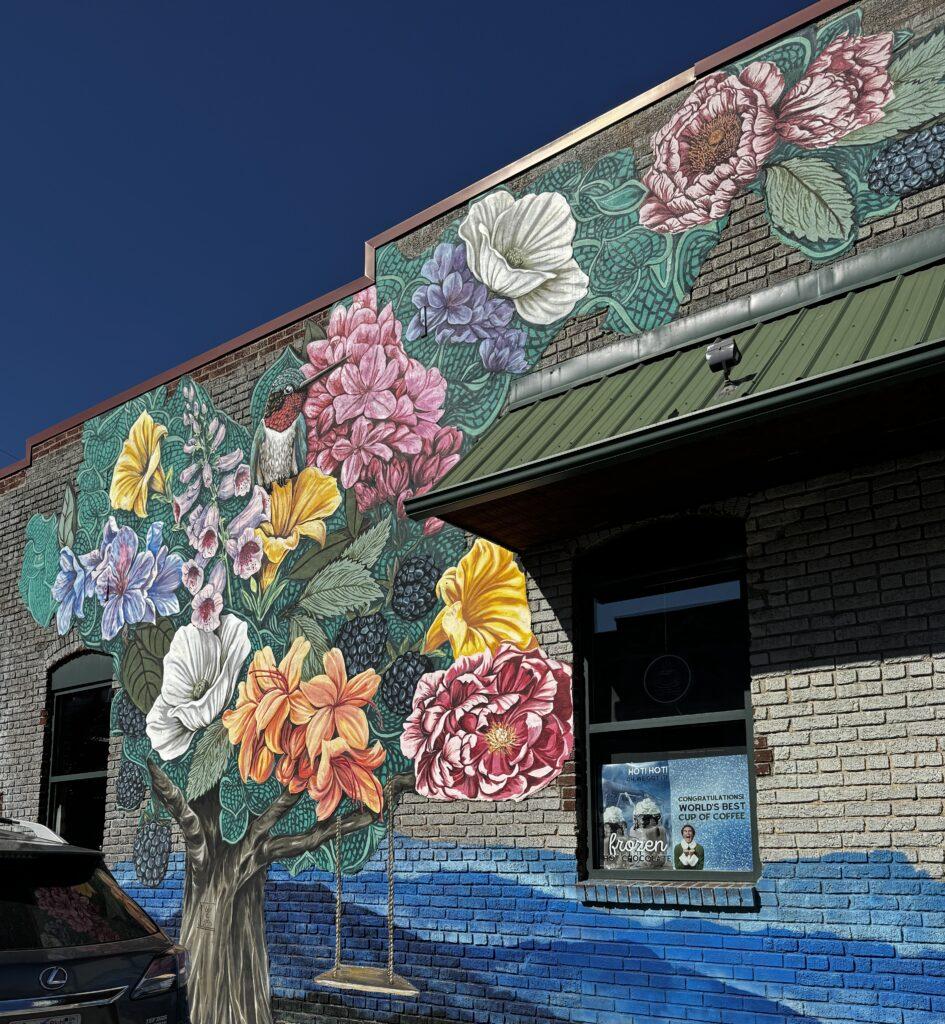 .
.
This mural cleverly hid the entrances to the public restrooms.
.
.
We saw some fun things including a Little Free Library and Big Foot while we strolled.
.
.
We had a really yummy meal at Black Jack's Pub and Grill. I would recommend it highly — the best burger I have had in quite awhile and the onion "pedals" were a delight.
Plus it was a fun place with a light hearted environment as seen in this sign.
Hope your Monday is starting off great. Remember to leave me a comment and Comment for a Cause for American Brain Tumor Association.