Many of my readers know that I call my husband, Chris, Mr. Diamond. That name has lovingly been bestowed upon him since he acquired Diamond status with Delta airlines due to his work travel. Of course it does not end there as he has similar status with different hotel chains and rental car companies. Many of my friends refer to him as Mr. Diamond as well so the tradition has been set in stone even when that status will no longer exist.
While traveling may be exciting for many when it is a weekly event with before the crack of dawn flights and late night return flights the excitement may wane. My Mr. Diamond travels weekly for Chiles and Company and while he absolutely loves what he does the travel part can get a little bit wearing on him. Last week he was rewarded for being a Diamond Medallion and Million Miler with Delta and of course I had to blog about it.
Delta has a special Elite Services program that has partnered with Porsche at various airports to enhance the experience for many of their Sky Miles members who have Diamond status. When Chris deplaned at Atlanta and was ready to make the trek to his connecting flight to Asheville he was greeted by Larry Epps who was waiting for him on the jet bridge with a sign saying Christopher Chiles. When he approached him Larry immediately led him outside to the awaiting car.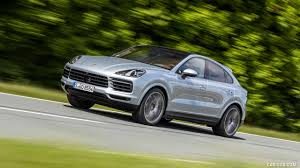 Delta has this fabulous service for some of their Diamond Medallion customers. The criteria for being selected is up to the elite team but it is usually determined by short connection times and / or long distances to connecting gates. In this case it definitely worked to Chris's advantage and he loved getting a little time to chat with Larry who was a really nice guy. The partnership between Delta and Porsche is a very good one that allows Diamond Medallion folks to be shuttled from flight to flight in style. When Chris texted me he got a ride in a Porsche to his gate I have to admit I was a teeny bit jealous.
It makes me happy when my Mr. Diamond is happy and this was a great way to bring a smile to his face. Thanks, Delta, for the ride and for making the effort in a world where niceties can often be few and far between. To read another blog post when I sing the praises of Delta please click here. Their customer service has always been top notch when I have needed them to be there for me.
To view a video from Delta detailing their unique service click here to be taken directly to that video.
Today is the last day to Comment for a Cause for Donors Choose. Don't forget that each comment made on the blog anytime during the month means a 50 cent donation to our current Comments for a Cause recipient. Please come back tomorrow for the announcement of our donation amount and the reveal of our new recipient for Comments for a Cause for October.