Our lake is getting dredged. It is a big deal. Seriously. In the big scheme of things I guess it really isn't but on our little end of the lake it is happening and will be happening for quite awhile.
We live in a gated community (don't think we are all fancy, though) and we have 4 lakes in the community. They were normally dredged every 3-4 years and then about a decade ago they ceased doing that for some reason and the result is a lot of silt build up. Add to it that they built a new practice area on the golf course and had inadequate silt fences installed and our little cove ended up with a lot of extra dirt .
Extra silt means not as much lake to enjoy and since we are all about enjoying the lake they are dredging it. Slowly. Very slowly.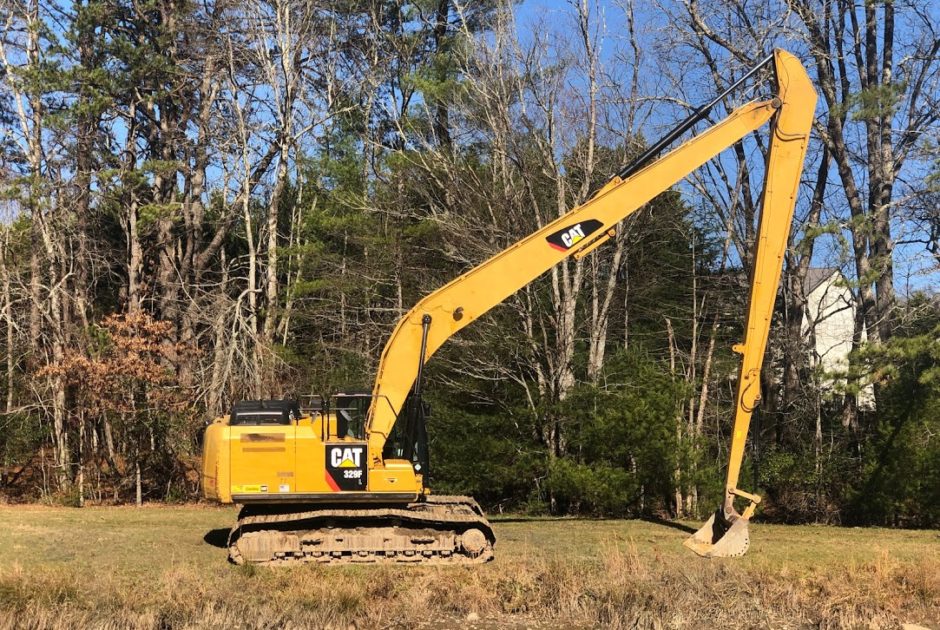 So the process is fairly simple. The excavator swings the bucket into the lake, takes a big bite out of the lake and then swings around to the awaiting dump truck to dump the load. Repeat. As often as needed until truck is filled up. Dump truck pulls out and new empty dump truck takes its place. All. Day. Long.
As is my usual response to seeing something like this I see an object lesson. Let's say the lake silt is the gunk in our lives that we aren't proud of. The things that we wish we had never done. The words we wish we had never said or the words that we wish we HAD said. Those things that make us inwardly cringe when we think about them.
Then along comes this magnificent excavator with a big long reach and a huge bucket that is ready to be filled up with all of those things that we just absolutely need to get rid of. That's what God is to me. A huge excavator with a limitless amount of energy and capacity to take all of the bad stuff in my life and get rid of it. All of those things that are holding me back from being the true light that He wants me to be. All of those things that limit me and restrict me. God can take those all from me and let me be filled with His goodness.
So thank you to the Connestee Falls maintenance crew who are reminding me daily of the true length of God's reach into my life. The big CAT on the lake is a visual reminder that God is all powerful and can move mountains (or silt) if we acknowledge Him and allow Him to do just that.
I would love to read your comments today so please leave one. All comments made on the blog this month mean a 50 cent donation to our Comments for a Cause for December – Transylvania Christian Ministry Sharing House.